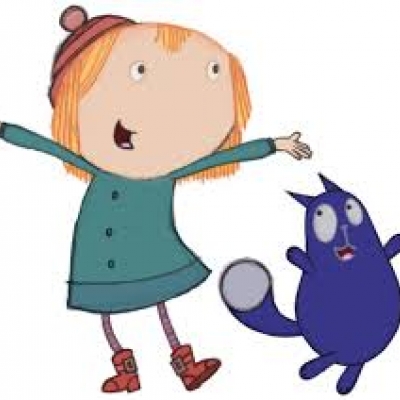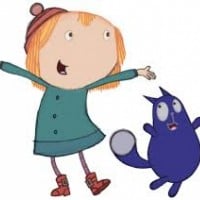 +
Peg + Cat
Peg + Cat is an American/Canadian animated children's television series based on the children's book "The Chicken Problem", which was published in 2012. The series is created by Billy Aronson and Jennifer Oxley and produced by The Fred Rogers Company and 9 Story Entertainment. It debuted on most PBS stations on October 7, 2013, as part of the revamped PBS Kids brand.
The show is targeted to children 3 to 5 years old. The goal is to "inspire preschoolers' natural curiosity about math and help them develop new skills and strategies for solving problems creatively in their daily lives. In keeping with the math theme, the animation is presented as if it were drawn on graph paper.
On March 3, 2015, PBS Kids renewed Peg + Cat for a second season, which started on April 4, 2016. On March 28, 2016, a one-hour two-part film aired on PBS Kids. This new film, titled Peg + Cat Save the World, focused on the duo being called upon by the President of the United States (voiced by Sandra Oh), to prevent a global disaster. On March 14, 2016, PBS Kids released the first part of the film on its YouTube channel.
Lists Featuring Peg + Cat
Related Lists