Top 10 Greatest People From Denmark
The Top Ten
1
Niels Bohr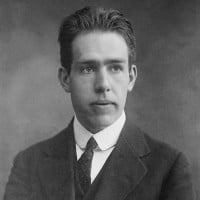 Niels Henrik David Bohr was a Danish physicist who made foundational contributions to understanding atomic structure and quantum theory, for which he received the Nobel Prize in Physics in 1922. Bohr was also a philosopher and a promoter of scientific research.
Ok, now this intrigues me. I still remember the conflict between Niels Bohr and Albert Einstein. Albert Einstein is a great enemy of quantum mechanics (was before, but was wrong due to his EPR paradox). They very much had a debate between their Rational thinking, and that's where the famous quote came from Einstein "God does not play dice". Meaning of the quote: God does not control all probability. This seems rather the opposite due to my beliefs as an atheist.
He received the Nobel Prize in Physics in 1922, for making foundational contributions to quantum theory and understanding atomic structure. Bohr developed the Bohr model of the atom.

During the 1930s, he helped refugees from Nazism. In 1943, he was about to be arrested by the Germans, and he fled to Sweden, then to Britain.
2
Hans Christian Andersen

Hans Christian Andersen, often referred to in Scandinavia as H. C. Andersen (2 April 1805 – 4 August 1875), was a Danish author. Although a prolific writer of plays, travelogues, novels, and poems, Andersen is best remembered for his fairy tales. Andersen's popularity is not limited to children: his ...read more.
Most children in the Western Civilization know at least one of his fairy tales - The Little Mermaid, The Snow Queen, The Ugly Duckling, The Princess and the Pea, The Emperor's New Clothes, The Nightingale, to name a few.
3
Søren Kierkegaard

He was a Danish philosopher, who is widely considered to be the first existentialist philosopher.
4
Knud Rasmussen

He was a Greenlandic-Danish polar explorer and anthropologist, and has been called the "father of Eskimology". He was the first European to cross the Northwest Passage via dog sled.
5
Brigitte Nielsen

Brigitte Nielsen is a Danish-Italian actress, model, singer and reality television personality who began her career modelling for Greg Gorman and Helmut Newton and several years later acted in the 1985 films Red Sonja and Rocky IV.
In 2018, she gave birth to her 5th child at the age of 54, almost 55. Wow!
She rose to fame in the 80s thanks to her role in Rocky IV and her marriage to Sly (short-lived though).
I know she was a good actress but lol at how the first thing you mention is that she had a kid at 54.
6
William S. Knudsen

William Signius Knudsen was "a leading automotive industry executive and an American general during World War II. His experience and success as a key senior manager in the operations sides of Ford Motor Company and later General Motors led the Franklin Roosevelt Administration to directly commission him as a lieutenant general in the United States Army to help lead the United States' war materiel production efforts for World War II." - Wikipedia
7
Kim Larsen

Thanks for adding this!
8
Flemming Rasmussen

A legendary sound engineer, mixer and producer of rock and metal music, best known for recording and producing Metallica albums Ride the Lightning and Master of Puppets.
Available lists:
Top 10 Music Albums Recorded, Mixed or Produced by Flemming Rasmussen
Top 10 Facts About Metallica's Album Ride the Lightning
9
Margrethe II

10
Helle Thorning-Schmidt

The Contenders
11
Hans Christian Ørsted

12 Jens Martin Knudsen
13
Viggo Mortensen

He's an actor (in case you can't remember where from you know his face)
14
Lars Ulrich

Lars Ulrich is a Danish drummer and one of the founding members of the American thrash metal band Metallica.
Yeah you know he would be on here.
Good list I think you should add Kim Larsen though ( search him up if you don't know who that is.
15
Lars Mikkelsen

16
Helena Christensen

A model, famously featured in the video to Chris Isaak's hit song Wicked Game
17
Mads Mikkelsen

18
Peter Schmeichel

Peter Bolesław Schmeichel is a Danish former professional footballer who played as a goalkeeper, and was voted the IFFHS World's Best Goalkeeper in 1992 and 1993. He is best remembered for his most successful years at English club Manchester United, whom he captained to the 1999 UEFA Champions League ...read more.
A famous soccer player
19
King Diamond

Kim Bendix Petersen, better known by his stage name King Diamond, is a Danish heavy metal musician. He is known for his extensive vocal range, usually sung in falsetto. King Diamond was originally known as the vocalist for Mercyful Fate, but has become notorious for his horror themed Concept albums ...read more.
Who's gonna hit the highest notes? Him!
20 Jacob Riis
21
Lars von Trier

22 Nikolaj Coster-Waldau
23
Caroline Wozniacki
A tennis player, current ranking: No. 3 (as of 22 October 2018)
24
Mikkel Kessler
A boxer. Volbeat's song A Warrior's Call is about him.
"Feel the fire, he's entering the ring, His mindset only knows how to win,
This Danish fighter will break you in two,
You will feel all his power!
The viking warrior Mikkel Kessler"
25
Michael Poulsen

Michael Schøn Poulsen is a Danish vocalist and guitarist. He is currently the singer and main songwriter of the band Volbeat.
Volbeat's lead singer
PSearch List