Top Ten People and Fictional Characters Who Should Be the Victims of the Death Note
As Light Yagami said, "The world would be better off without some people. And if one day they are to disappear, no one would even care.". Vote for those who should be eliminated using the Death Note.
The Top Ten
1
Anna (Frozen)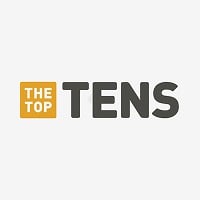 Princess Anna of Arendelle is a fictional character who appears in Walt Disney Animation Studios' 53rd animated film Frozen.
Thank you for putting this one on this list. Ugh. It's hard to like the idea portrayal of her as a full fledged princess so she would've been better off as a beautiful village girl anyway. She's just a complete annoying, insufferable total insult to Gerda the original heroine of The Snow Queen anyway but still please don't get me wrong, a female Kai, Elsa's still the reason I like Frozen though but Olaf and Marshmallow are also the other reasons I like Frozen too. The snow-gies are the other reasons I like Frozen Fever. There are other reasons why's it so hard to like, tolerate and have sympathy for her for so far anyway. I'll never ever even forgive her for provoking Elsa in an insensitive way at all. If anybody has the right to feel isolated, it's Rapunzel. Also, Elsa & Anna don't have to do chores nor get insulted/bullied like Rapunzel, Snow White and Cinderella. However Elsa might have it harder because of her power, but Anna? What the hell stopped her from sneaking out of the ...more
That obnoxious, insufferable huge pain in the butt, Anna ruined Disney, especially the movie, Frozen! She always has to be the most all time annoying, irritating, eardrum busting, headache giving insult to Gerda the original heroine of The Snow Queen by Hans Christian Andersen. I feel sorry for poor Elsa. Elsa really deserves to be anything else but a shadow of the likes of that obnoxious, insufferable pain in the butt, Anna at all, doesn't she? That Anna's the biggest main reason why Frozen was the worst Disney movie so far of all time. In fact, that Anna's the biggest main reason why Frozen was not enough Elsa at all. Because of that huge pain in the butt, Anna, Frozen wasn't worth watching. Frozen would be worth watching if only poor Elsa really had her own classic Disney film solo like she really deserves to be able to.
Are you dumb, dense, retarded and stupid, Anna? Do you need someone to point out where the door is to leave the castle? Understand that your more beautiful, lovelier, prettier, hotter older sister, Elsa doesn't want to build a snowman nor want any visitors nor any other visitors to her castle. You're thick enough to marry someone like Prince Hans of the Southern Isles you've only known for one five minute song. Then, you ask your beautiful older sister her honest opinion on the marriage, and then she didn't accept something you asked for. Grow up, get a brain. Grow up, get a brain.
Did the same person add 99 comments? - 445956
V 64 Comments
2
Donald Trump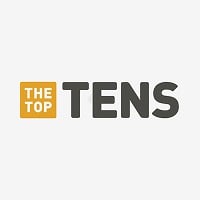 Donald John Trump (born June 14, 1946) is an American businessman, television personality, politician, and the 45th President of the United States. Born and raised in Queens, New York City, Trump received an economics degree from the Wharton School of the University of Pennsylvania in 1968. In 1971, ...read more.
You can thank me for uploading that funny image of Donald Trump as the Colossal Titan from Attack on Titan. - ModernSpongeBobSucks
Just type in "donald trump attack on titan" on Google Images. You'll find it. - ModernSpongeBobSucks
Hi! Mommy tells me that killing people is bad, but Daddy told me Donald Trump is a bad person so killing him is okay. When I grow up, I want to kill him with a superpowerful notebook so I will not be bloody!
YES! Please do this! We will have party and invite all the Trump haters, and have a national holiday celebrating his loss. - TwilightKitsune
See, here's the thing, this list should either be all fiction characters or all non fictional characters. either way I would have voted for trump - wren6
V 5 Comments
3
Kim Jong-un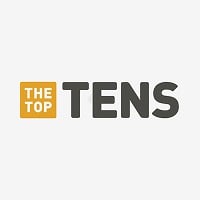 Kim Jong-un is the Chairman of the Workers' Party of Korea and supreme leader of the Democratic People's Republic of Korea, commonly referred to as North Korea. He also don't play games
His picture looks like he listened to Nicki Minaj's 'Anaconda' - TwilightKitsune
Probably the only person on the list who deserves it. - Drewman1211
Ya and even his citizens wants to
Then later the guy who killed him will be the new leader
4
Dora the Explorer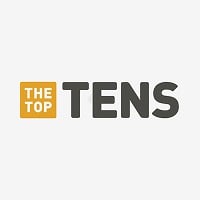 Dora is the main protagonist in the show "Dora the Explorer" her main occupation is exploring with her monkey friend Boots .
Dora tried to teach me important lessons in life but failed to teach me THE most important lesson... Shrek is love Shrek is life. Why Dora WHY
5
Nicki Minaj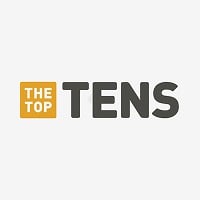 Nicki Minaj is a Trinidadian American rapper/pop music artist. Nicki is most known for songs like "Anaconda", "Only", "Truffle Butter", "Super Bass" and "Stupid Hoe" . Her real name is Onika Tanya Maraj. She was born on December 8, 1982 in Saint James Trinidad and Tobago. ...read more.
Maybe an anaconda swallow her. - zxm
And people call her a rapper, shes like a parody. - Pyrrhism
Hope she crashes her lambo into a tree
6 Barney (Barney And Friends)
7
Kim Kardashian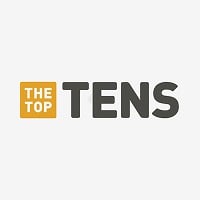 Kimberly Noel "Kim" Kardashian West is an American reality television personality, actress, socialite, businesswoman and model.
8
Michael Bay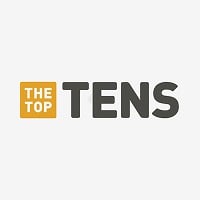 Michael Benjamin Bay is an American filmmaker known for directing and producing big-budget action films characterized by fast cutting, stylistic visuals and extensive use of special effects, including frequent depiction of explosions.
9
Miley Cyrus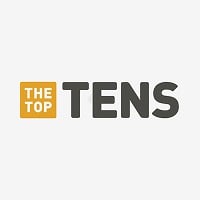 Destiny Hope Cyrus, aka Miley Ray Cyrus, was born November 23, 1992, in Franklin, Tennessee, to Tish Cyrus and Billy Ray Cyrus. She is an American singer, songwriter, and actress. Miley Cyrus's voice type is Mezzo-Soprano and has 4 octaves. She became a teen idol starring as the character Miley Stewart ...read more.
I think she should be smashed down by a wrecking ball - zxm
10
Elsa (Frozen)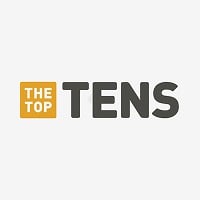 Queen Elsa of Arendelle is a fictional character who appears in Walt Disney Animation Studios' 53rd animated film Frozen.
She's kinda dumb and doesn't really deserves it unlike Anna
Whoever put her on this list will deserve all the/other grudges against them.
What's she doing on the list? Take her off.
The Newcomers
?
Nami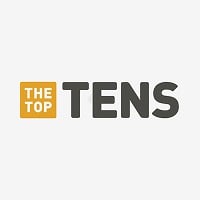 Nami is a fictional character in the One Piece franchise created by Eiichiro Oda. She is based on Ann and Silk, two characters from Oda's previous manga Romance Dawn.
The Contenders
11
George Pig (Peppa Pig)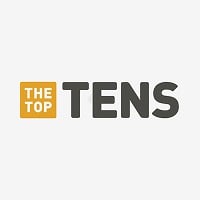 12
Baby Bop (Barney & Friends)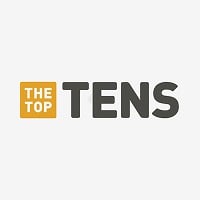 13
Angelica Pickles (Rugrats)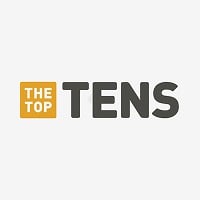 Angelica Pickles is a cartoon character who appears in the Nickelodeon shows Rugrats, All Grown Up!, and Rugrats Pre-School Daze, and is among one of the series' original characters.
14
Justin Bieber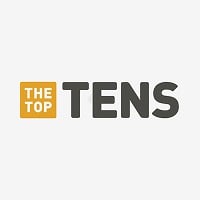 Justin Drew Bieber (born March 1, 1994) is a Canadian singer, songwriter, and record producer. He currently resides in Ontario, Canada and is Christian. He is the son of author Pattie Mallette. ...read more.
Ha! I guess no one likes Justin Bieber. - zxm
George pig is my goodie
Will you do It, Light? Please! This guy did_________(says a bunch of TRUE crimes Justin Bieber did) - MLPFan
I really don't like them who vote for Justin Bieber on this list. come on guys.why don't you have any manners.you should respect a lady. - zxm
15
Frankie Grande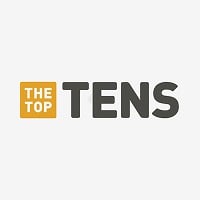 Frank James Michael Grande Marchione (born January 24, 1983), usually credited as Frankie Grande or Frankie J. Grande, is an American dancer, musical theatre actor and singer, producer, TV host and YouTube personality. He is the older half-brother of singer and actress Ariana Grande.
16
Ray Rice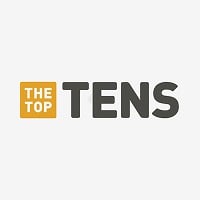 Raymell Mourice Rice (born January 22, 1987) is a former American football running back who played his entire professional career with the Baltimore Ravens of the National Football League (NFL). He played college football for Rutgers and was drafted by the Ravens in the second round of the 2008 NFL ...read more.
It would be much more wise if he dies from bad smell coming from his armpit. - zxm
People like justin bieber or miley cyrus are just lame but people like ray rice should really be in jail. - zxm
17
Bendy (Foster's Home For Imaginary Friends)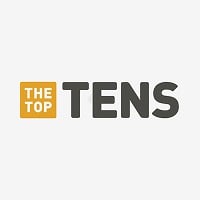 18
Peter Griffin (Family Guy)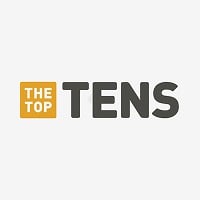 Peter Griffin is the main protagonist and titular character of the American animated sitcom Family Guy.
19 Phil Matibag (The Nutshack)
20
Sakura Haruno (Naruto)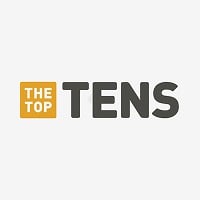 Sakura Haruno is a fictional character in the Naruto manga and anime series created by Masashi Kishimoto.
21
D.W. Read (Arthur)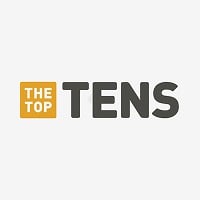 22
Peppa Pig (Peppa Pig)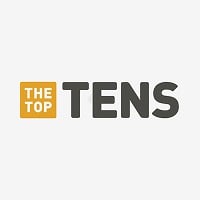 23
Johnny Manziel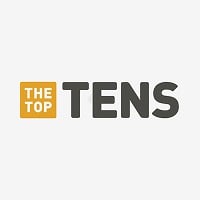 Jonathan Paul Manziel is an American professional Canadian football quarterback for the Montreal Alouettes of the Canadian Football League. He was drafted by the NFL's Cleveland Browns with the 22nd overall pick of the 2014 NFL Draft. Towards the end of the 2015 season, Manziel endured numerous scandals, ...read more.
24
George Soros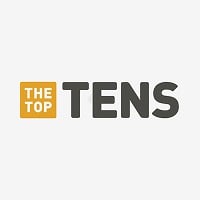 25
Shou Tucker (Fullmetal Alchemist)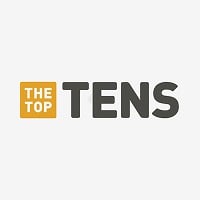 Shou Tucker is a fictional character from the Fullmetal Alchemist manga series and its adaptations created by Hiromu Arakawa.
26
Sun Hi (Make It Pop)
Sun Hi is nothing but utterly annoying and self centered. She would never mention 'WE'(as if she and her friends) when talking about becoming famous, unless she was told to. What a brat! - MLPFan
Who is this?
27
Hillary Clinton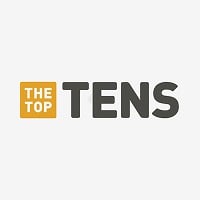 Hillary Diane Rodham Clinton is an American politician who was a Democratic presidential candidate in the 2008 and 2016 elections.
There were no past, previous female presidents in history at all.
Why her?
28
Sasuke Uchiha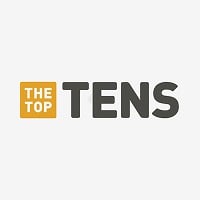 Sasuke Uchiha is a fictional character from the manga and anime franchise Naruto, created by Masashi Kishimoto.
29
Sora (Kingdom Hearts)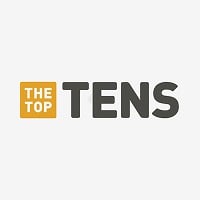 As well as everyone else in the Kingdom Hearts series. The world would be much better without that big mistake of a crossover, anyway.
30
Sugou Nobuyuki (Sword Art Online)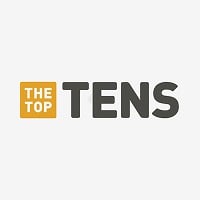 Sugou Nobuyuki is a fictional character who appears in the Sword Art Online series of light novels by Reki Kawahara. He is the main antagonist of the Fairy Dance arc.
Flush him down the toilet!
I really hate him with a passion so much... - ModernSpongeBobSucks
He is a rapist and is creepy
Among 188 ''victims'' of the death note, he's the worst.
31
Trina Riffin (Grojband)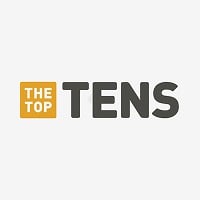 Trina Riffin is a main antagonist from Canadian show, GrojBand. She is Corey Riffin's older sister who has anger issues. She has a crush to Nick Mallory. She hates GrojBand with burning passions. Corey sometimes pissed her by ruining her good day to go to diary mode so he can steal her diary for his ...read more.
Best character in show
32
Timon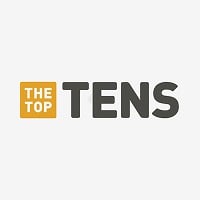 33 Valt Aoi
34
Ajit V. Pai
Death note would be too sweet for him.
35
Sonichu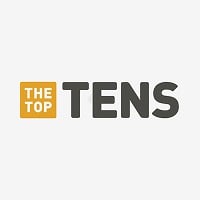 Sonichu is allegedly the most powerful anime character of all time. He was created by Christine Weston Chandler, mostly well-known as Chris-Chan in the Sonic the Hedgehog community. It's a combination of Sonic and Pikatchu, which makes him unstoppable.
36
Haruhi Suzumiya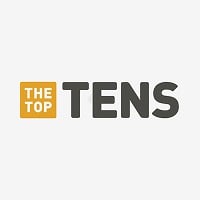 Haruhi Suzumiya is the title character and female protagonist of the Haruhi Suzumiya series created by Nagaru Tanigawa.
I'm glad and happy that you put her on this list because she's the most insufferable, worst kind of character that ever existed so far anyway. She's a spoiled, bratty, tyrannical monstrous kind of character who never ever even deserves to exist at all anyway. She's too violent. She's too loud. She's too stubborn. She's evil. She's snobbish. She's stuck up. She's selfish. She's uncaring. She never ever even should've been the titular, protagonist back then before, Nagaru Tanigawa.
She never ever even deserves to be the titular main protagonist at all. She's the reason I'm having a hard time enjoying the show.
She's a disgrace to Japanese anime/manga. She never ever even should've existed back then before in the first place.
Great, just what we need, another obnoxious, insufferable huge pain in the butt….
V 3 Comments
37 Mertle Edmonds (Lilo and Stitch)
38
Preston Stormer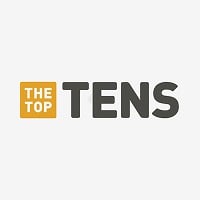 39
Louise (The Familiar of Zero)
No offense but I dislike the idea of her being portrayed to be tyrannical from the start.
Thank you should be number 1 that bratty abusive monster deserves to be on this list
40
Scar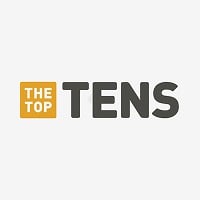 Scar is the main antagonist of Disney's 1994 animated feature film, The Lion King. He was the second son of Ahadi and Uru — who were, at one time, King and Queen of the Pride Lands — the younger brother of Mufasa, and the uncle of Simba.
41 Valerie (Codename Kids Next Door)
42
Nathan Evo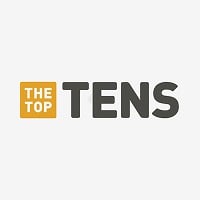 43 Gingka Hagane
44
Kimbra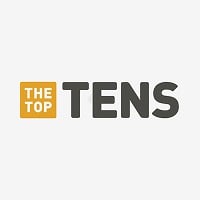 Kimbra Lee Johnson, known mononymously as Kimbra, is a New Zealand recording artist based in Los Angeles.
45
Waluigi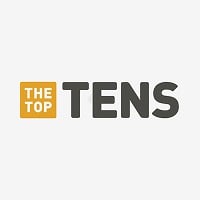 Waluigi is a selfish, greedy man who works closely with the infamous Wario. He is Luigi's rival and is known as the opposite of him. Waluigi first appeared in the Gameboy Color game, Mario Tennis as Wario's partner. He has appeared in every Mario Tennis game since, still remaining as Wario's partner. ...read more.
He's a Loser
46
Asuka Langley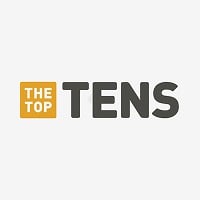 I know right? She is the worst anime character ever created!
47
Abu Bakr al-Baghdadi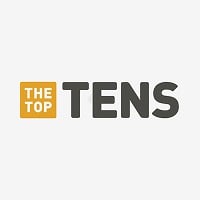 Cause of death: 50 gallons of bleach
Leader of isil - Bearskater13
48
Simba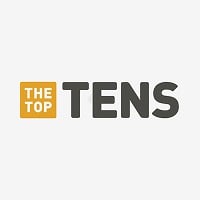 Simba is a fictional character who appears in Disney's The Lion King franchise. Introduced in Walt Disney Animation's 32nd animated feature film The Lion King (1994), the character subsequently appears in its sequels The Lion King II: Simba's Pride (1998) and The Lion King 1½ (2004).
49
Mufasa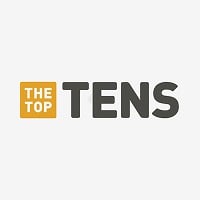 Mufasa is not great.
Mufasa's not great. He deserved his death.
I want to know the name of that TLK hater who keeps adding The Lion King characters to every list just to hate on them... - ModernSpongeBobSucks
No,Mufasa's great. - zxm
50
Cheezi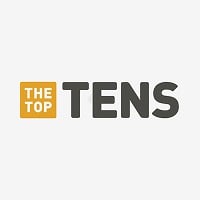 PSearch List
Related Lists

Top 10 People That Should Sign the Death Note

Best Death Note Characters

Coolest Death Note Characters

Top Ten Most Intelligent Death Note Characters
List Stats
600 votes
191 listings
2 years, 150 days old

Top Remixes (6)

1. Kim Jong-un
2. Donald Trump
3. Kim Kardashian
PerfectImpulseX

1. Dora the Explorer
2. Elsa (Frozen)
3. George Pig (Peppa Pig)
ParkerFang

1. Nicki Minaj
2. Miley Cyrus
3. Justin Bieber
DynastiNoble
View All 6
Error Reporting
See a factual error in these listings? Report it
here
.