Top Ten People/Places/Companies Whose Lives Were Ruined by Being a Meme
1
Alex from Target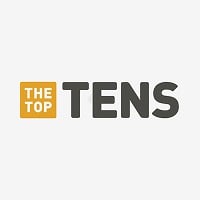 Alex claimed he was afraid to leave his house in the aftermath. Along with those pesky old death threats people online seem to have no issue throwing around with abandon, Alex was subject to a barrage of online abuse in the form of people calling him ugly, general name-calling and even fabricated stories of him being fired from his job due to the attention. As if that wasn't heinous enough, his parents (who eventually got the police involved) had their bank details, phone records, and social security numbers leaked online. And you thought your teen years were stressful. - Batmaniscole
2
Ghislain Raza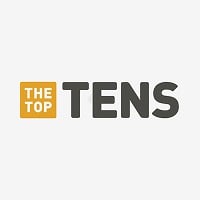 Ghislain Raza filmed himself practicing some slick lightsaber moves with a golf ball retriever in his school's AV room. The video found its way online in 2003, and Raza inadvertently became one of the first bona fide internet celebrities. Crucially though, the video was uploaded without his permission, and Raza also became one of the first and most high-profile victims of cyberbullying as a result. As hurtful as things got online, it was the real world that dealt the brunt of his torment. Speaking to Maclean's 10 years later, Raza mentions how classmates would climb onto their tables to hurl insults at him, and being told he should commit suicide was a regular occurrence. He sought psychiatric help as a result of the experience. - Batmaniscole
3
Cincinnati Zoo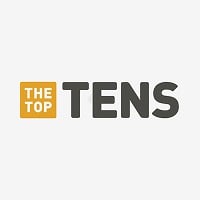 "Harambe" (27th May 1999 - 28th May 2016) was the name of a male western lowland gorilla in the Cincinnati Zoo who was shot and killed by a staff member in 2016 due to child negligence, sparking public outrage and later a revered internet meme.
poor zoo
After the Kid fell into the cage and Harambe got shot Cincinnati Zoo's staff, with zoo director Thane Maynard's twitter account even getting hacked a couple of times and bombarded with Harambe memes and hashtags during the period. In an email to the Associated Press, Maynard expressed his staff's immense grief over the death of the gorilla and how the constant memes were making it difficult for them to mourn their loss properly and move on. - Batmaniscole
4
Wentworth Miller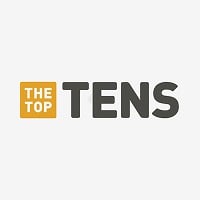 Wentworth Earl Miller III (born June 2, 1972) is a British-American actor, model, and screenwriter. He rose to prominence following his role as Michael Scofield in the Fox series Prison Break, for which he received a Golden Globe Award nomination for best actor in a leading role. ...read more.
Wentworth Miller found himself the subject of a meme poking fun at his weight gain in March 2016. Originally posted by The LAD Bible on its Facebook page, the meme consisted of a promo pic of Miller from his Prison Break days side-by-side with a more recent photo of the actor sporting a slightly paunchier frame. The accompanying caption read "When you break out of prison and find out about McDonald's monopoly…" It couldn't have come at a worse time for Miller, who was suicidal during this period and claimed that the first time he saw the meme pop up in his feed, "it hurt to breathe." - Batmaniscole
5
Matt Furie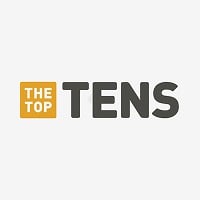 RIP Matt Furie. You will always be Pepe to me. - Maddox121
The creator of the Pepe The Frog, artist Matt Furie, described the hateful appropriation of his work as his "worst nightmare … to be tangled in forever with a symbol of hate." As Vice reported in September 2017, he spoke out vehemently against it and tried to take legal action against a number of online personalities in an effort to enforce his intellectual property and reclaim the peaceful little guy, but with little luck. Ultimately Furie managed to symbolically sever ties with the character by killing him off in a new strip. As banal as it might seem to some, it can't have been easy for an artist to watch one of his creations become so thoroughly misrepresented, then try for months to reclaim it, only to concede bitter defeat in the end. - Batmaniscole
6
Daniel Lara and Joshua Holz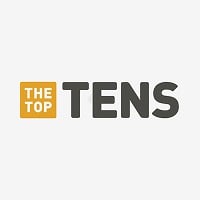 Damn Daniel is a 2016 viral video. Daniel Lara and his friend, Joshua Holz, who are students at Riverside Polytechnic High School, reached their Internet fame after their video, an edited collection of Snapchat videos, went viral on social media platforms such as YouTube and facebook.
When the original "Damn, Daniel" video swept Twitter it seemed like unlikely meme material a bunch of short clips of a handsome high school kid accompanied by over-the-top narration. But something about it captured the zeitgeist, and the video by Josh Holz was shared millions of times. The two kids got some good stuff out of it white Vans for life, for one but as the meme got scary big, bad people got involved. In February, unknown parties contacted the Riverside Police Department and reported a shooting situation at Holz's house, causing a SWAT raid that thankfully didn't get anyone killed. Holz's Twitter account was also hacked, deleting the video and replacing it with a bunch of racist images. He seems to have bounced back, but it's a good illustration of how scary life in the public eye can be. - Batmaniscole
7
Tide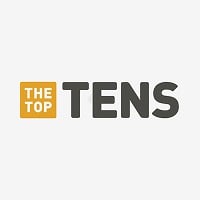 After the Tide Pod challenge CEO David Taylor called the trend "dangerous" and "extremely concerning" in an online post Monday. He said the company is working with social media companies to remove videos of people biting into the detergent, and asked adults to speak with children about the hazards. "Let them know that their life and health matter more than clicks, views and likes," Taylor said. In the first 15 days of the year, poison control centers said that they have handled 39 cases of intentional misuse among 13 to 19 year olds. Poison control centers handled 53 such cases for all of last year. - Batmaniscole
8
Adam Holland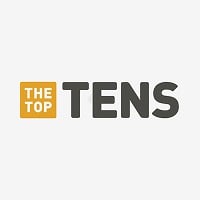 Adam Holland is a young man with Down Syndrome who lives in Nashville. In 2004, he was photographed at Vanderbilt University proudly displaying a picture he'd drawn in art class. Pretty innocent, right? It was, until a Tampa radio station Photoshopped the image with the caption "Retarded News." The image went viral, with tons of equally insulting modifications, until it finally made its way back to Holland's family. Needless to say, they weren't pleased at the abuse their son was getting and filed a suit against the radio station as well as a meme generator website that used the image. - Batmaniscole
9
Ashley VanPevenage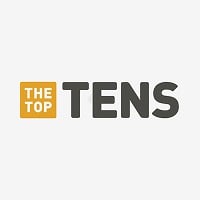 Ashley VanPevenage sat down for a friend who runs an Instagram makeup account for a "before and after" shot, the results were pretty great. Less great was the deluge of other accounts that swiped her pic and attached demeaning captions to it like, "The reason why you gotta take a bitch swimming on the first date." Thousands and thousands of hateful messages followed, tearing Ashley's self-esteem to shreds. - Batmaniscole
10
Veerender Jubbal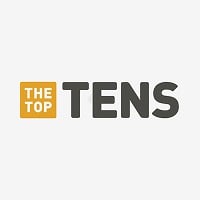 Veerender Jubbal is a Sikh Canadian writer who advocates for better treatment of LGBTQ people and other minorities in video games. That made him an attractive target for a group of angry, hateful gamers, and in the wake of the terrorist attacks on Paris they created a meme that put his life in danger. Taking a selfie of Jubbal, the haters photoshopped in a Koran and a suicide vest, then distributed it with a caption identifying him as one of the terrorists. The tweet went viral and Jubbal's face was printed in newspapers and aired on T.V. networks around the world. Many printed retractions, but it doesn't change the fact that millions of people now associate his face with "terrorist." - Batmaniscole
BAdd New Item