Top Ten People We Make Fun of When We Mention Politics
NikoX
The Top Ten
1
Donald Trump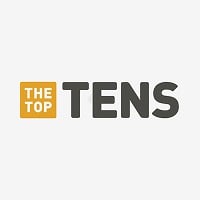 Donald John Trump (born June 14, 1946) is an American businessman, television personality, politician, and the 45th President of the United States. Born and raised in Queens, New York City, Trump received an economics degree from the Wharton School of the University of Pennsylvania in 1968. In 1971, ...read more.
You want to know how big this guy's ego is? The answer is already in the image being shown. - ModernSpongeBobSucks
On that day, mankind received a grim reminder. We lived in fear of the Trump and were disgraced to live in the cage we called the wall. - ModernSpongeBobSucks
We wouldn't need his wall if the Congress would actually CONTROL THE BORDERS IN THE FIRST PLACE. - Lmrpirate
We make fun of him. We call him a complete joke and a moron. Unfortunately his stupid ass is a potential dictator. Soon we won't be laughing anymore.
SJW's, Snowflakes, Socialists, Commies, and Libtards in general still can't understand that their ridiculous ultra-lib behavior and policies are what got him elected.
Come back to the center and you will win, keep up with the Trump Derangement Syndrome, and you will lose. Simple.
V 12 Comments
2
Kim Jong-Un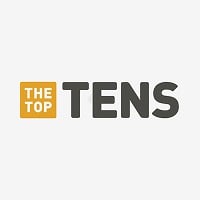 Kim Jong-un is the Chairman of the Workers' Party of Korea and supreme leader of the Democratic People's Republic of Korea, commonly referred to as North Korea.
Born on my Birthday. - TeamRocket747
ALL HAIL KIM JONG UN - HazzaInHisMazda
Kim Jong-Oof - Carri796
3
Adolf Hitler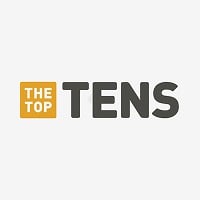 Adolf Hitler was a German politician who was the leader of the Nazi Party, Chancellor of Germany from 1933 to 1945, and Führer of Nazi Germany from 1934 to 1945. As dictator of Nazi Germany, he initiated World War II in Europe with the invasion of Poland in September 1939 and was a central figure of ...read more.
That mustache... It's square... Square... The shape of evil! - ModernSpongeBobSucks
*AHEM*
Hitler Reacts to Viral Videos: By Delphox - TeamRocket747
4
Hillary Clinton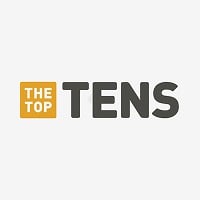 Hillary Diane Rodham Clinton is an American politician who was a candidate for the Democratic presidential nomination in the 2016 election.
To Clinton: Even your husband doesn't want you, he cheated on you with random White House employees and groped them as well. He probably still does! - KayleeKicklighter
He was gonna be president. - TeamRocket747
Corrupt criminal
Time to be controversial...
Think about it; Hillary Clinton should have been made President. A woman's place is in The House...
(That was, of course, a joke). - Britgirl
V 5 Comments
5
Sarah Palin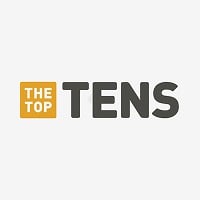 Sarah Louise Palin is an American politician, commentator, and author who served as the ninth Governor of Alaska from 2006 until her resignation in 2009. As the Republican Party nominee for Vice President in the 2008 Presidential election running with the Republican presidential nominee, Arizona Senator ...read more.
Sarah palin's face looks like a horse!
Ew! That face! Get her away from me! - ModernSpongeBobSucks
6
George W Bush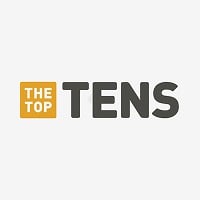 George Walker Bush is an American politician who served as the 43rd President of the United States from 2001 to 2009 and 46th Governor of Texas from 1995 to 2000. The eldest son of Barbara and George H. W.
<--- That picture is of hysterical brilliance. - ModernSpongeBobSucks
The bush did 9/11, yeah. - TeamRocket747
7
Vladimir Putin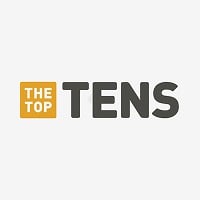 Vladimir Vladimirovich Putin has been the President of Russia since 7 May 2012, succeeding Dmitry Medvedev. He was also President from 2000-2008.
Putin would probably kill you if you did lol. - Therandom
Vlad Plasmius > Vlad Putin. - ModernSpongeBobSucks
Vladimir Poopin (in his pants)
8
Ted Cruz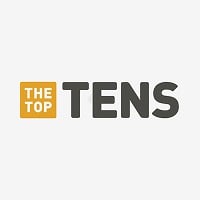 Rafael Edward "Ted" Cruz is an American politician and attorney serving as the junior United States Senator from Texas since 2013. He was a candidate for the Republican nomination for President of the United States in the 2016 election.
He was actually one of my top choices for Republican nominee, along with Trump and Rubio - invinciblemario99
Just look at the picture of him someone put on this site - NikoX
Behold, the face... of the Zodiac Killer! - ModernSpongeBobSucks
The pic of him makes him look like a pedo!
V 2 Comments
9
Osama Bin Laden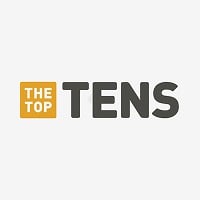 Osama bin Mohammed bin Awad bin Laden was a Saudi Arabian-born stateless terrorist. He was a founder of al-Qaeda, the organization that claimed responsibility for the September 11 attacks on the United States, along with numerous other mass-casualty attacks against civilian and military targets worldwide. ...read more.
Obama Bin Laden - TeamRocket747
ALLAHU AKBAR! - invinciblemario99
10
Justin Trudeau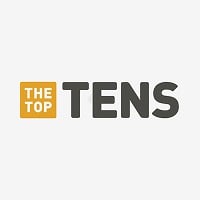 Justin Pierre James Trudeau PC MP (born on Christmas Day, December 25, 1971) is a Canadian politician who is the 23rd Prime Minister of Canada (assumed office November 4, 2015). He is the leader of the Liberal Party and the second-youngest Canadian prime minister after Joe Clark. His father, Pierre ...read more.
The Contenders
11
Barack Obama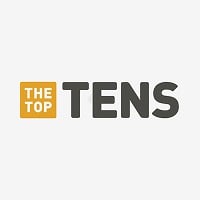 Barack Hussein Obama II is the 44th president of the United States of America. He was elected in 2008 after serving in the Senate from 2005-08, beating John McCain and becoming the first African-American to be elected President of the United States. He was elected again in 2012, beating Mitt Romney.
No wonder his middle name is Hussein... - invinciblemario99
Barack Obamasnow. - TeamRocket747
12
Nancy Pelosi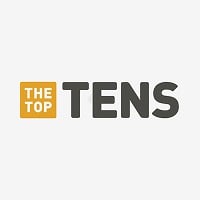 Nancy Patricia D'Alesandro Pelosi is an American politician who is the Minority Leader of the House of Representatives, representing California's 12th congressional district.
Nancy Pelosi is easy to make fun of, she has pretty much always been a joke.
As opposed to Mao, who would quickly kill you if you tried, just like he did 65,000,000 other civilians.
V 1 Comment
13
Mao Zedong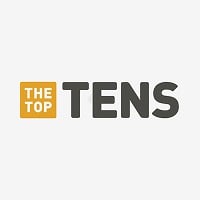 Mao Zedong, also transliterated as Mao Tse-tung and commonly referred to as Chairman Mao, was a Chinese communist revolutionary and founding father of the People's Republic of China, which he governed as Chairman of the Communist Party of China from its establishment in 1949, until his death in 1976. ...read more.
Hey, where did my previous comment go? SUPERMAO! AL RESCATE! - ModernSpongeBobSucks
14
Paul Ryan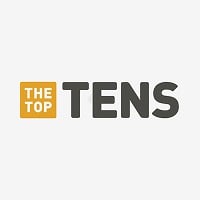 Paul Davis Ryan Jr. is an American politician serving as the 54th Speaker of the United States House of Representatives since 2015.
15
Joe Biden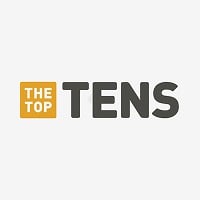 Joseph Robinette "Joe" Biden, Jr. is an American politician who was the 47th Vice President of the United States, jointly elected twice with President Barack Obama, and in office from 2009 to 2017. A member of the Democratic Party, Biden represented Delaware as a United States Senator from 1973 until ...read more.
16
Al Gore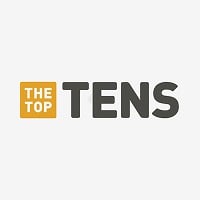 Albert Arnold "Al" Gore Jr. is an American politician and environmentalist who served as the 45th Vice President of the United States from 1993 to 2001 under President Bill Clinton.
I remember him being a satirical boss in that South Park: Stick of Truth video game or whatever. - ModernSpongeBobSucks
17
Pol Pot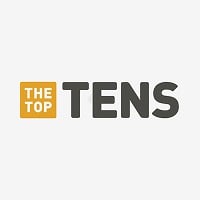 Pol Pot, born Saloth Sar, was a Cambodian revolutionary who led the Khmer Rouge from 1963 until 1997. From 1963 to 1981, he served as the General Secretary of the Communist Party of Kampuchea.
Pol Pothead. - ModernSpongeBobSucks
18 Mitch McConnell
19
Bill Clinton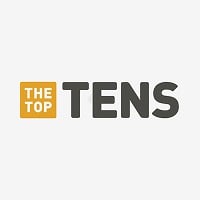 William Jefferson Clinton was the 42nd President of the United States. He previously served as governor of Arkansas. He became president after unseating incumbent president George H.W. Bush in 1992. He was re-elected in 1996 after defeating Senator Bob Dole. A member of the Democratic Party, Clinton ...read more.
Just realized if Hillary wins, I get interns - TwilightKitsune
20 Harry Reid
21
Bernie Sanders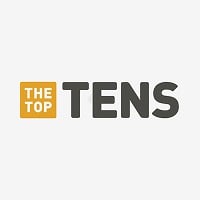 Bernard "Bernie" Sanders is an independent American Senator from Vermont and was a candidate for the Democratic nomination for President of the United States in the 2016 election.
22
King George III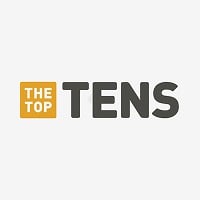 23 François Hollande
24
Arvind Kejriwal
Arvind Kejriwal (born 16 August 1968) is an Indian politician who is the Chief Minister of Delhi since February 2015. He previously served as Chief Minister from December 2013 to February 2014, stepping down after 49 days. He is the national convener of the Aam Aadmi Party. His party won the 2015 Delhi Assembly elections with a majority, obtaining 67 out of 70 assembly seats.
Kejriwal is a graduate of the Indian Institute of Technology Kharagpur, and worked in the Indian Revenue Service as a Joint Commissioner of the Income Tax Department in New Delhi - priyankaadlakha
25 Rahul Gandhi
26
Ajit Pai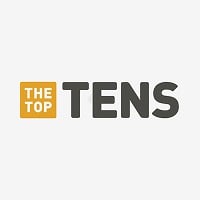 Ajit Pai is the chairman of the FCC. He has became infamous for passing the repeal of net neutrality as of December 14, 2017. He used to be a lawyer for Verizon.
BAdd New Item
Related Lists

Top Ten People We Make Fun of When We Mention Celebrities

Most Annoying Types of People in Politics
Top 10 Reasons Why People Should Stop Fighting Over Politics

Top Ten Biggest Liars In Politics
List Stats
100 votes
26 listings
1 year, 277 days old

Top Remixes

1. Adolf Hitler
2. Donald Trump
3. Barack Obama
jrodz

1. Donald Trump
2. Kim Jong-Un
3. Sarah Palin
NikoX
1. Kim Jong-Un
2. Adolf Hitler
3. Justin Trudeau
floral
Error Reporting
See a factual error in these listings? Report it
here
.