Top Ten People Who Could Beat Chuck Norris In a Fight
Notice: I don't dislike Chuck Norris. I just don't get why he is immortal in his memes and all that good stuff
Anyway, these people could beat Chuck Norris in a fight. Don't submit fictional people.
The Top Ten
1
Jesus Christ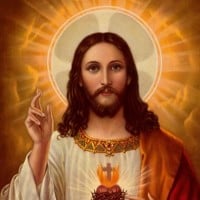 Jesus Christ was born in Bethlehem, Palestine. He was born to Mary, as the bible says "she was found with child of the Holy Ghost" (Matthew 1:18). He was both man and God (John 20:28). According to the bible He is God alone (Deuteronomy 6:4). ...read more.
Chuck Norris: YOU CANNOT DEFEAT ME!
Jesus: *snaps fingers, and an army of angels appear behind him*
Chuck Norris: I want my mommy...
If you are a non believer lets just pretend he was actually the Son of God with power he would win. But He wouldn't want to do that.
He could will Norris to die, but wouldn't want to.
He could just think and defeat Norris.
2
Chuck Connors

I would call this fight World War Chuck. Chuck Connors would have the benefit of size and weight (Norris is 5'10"; Connors was 6'4" and Connors weighed 190 pounds and Norris weighs 170) and even without a gun, Connors would walk away with a win, easily.
3
Dolph Lundgren

Hans "Dolph" Lundgren is a Swedish actor, director, screenwriter, producer, martial artist, and chemical engineer.
Dolph Lundgren is much younger as well as way larger. He's like the new Chuck Connors in that sense. - HaiThere
4
Arnold Schwarzenegger

Arnold Alois Schwarzenegger is an Austrian-American actor, filmmaker, businessman, investor, author, philanthropist, activist, former professional bodybuilder and former politician.
Arnold is like Dolph and Connors. He is way stronger than Norris and is way larger.
HASTA LA VISTA BABY
Likely.
5
Sylvester Stallone

Michael Sylvester Gardenzio Stallone is an American actor, film director, screenwriter, and producer.
I'm less sure about Stallone than Jesus and Chuck Connors, Arnold or Dolph Lundgren, but the Quora suggests that Stallone would walk away from the fight with a win
They are both action stars that have the power to fight.
6
Donald Trump

Donald John Trump (born June 14, 1946) is an American businessman, television personality, politician, and the 45th President of the United States. Born and raised in Queens, New York City, Trump received an economics degree from the Wharton School of the University of Pennsylvania in 1968. In 1971, ...read more.
Mostly because Donald Trump has the nuclear codes to one of the world's few superpowers, but he also tackled Vince MacMahon, which is like tackling a tank.
His fat will absorb the punch
Can you please just cut it with the hate? If you don't like President Trump, don't vote for him (on the list) you're promoting him, anyway.
7
Bruce Lee

Bruce Lee was a Hong Kong American martial artist, action film actor, martial arts instructor, philosopher, filmmaker, and the founder of Jeet Kune Do.
When Bruce Lee invited his good friend Chuck Norris to be in a movie, Chuck asked who the script said was going to win the fight. Bruce said: "It's MY movie, but you will be well paid". Chuck agreed to it.
Great as Bruce was, he could not have actually beaten Chuck. The fight they had where Bruce won was in a movie, and Chuck was world champion at the time. Chuck and Bruce trained together.
Don't know enough about Bruce Lee, but supposedly, he HAS beaten Chuck Norris in a fight
he is the best but ipman is better
8
Anita Sarkeesian

Anita Sarkeesian is a Canadian-American feminist media critic, blogger, and public speaker. She is the founder of Feminist Frequency, a website that hosts videos and commentary analyzing portrayals of women in popular culture.
9
Laila Ali

10
Lady Gaga

Stefani Joanne Angelina Germanotta, known professionally as Lady Gaga, is an American singer, songwriter, and actress. ...read more.
The Contenders
11
Rob Gronkowski

Robert Paxton Gronkowski, nicknamed "Gronk," is an American football tight end for the New England Patriots of the National Football League.
12
Aaron Judge

13
Hulk Hogan

Terry Gene Bollea, better known by his ring name Hulk Hogan, is an American professional wrestler, actor, television personality, entrepreneur and rock bassist.
14
Brock Lesnar

Brock Edward Lesnar is an American professional wrestler and former amateur wrestler, professional American football player, and mixed martial artist who is currently signed to WWE.
He'd sent Chuck Norris strait to suplex city.
15
Alexandria Ocasio-Cortez

Do I even want to know how she could beat Chuck Norris in a fight? Or for that matter why three females who aren't much of fighters are ahead of some really beefy guys?
She could only beat Chuck if she causes the entire world to be destroyed, which she very well could end up doing.
She could beat him with her breath, whew!.
Nope. Chuck Norris would still conquer AOC the socialist.
16
Moses

How? All those miracles were God
17
John Cena

John Felix Anthony Cena Jr. (/ˈsiːnə/; born April 23, 1977) is an American professional wrestler, rapper, actor, and reality television show host signed to WWE, where he is assigned to the SmackDown brand. ...read more.
JOHN CENA ATITTUDE ADJUSTMENT
18
Mike Tyson

Michael Gerard Tyson (born June 30, 1966) is an American former professional boxer who competed from 1985 to 2005. He reigned as the undisputed world heavyweight champion and holds the record as the youngest boxer to win a heavyweight title at 20 years, four months and 22 days old.
19
Dwayne Johnson

Dwayne Douglas Johnson, also known by his ring name The Rock, is an American and Canadian actor, producer and semi-retired professional wrestler, signed with WWE.
20
Simo Hayha

Simo "Simuna" Häyhä, nicknamed "White Death" by the Red Army, was a Finnish marksman. Using a Finnish M/28-30 rifle and the Suomi KP/-31 Submachine Gun, in the Winter War, he is reported as having killed 505 men, the highest recorded number of confirmed sniper kills in any major war.
21
Jason David Frank

22
Vladimir Putin

Vladimir Vladimirovich Putin has been the President of Russia since 7 May 2012, succeeding Dmitry Medvedev. He was also President from 2000-2008.
23
Cain Velasquez

24
Dave Bautista

David Michael "Dave" Bautista Jr. is an American actor and former professional mixed martial artist and professional wrestler.
25
Ken Shamrock

Kenneth Wayne "Ken" Shamrock is an American mixed martial artist, Ultimate Fighting Championship Hall of Famer, and professional wrestler.
PSearch List