Top Ten People Who Hate Justin Beiber
joshsanz
The Top Ten
1
People Who Love Real Music
Now, I use to like every song of his I've heard, including Justin Beaver... But now since I've heard many stories about her/him nonstop 24-hours a day, that kid has became more of an arrogant brat that brainwashes his fans and thinks he's the greatest thing since the discovery of fire. It just so happens that I'm a type of person who happens to like traditional pop such as: Michael Jackson, Billy Joel, the Beatles, Elton John, Rod Steward, etc. Whenever I'm listening to my song on my MP3 player in a public place, some crazy, kuckoo-headed fan girl would always blab at my face and say how my taste in music sucks and brag about how great Justin Beaver is. Justin Beaver.. GREAT? Oh really, has your "precious" Justin been involved in any Humanitarianism? How about philanthropist? Or maybe helping out sick kids, supporting LGBT rights, and helping the environment? Oh wait! Didn't your Justin once beated up a 12 year and all you Beliebers do is saying things like "AWW, POOR ...more
I'm going to name one band. They made real music.
Queen.
Listen to Bohemian Rhapsody, (the real) Somebody to Love, Don't Stop Me Now, or any other Queen song.
Justin killed real music. But for me, he didn't kill Queen.
LONG LIVE QUEEN! LONG LIVE FREDDIE MERCURY!
Every normal person hates him.
I'm one of them! - IcetailofWishClan
V 10 Comments
2
Metal / Rock Band Members
She is the worst singer ever. She must shut her stinking mouth and listen to some real good metal songs to realize how crappy her music is...
They really hate that crap singer. - joshsanz
I HATE METAL SONG AND ANIME IF A BAND WAS SINGING IN FRONT OF ME I WILL KILL THEM I REALLY HATE THEM I WISH THEY NEVER EXISTED PFF EMO BOYS SINGING AND WHAT AFTER PIG TOO WILL SING WHILE FARTING OH AND I HATE THE HATERS OF J.B /P.S A FLYING KISS FOR YOU
3
Chuck Norris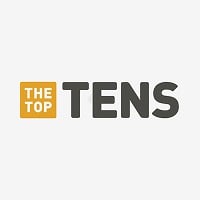 Carlos Ray "Chuck" Norris is an American martial artist, actor, film producer and screenwriter. He was born in March 10, 1940, in Ryan, OK. He is famous for mostly starring in western and action movies.
Chuck Norris Can Hit A Girl, he will be Justin time for the punishment! - DapperPickle
I don't think a man like Chuck Norris would ever like Justin Bieber.
Yeah right he is 74 years old and still has a job he still hates him
He's CHUCK damn NORRIS!
4
Adolf Hitler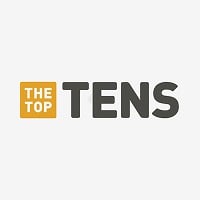 Adolf Hitler was a German politician who was the leader of the Nazi Party, Chancellor of Germany from 1933 to 1945, and Führer of Nazi Germany from 1934 to 1945. As dictator of Nazi Germany, he initiated World War II in Europe with the invasion of Poland in September 1939 and was a central figure of ...read more.
Yeah Adolf will gas his ass
I wish Justin traveled back in time and Hitler killed therefore is songs will never exist and heaps of people are happier.
I'm sure even Hitler sings better than Justin
Justin Bieber stole too many No.1s from Hitler, how could Hitler likes him?
V 3 Comments
5
Rockers
I am a rocker :) justin bieber can fall in a well! He sings like a girl. I had a dream a few nights ago that justin bieber was running around (being all dumb or whatever) then Slash appeared out of no where and whacked him over the head with his guitar! LOL!
Every song he comes out with are a disgrace to musicians everywhere b/c he is so girly... That includes people like me who really like rock and metal and also play that king of music. His voice is the main thing that ticks me off b/c it's so girly!
Forever an enemy of Justin Bieber! - joshsanz
Yep,I love rock and hate him. - SamuiNeko
V 3 Comments
6 Evil Dictators
7 Karate Masters
8
WWE Wrestlers
CM Punk, cena, Orton, Batista, other superstars, even divas. Trish straits, lita, eve, Melina, miss Elizabeth, Paige, AJ and others
V 1 Comment
9
Vegeta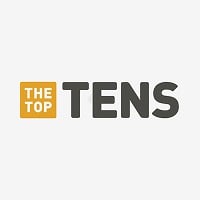 Vegeta is an anime fictional character from the anime series, Dragon Ball Z, created by Akira Toriyama.
I think vegeta hate Justin more than Frieza
Vegeta doesn't like being irritated! - HeavyDonkeyKong
10
Smart People
Yeah! Epic! Justin Bieber sucks.
Justin Beiber is One Direction for stupid girls. (Not that 1D is any good either)
Does that means that 99.9% of the users are smart people? Thanks! - SamuiNeko
I am this, 1, 10, and 20. I hate him a LOT. - IcetailofWishClan
V 7 Comments
The Contenders
11
Positronwildhawk of TheTopTens
I hate Justin Bieber too I personally love Queen The Beatles or any death metal band
Yeah, I hate Justin too... and that is coming from a My Chemical Romance, Slayer, Slipknot and BVB fan
PositronWildhawk I hate Justin Bieber any body join me if you hate JB
He has a good heart.
V 2 Comments
12
Sane People
It dose not matter if you are sane or not, you should still have enough sense to HATE Justin Beiber! That name make me want to throw up.
I don't know why I laughed when I read this list. I guess it's because I hate him, too. - RockFashionista
13
Britgirl of TheTopTens
Did you copy PositronWildhawk or is it the other way round?
Or did you agree with him? - funnyuser
I think Britgirl hates Justin Bieber more than PostitronWildhawk. He is more of a nicki minaj hater - PatrickStar
14 Beatles Fans
15
Gangsters
Yup. I am a rap listener and no one hates this douche more than me
No one hates Justin Bieber more than them. - joshsanz
Serves mr. Beeper right
JB is a douchebag hanging around with some n! Gas as his body guards
V 1 Comment
16
Filipinos
YES YES YES I am in the Philippines right now he is so stupid I always forget who wrote the song so I start singing along because I always think that he is Taylor Swift until he starts going BABY BABY BABY I am so glad that in my school in America there are so many Beaver haters. Actually, not Beaver. BOOBER. - Pikachulover1
I am a Filipino. I hate Justin Bieber and I have added him to some of the lists that are not related to music. I did it like 6 times. I am one of those people who add him to the "worst" lists.
I am also a Filipino and I hate Justin Bieber.
I AM A FILIPINO AND I ALSO HATE JUSTIN BIEBER. - waraypiso
V 2 Comments
17
Jackie Chan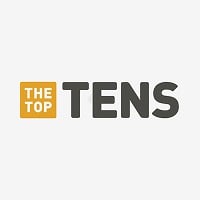 Jackie Chan is amazing! Justin Beiber is not. He sucks like crap and he sounds like a girl! Usher and Justin Timberlake are stupid for fighting to see who gets to be the boss of him. Justin Beiber should never have been born. Oh, and Jackie Chan, even though you did a movie with Jayden Smith and he's a friend of Justin Beiber, please seriously maim him with you're skills. Nobody has to know.
18
Canadians
Canadians are good but every country has their bad apple (in this case Justin Beaver) - FrankP
V 2 Comments
19
TopTenners
A-hee! They all love me a-hee! - Justina_Bieberina
They hate him, and yet they love putting him in their lists because he's easy Votebait. If you stop talking about him he'd fade into obscurity, but you won't let him die.
I hate Justin Bieber so much! - MLPFan
I'd love to beat him up. - TwilightKitsune
V 4 Comments
20
Justin's Mom
Justin's mom is a bully she stupid his mom ugly
V 3 Comments
PSearch List
Recommended Lists
Related Lists

Top Ten Characters or People You'd Like Justin Bieber to Have a Fight With
Top Ten People On TheTopTens Who Should Like Justin Bieber

Top 10 Anime Characters Who Could Sing Better Than Justin Beiber
Top Ten Reasons for People to Keep Making Lists About Justin Bieber
List Stats
600 votes
185 listings
7 years, 22 days old

Top Remixes
1. Positronwildhawk of TheTopTens
2. Britgirl of TheTopTens
3. Sane People
PositronWildhawk
1. People Who Love Real Music
2. Metal / Rock Band Members
3. Chuck Norris
mdb517
Posts
Error Reporting
See a factual error in these listings? Report it
here
.