Top Ten People Who Have Changed Our World for the Worse
The Top Ten
1
Adolf Hitler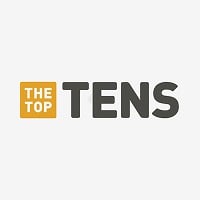 Adolf Hitler was an Austrian politician who was the leader of the Nazi Party, Chancellor of Germany from 1933 to 1945, and Führer of Nazi Germany from 1934 to 1945. As dictator of Nazi Germany, he initiated World War II in Europe with the invasion of Poland in September 1939 and was a central figure ...read more.
If you think what Hitler did is no longer important, I am shocked and appalled at what kind of education/brainwashing you must be getting.
Wow...I'm actually quite surprised that Justin Bieber isn't topping this list...
I'm aryan, so I kinda don't hate him as much as others do.
I learnt about WW2 and I hated it because my great great great great grandad was a post man and had to ride across to the fighters and a German fighter shot him 😢
V 7 Comments
2
Osama Bin Laden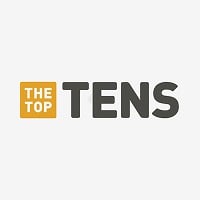 Osama bin Mohammed bin Awad bin Laden was the founder of al-Qaeda, the organization that claimed responsibility for the September 11 attacks on the United States, along with numerous other mass-casualty attacks against civilian and military targets worldwide.
He caused 9/11 and magnified Middle Eastern tensions and US - Afghanistan tensions greatly. He has most negatively affected today's world. - Songsta41
But the world changed that day. The world learned a valuable lesson. AIRPORT SECURITY - AnonymousChick
He basically shaped the twenty-first century, and not for the better.
He is evil. Not as bad as Hitler but still evil. He is a disgusting excuse for a human.
V 2 Comments
3
Mao Zedong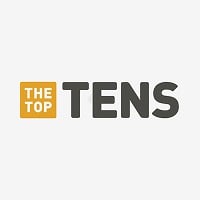 Mao Zedong, also transliterated as Mao Tse-tung and commonly referred to as Chairman Mao, was a Chinese communist revolutionary and founding father of the People's Republic of China, which he governed as Chairman of the Communist Party of China from its establishment in 1949, until his death in 1976. ...read more.
This guy was just stupid, killed people as one could kill cows to feed himself. Not really wanting people to live bad, less nor anything, just didn't fed them because... you know... he was dumb
4
Joseph Stalin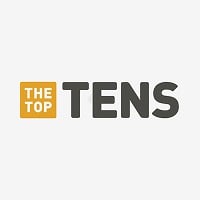 Joseph Vissarionovich Stalin was a Georgian dictator, and was the leader of the Soviet Union from the mid-1920s until his death in 1953. Holding the post of the General Secretary of the Central Committee of the Communist Party of the Soviet Union, he was effectively the dictator of the state.
We know how many people Hitler killed because he kept detailed documents. Stalin didn't keeps documents. He erased people from existence. We don't know how many people he killed, because he made sure no evidence of his political opponents and all remotely connected to them were erased.
We're still trying to figure out just how many millions of people this man killed, starved, imprisoned or worked to death. - BobG
Far worse than Hitler but still not demonized by Hollywood so who cares.
He industrialized USSR and maked Sovyet a world power - CerealGuy
V 1 Comment
5
Idi Amin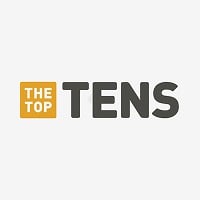 Idi Amin Dada was the third President of Uganda, ruling from 1971 to 1979. Amin joined the British colonial regiment the King's African Rifles in 1946, serving in Kenya and Uganda.
He didn't have that much of an effect outside of his home country of Uganda, although I'll hand it to him that he is a jackass.
But he is the Lord of the Beast and Lord of the Sea and has a will to win a lottery :P - CerealGuy
6
Pol Pot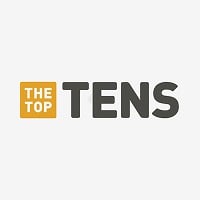 Pol Pot, born Saloth Sar, was a Cambodian revolutionary who led the Khmer Rouge from 1963 until 1997. From 1963 to 1981, he served as the General Secretary of the Communist Party of Kampuchea.
7
Donald Trump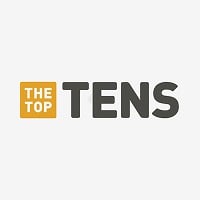 Donald John Trump (born June 14, 1946) is an American businessman, television personality, politician, and the 45th President of the United States. Born and raised in Queens, New York City, Trump received an economics degree from the Wharton School of the University of Pennsylvania in 1968. In 1971, ...read more.
The new Hitler! If this man becomes president he will starting a third world war for sure. He's gonna destroy Europe and the United States with his irrational ideas. I hope you Americans ( I'm from Europe ) will realize how crazy this person really is. This man is dangerous if we don't look out.
Back at it again with the Hitler comparisons. Thanks for giving me my daily doses of Hitler. There's not a day that goes by without me hearing his name. - DylannRoof
Donald trump is beast man
Bad news: he became president. - Dragontree102
awful
V 3 Comments
8
Lee Harvey Oswald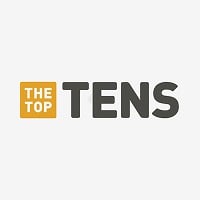 V 1 Comment
9
Michael Vick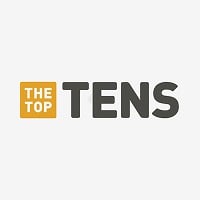 Michael Dwayne Vick is an American football quarterback who is a free agent. He has previously played for the Atlanta Falcons, Philadelphia Eagles, New York Jets and Pittsburgh Steelers.
10
Aleister Crowley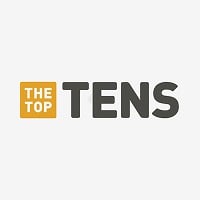 THAT MAN IS CRAZY.
The Newcomers
? Isnilon Hapilon
? Hideki Tojo
The Contenders
11
James Earl Ray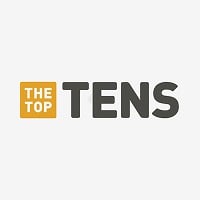 12
Hillary Clinton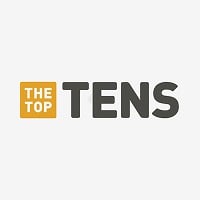 Hillary Diane Rodham Clinton is an American politician and a candidate for the Democratic presidential nomination in the 2016 election.
She's worse than trump
She is an idiot
13
George W. Bush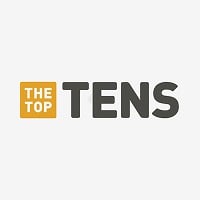 George Walker Bush is an American politician who served as the 43rd President of the United States from 2001 to 2009 and 46th Governor of Texas from 1995 to 2000. The eldest son of Barbara and George H. W.
He almost kill America now Obama has to deal with his problems.
He is the man who made a war for nothing
Another war criminals that should be in Gitmo. Water boarding is too good for him.
V 1 Comment
14
Jesus Christ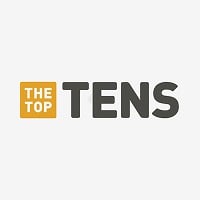 Jesus Christ was born in Bethlehem, Palestine. He was born to Mary, as the bible says "she was found with child of the Holy Ghost" (Matthew 1:18). He was both man and God (John 20:28). According to the bible He is God alone (Deuteronomy 6:4). ...read more.
Jesus would never make the world worse, but there are people who use his name for political gain that would.
Who puts the greatest man to ever live on this list? He gave us the gift of salvation and he loves us all! He even gave us freedom!
People who are mentally unstable (yes, even only a little.) think this make-believe person is a panacea. Wars, bigotries, and many other maladies of the modern word are a direct result of this "character." Unfortunately, there are many characters in this tragic play. Yet, all the victims are real.
This is crazy! - Neonco31
V 5 Comments
15 Mike Pence
16
John Wilkes Booth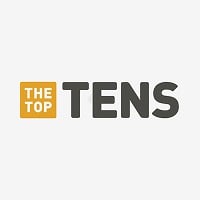 John Wilkes Booth was an American stage actor who assassinated President Abraham Lincoln at Ford's Theatre in Washington, D.C.
17
Kim Jong-un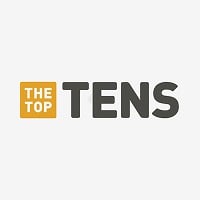 Kim Jong-un is the Chairman of the Workers' Party of Korea and supreme leader of the Democratic People's Republic of Korea, commonly referred to as North Korea.
I LOVE HER MUSTACHE 'CAUSE IT HAS SO MUCH MUSCLE!
18
Vladimir Putin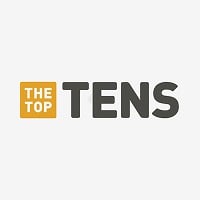 Vladimir Vladimirovich Putin has been the President of Russia since 7 May 2012, succeeding Dmitry Medvedev.
19 The Rothschilds
20
Vlad Tepes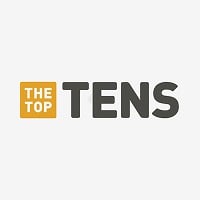 Vlad III (Known as "Vlad the Impaler" or "Vlad Dracula", born 1431) was the ruler of Wallachia a total of three times before his death in 1476/7. He is most famous for his reputation as a dictator and his gruesome torture methods and executions, in which he has served as an inspiration for Count Dracula ...read more.
V 1 Comment
PSearch List
Recommended Lists
Related Lists

Top Ten People That Have Changed Our World for the Good

Top 10 People that Changed the Middle East for the Worse
Top Ten Things to Say When Using the Phrase "There's Two Types of People In the World..."

Top 10 Most Annoying Kinds of People In the World
List StatsUpdated 20 Aug 2017
200 votes
99 listings
2 years, 117 days old

Top Remixes (6)

1. Osama Bin Laden
2. Adolf Hitler
3. Michael Vick
cosmo

1. Osama Bin Laden
2. Adolf Hitler
3. Lee Harvey Oswald
htoutlaws2012

1. Adolf Hitler
2. Osama Bin Laden
3. Mao Zedong
nintendofan126
View All 6
Posts
Error Reporting
See a factual error in these listings? Report it
here
.