Top 10 People Who Shouldn't Play Certain Historical or Religious Figures
445956
The people who would be oh so unfitting for these roles, even in parody movies! (Note: These people don't need to be alive right now, but they must have been alive after these historical events happened.)
The Top Ten
1
Stephen Hawking as God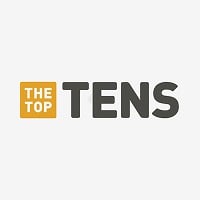 Stephen William Hawking (January 8, 1942 - March 14, 2018) was an English theoretical physicist, cosmologist, author and Director of Research at the Centre for Theoretical Cosmology within the University of Cambridge.
He was the only one I knew from this list.
As a christian, I approve of this message. - namesnipe
One of the greatest atheists of all time (definitely inspired someone like me). Why would he play something he doesn't even believe in?!?! - PhoenixAura81
Let's take one of the most famous atheists ever and have him play God. Great idea! - 445956
The description says that as long as the person was alive after the event, it qualifies, even if they are dead now. - 445956
V 4 Comments
2
Victor Garber as Adolf Hitler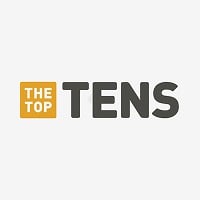 Victor Joseph Garber is a Canadian film, stage and television actor and singer. He is known for playing Jesus in Godspell, John Wilkes Booth in Assassins, Jack Bristow in the television series Alias, Max in Lend Me a Tenor, Thomas Andrews in James Cameron's Titanic, and Ken Taylor, Canadian Ambassador ...read more.
Anyone with no brain would want to cast Victor Garber as Hitler, because a Jewish gay man playing Hitler totally makes sense, right? - 445956
It's Acting. The actor doesn't need to have Any resemblance or similarities to the personality, values or lifestyle of the character. A Jewish, gay man may be able to enact the best possible portrayal of Hitler - especially if he's a talented and capable professional. - Billyv
3
Richard Spencer as Martin Luther King Jr.
An alt-rightist playing his worst nightmare. - 445956
That would be both ironic AND absolutely terrible. - PhoenixAura81
The irony is right there.A white supremacist and leader of the alt right playing the role of the leader of the civil rights movement and the man who gave people of colour equal rights as whites.-DarkBoi-X
4
Mel Gibson as Oskar Schindler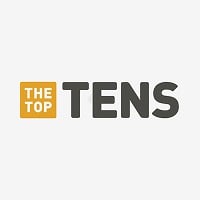 Mel Colmcille Gerard Gibson AO is an American actor and filmmaker. He is best known for his action hero roles, namely his breakout role as Max Rockatansky in the first three films in the Mad Max post-apocalyptic action series, and as Martin Riggs in the Lethal Weapon buddy cop film series.
Liam Neeson, who played Schindler on the big screen, may not be Jewish, but he sure isn't a crazy anti-semite like Gibson, which would make sense why an anti-semite shouldn't play a man who saved several Jews from Hitler. - 445956
5
Bernie Sanders as Andrew Jackson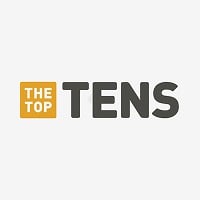 Bernard "Bernie" Sanders is an independent American Senator from Vermont and was a candidate for the Democratic nomination for President of the United States in the 2016 election.
Probably one of the biggest male feminists in politics wouldn't want to play our most racist president. (Yes, Jackson was more racist than Trump.) - 445956
6
Harvey Fierstein as Heinrich Himmler
Imagine a parody movie about Nazi Germany with people like Victor Garber as Hitler and Harvey Fierstein as Himmler? It would be a parody movie as Victor and Harvey are both gay jews! - 445956
7
Brandon Flynn as Josef Mengele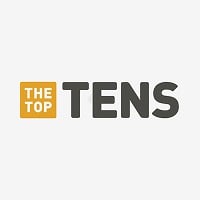 This young Jewish gay actor would totally work out as a Nazi who did experiments on jews, and also hated gays, right? But now I think I will stop putting gay jews here for playing Nazis. - 445956
8
Connor Franta as Naphtali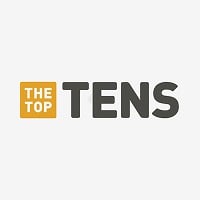 Because let's just have a cute YouTuber play one of Jacob's sons, amirite? - 445956
9
Chadwick Boseman as Joseph Stalin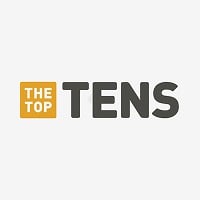 He looks a lot like Stalin though! - Cyri
I couldn't find any lists of anti-communist celebrities, so I took someone completely unfitting for the role of Stalin. - 445956
10
Dave Goelz as Confucius
You know what we need more of? White puppeteers playing Asian philosophers! - 445956
The Contenders
11
Donald Trump as Barack Obama
Oh my god this is PERFECT. This movie needs to be made RIGHT NOW. - GlassweighanCountess
I'm laughing so hard! "Yes we can make America great again! " Haha!
Shut up and take my money!
12
Adam Sandler as Adolf Hitler
It doesn't help that Sandler is also Jewish.
13
Peter Dinklage as Abraham Lincoln
Because let's make the midget play one of the tallest presidents ever.
14
Bill Cosby as Jack the Ripper
I want to see this. - Cyri
No it's a great decision lmao
~ AlphaQ
15
Hillary Clinton as Elizabeth Báthory
Elizabeth Bathory:...
Elizabeth Bathory: Come on guys, I'm not THAT bad. Cut me some slack, please. - GlassweighanCountess
16 Donald Trump as Mahatma Gahndi
17
Donald Trump as Martin Luther King Jr.
"Make America Great Again" was Bill Clinton's official campaign slogan-m Trump stole it from him.
I have a dream that we can make America whi- I mean great again!
18 Lil Wayne as Martin Luther King Jr.
19
Seth MacFarlane as Walt Disney
The creator of Family Guy as the creator of many kids movies? I'd love to see how this turns out - KingSlayer93316
20
Nicki Minaj as Jesus
I made an unholy monstrosity! - Cyri
21 Neil Patrick Harris as a Klansman
22 Kevin Spacey as Chris Hansen
23
Jim Caviezel as Maximilian Kolbe
I actually made a mistake when I made this suggestion. I misread what the list was about. I didn't see the 'n't' after "should.' - clusium
24
Keemstar as Harvey Weinstein
Haha, this is something I would pay to see - KingSlayer93316
25
Rob Halford as Josef Mengele
Halford isn't Jewish, but Mengele hated homosexuals - NightmareCinema
26 Barack Obama as Donald Trump
27 Nicki Minaj as Māyā Angelou
28
6ix9ine as George Washington
The unholy child of Skittles and the worst of modern hip-hop leading the American Revolution... - Cyri
29 Riley Dennis as Adolf Hitler
30 David Duke as Jesus Christ
31 Chanty Binx as Karl Marx
32 Nicki Minaj as Maya Angelou
33 Lil Xan as Mozart
34 RiceGum as Hayao Miyazaki
35 Barack Obama as Jesus
36 Donald Trump as Hillary Clinton
37 Michael Bay as Steven Spielberg
38 Roy Moore as Abraham Lincoln
39 Fred Phelps as Jesus
40 Rob Schneider as Stan Lee
41 Honey G as Osama Bin Laden
42 Woahvicky as Mother Mary
BAdd New Item
Related Lists

Top 10 People and Characters You Would Like to Beat Up in Grand Theft Auto (Excluding Rock Musicians and Historical Figures)

Greatest Religious Figures of All Time

Top 10 Hottest Male Religious Figures

Top 10 Nationalities of Religious Figures

Most Controversial Religious Figures
List Stats
42 listings
1 year, 85 days old

Top Remixes
1. Victor Garber as Adolf Hitler
2. Stephen Hawking as God
3. Richard Spencer as Martin Luther King Jr.

445956
Error Reporting
See a factual error in these listings? Report it
here
.