Greatest Artists of All Time
This is a list the greatest visual artists encompassing painters, sculptors, printmakers and installation artists. While art critics may believe themselves to be objective, I believe appreciation of art is very subjective and I expect that as the list develops artists unknown in Europe or USA but popular in other regions may move high in the list.

The Top Ten

1 Leonardo Da Vinci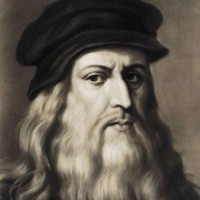 Leonardo di ser Piero da Vinci (April 15, 1452 - May 2, 1519) more commonly Leonardo da Vinci or simply Leonardo, was an Italian polymath whose areas of interest included invention, painting, sculpting, architecture, science, music, mathematics, engineering, literature, anatomy, geology, astronomy, botany, writing, history, poetry, and cartography.
He showed me me the way art can show your feelings. As Leonardo said "Art is never finished, only abandoned. " Always try and do your best and you will succeed. SO, express your feelings through art. Be heard. You were born to draw.
Definitely the greatest all-around "Renaissance Man", but since his visual artwork was just one facet of his genius I plumped for the greatest master of masterpieces, Michelangelo.
Arguably should be top as he has influenced art, religion, medicine and science - maybe aviation as well. Not bad for his time!
2
Michelangelo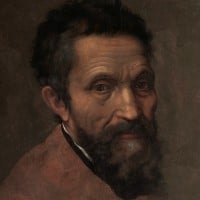 Michelangelo di Lodovico Buonarroti Simoni (6 March 1475 – 18 February 1564) was an Italian sculptor, painter, architect, and poet of the High Renaissance who exerted an unparalleled influence on the development of Western art.

Considered to be the greatest living artist during his lifetime, he has since also been described as one of the greatest artists of all time. Despite making few forays... read more
Michelangelo's Pieta is the most astonishing work I've had the pleasure to see in person.
The amazing frescos in the Sistine Chapel and his 'David' sculpture have been an inspiration to artists ever since.
Ok the Vatican, sistine chapel, the David, and Moses. This was hard for me DaVinci was a very close second Mona Lisa and The Last Supper.
3
Claude Monet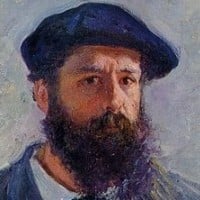 Oscar-Claude Monet was a founder of French Impressionist painting, and the most consistent and prolific practitioner of the movement's philosophy of expressing one's perceptions before nature, especially as applied to plein-air landscape painting.
His landscape paintings are very beautiful to look at. And he was also very good at blending the colors to paint the landscapes.
The feelings are seen occupying the atmosphere around the person who sets his eyes upon his beauty pieces..
He was a total art rebel because he was one of the first impressionists!
4
Vincent van Gogh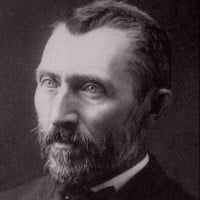 Vincent Willem van Gogh (30 March 1853 – 29 July 1890) was a Dutch Post-Impressionist painter who is among the most famous and influential figures in the history of Western art.

In just over a decade he created about 2,100 artworks, including around 860 oil paintings, most of them in the last two years of his life. They include landscapes, still lifes, portraits and self-portraits, and are... read more
Starry, starry night, paint your palette blue and grey; look out on a summer's day with eyes that know the darkness in my soul...
No Vincent van Gogh? Are you kidding me? Maybe not the greatest, but why is he not on here?
He was a charm...epitome of charm when he let his hands touch paint and draw mystic surreal frozen lives
5
Rembrandt van Rijn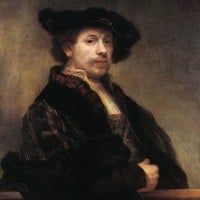 Rembrandt Harmenszoon van Rijn (15 July 1606 – 4 October 1669) was a Dutch draughtsman, painter, and printmaker. A prolific and versatile master across three media, he is generally considered one of the greatest visual artists in the history of art and the most important in Dutch art history.
I like 'realistic' art. I can't think of any other artist who is more able to make a painting so realistic, but they are not like photographs as they covey the character of the people as well as the scene.
I wanted to touch his paintings in the Amsterdam Museum. Even so close I just could not believe the cloths were not real!
6
Pablo Picasso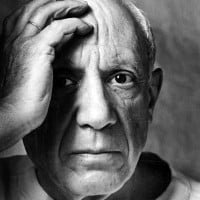 Pablo Ruiz y Picasso, (25 October 1881 – 8 April 1973) also known as Pablo Picasso, was a Spanish painter, sculptor, printmaker, ceramicist, stage designer, poet and playwright who spent most of his adult life in France. ...read more.
His work does not appeal to everyone, yet his skills were indisputable. He was informed by African art and brought it to Europe.
7
Raphael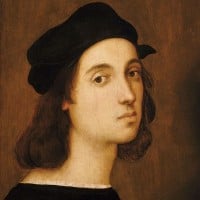 Raffaello Sanzio da Urbino (April 6 or March 28, 1483 – April 6, 1520), known as Raphael, was an Italian painter and architect of the High Renaissance. His work is admired for its clarity of form, ease of composition, and visual achievement of the Neoplatonic ideal of human grandeur. Together with ...read more.
One of the best Renaissance artists. He painted works such as the School of Athens, showing harmony, light sources, symmetry, and linear perspective.
Contemporary of the Vinci and much of his work quite similar but more detailed
8
Henri de Toulouse-Lautrec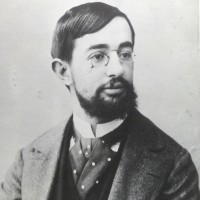 Henri Marie Raymond de Toulouse-Lautrec-Monfa (24 November 1864 – 9 September 1901), also known as Henri de Toulouse-Lautrec was a French painter, printmaker, draughtsman and illustrator whose immersion in the colourful and theatrical life of Paris in the late 19th century allowed him to produce a collection of enticing, elegant and provocative images of the modern, sometimes decadent, life of those times.
Toulouse-Lautrec is among the best-known painters of the Post-Impressionist period, with Cézanne, Van Gogh and Gauguin. ...read more.
Great post impressionist. His cafe scenes create an atmosphere that makes you feel you were there.
9
Tupac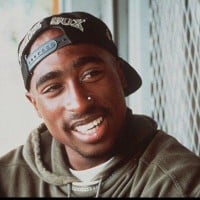 Tupac Amaru Shakur, also known as 2Pac, was an American rapper and actor born on June 16, 1971 in East Harlem, New York. Tupac sold over 75 million records worldwide and has been referred to in multiple major publications such as Rolling Stone as one of the greatest music artists of all time. 2Pac was assassinated on September 1996 at the age of 25. ...read more.
10
John Singer Sargent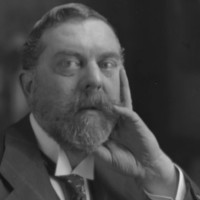 The Contenders
11
Salvador Dali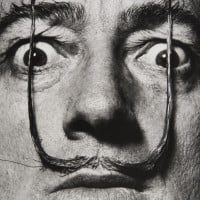 Salvador Domingo Felipe Jacinto Dalí i Domènech, Marqués de Dalí de Púbol (11 May 1904 – 23 January 1989), known as Salvador Dalí, was a prominent Spanish surrealist painter born in Figueres, Catalonia, Spain.
The world of art just wouldn't be the same without him!
12
William Blake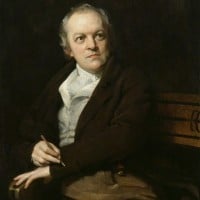 William Blake (28 November 1757 – 12 August 1827) was an English poet, painter, and printmaker. Largely unrecognised during his lifetime, Blake is now considered a seminal figure in the history of the poetry and visual arts of the Romantic Age.
Guy had to be a bit crazy - produced some pretty scary stuff but it was good.
13
Three 6 Mafia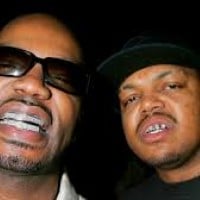 Three 6 Mafia is an American hip hop group from Memphis, Tennessee, signed to Columbia Records. The group was formed by DJ Paul, Lord Infamous, and Juicy J in 1991 and was at first known as Triple 6 Mafia.
14
Bone Thugs-N-Harmony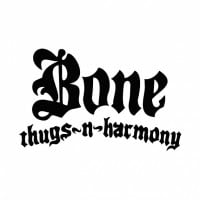 Bone Thugs-N-Harmony is an American hip hop group from Cleveland, Ohio. It consists of rappers Bizzy Bone, Wish Bone, Layzie Bone, Krayzie Bone and Flesh-N-Bone.
15 Frits Thaulow
16
Wu-Tang Clan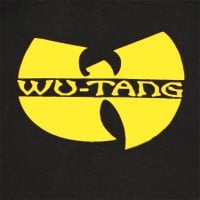 The Wu-Tang Clan is an American hip hop group from New York City, originally composed of East Coast rappers RZA, GZA, Method Man, Raekwon, Ghostface Killah, Inspectah Deck, U-God, Masta Killa, Ol' Dirty Bastard and Cappadonna.
17
Chinwe Chukwuogo-Roy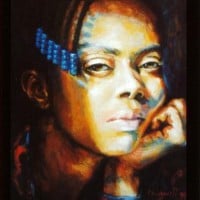 Exponent of bright colour and strong images. A pioneer of several printmaking techniques who pushed the boundaries of artistic styles. I believe her to be the greatest African artist and one of the most influential in modern Western art.
An artist who has influenced so many others as printmaker, painter and person.
Wonderful woman whose powerful thoughts are displayed in her vibrant works.
18
Johannes Vermeer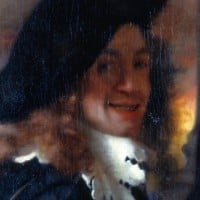 Johannes, Jan or Johan Vermeer (1632 – December 1675) was a Dutch painter who specialized in domestic interior scenes of middle-class life. ...read more.
19
Redman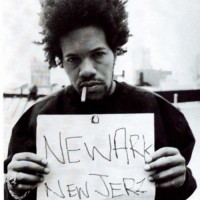 Reginald "Reggie" Noble, better known by his stage name Redman, is an American rapper, DJ, record producer, and actor.
20
Tawaraya Sōtatsu
Outstanding Japanese artist of the Edo period. He also pioneered the Rimpa school that influenced artist for many years.
21 Andrew Salgado
22
Bob Ross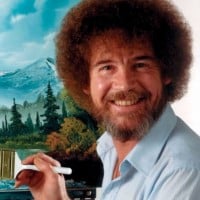 Robert Norman Ross (October 29, 1942 – July 4, 1995) was an American painter, art instructor, and television host. He was the creator and host of The Joy of Painting, an instructional television program that aired from 1983 to 1994 on PBS in the United States, and also aired in Canada, Latin America, ...read more.
I used to watch his show and paint pictures. He inspired me to take up painting.
I'm keep randomly looking at lists id think there'd be a Bob ross.

Just paint Happy little trees
23
AZ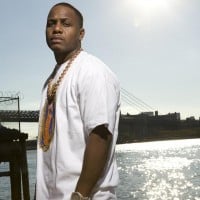 Anthony Cruz, better known by his stage name AZ, is an American rapper born in Brooklyn, New York. He is known for being a longtime and frequent music partner of Nas, and also a member of hip-hop group The Firm alongside Nas, Foxy Brown, Cormega and Nature.
24
Pierre-Auguste Renoir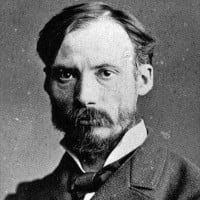 Pierre-Auguste Renoir, commonly known as Auguste Renoir (25 February 1841 – 3 December 1919), was a French artist who was a leading painter in the development of the Impressionist style.
25
Edvard Munch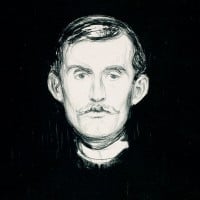 Edvard Munch (12 December 1863 – 23 January 1944) was a Norwegian painter and printmaker whose intensely evocative treatment of psychological themes built upon some of the main tenets of late 19th-century Symbolism and greatly influenced German Expressionism in the early 20th century.
His painting "The Scream" is one of these paintings that everyone has heard of but many people don't even know whose work was it!
PSearch List