Top 10 Greatest Black People of All Time
This is about the most amazing, great and inspirational black people

The Top Ten

1 Martin Luther King Jr.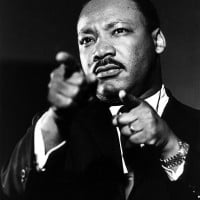 Martin Luther King Jr. (born Michael King Jr.; January 15, 1929 – April 4, 1968) was an African American minister and activist who became the most visible spokesperson and leader in the civil rights movement from 1955 until his assassination in 1968. King is best known for advancing civil rights through ...read more.
My vote goes for MLK. Here's my review of the Top Ten. (As of June 29, 2016. (6:52 PM)
1. Lock for Yes. (MLK)
2. Lock for Yes. (Nelson Mandela)
3. Lock for Yes. (Malcom X)
4. Lock for Yes. (Muhammad Ali)
5. Lock for Yes. (Michael Jackson)
6. Lock for Yes. (Rosa Parks)
7. Unlocked. He's Brazillian...but it doesn't say African American People so..Yes. (Pele)
8. Yes. (Aretha Franklin)
9. Unlocked. No. He's the worst President of all-time and an embarrassment to not just black culture but to the whole world. (Barack Obama)
10. Unlocked. Well he is a great actor and all but #10? (Morgan Freeman)
I would've liked to see more of Thurgood Marshall or George Washington Carver in the Top Ten, but this list is good.
One of my favorite human beings. His dream and his ability to see passed hatred and see the good in all humanity, fight for it and be willing to die for it!
Perhaps not the greatest in the world, but certainly one of the most recognizable figures in American history.
2
Nelson Mandela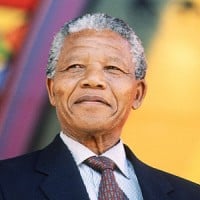 Nelson Rolihlahla Mandela (18 July 1918 – 5 December 2013) was a South African anti-apartheid activist who served as the first president of South Africa from 1994 to 1999. He was the country's first black head of state and the first elected in a fully representative democratic election. His government ...read more.
3
Dwayne Johnson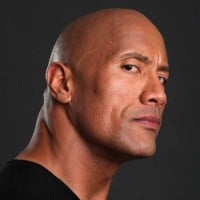 Dwayne Douglas Johnson, also known by his ring name The Rock, is an American and Canadian actor, producer and semi-retired professional wrestler, signed with WWE.
4
Aretha Franklin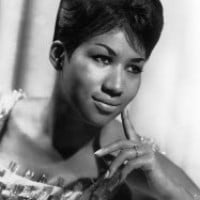 Aretha Louise Franklin (March 25, 1942 - August 16, 2018) was an American singer, songwriter and pianist. She began her career as a child singing gospel at New Bethel Baptist Church in Detroit, Michigan, where her father, C. L. Franklin, was minister. ...read more.
5
Malcolm X
Malcolm X, born Malcolm Little and also known as el-Hajj Malik el-Shabazz, was an American Muslim minister and human rights activist.
I love this man so much. Don't believe what the textbooks and media says about him. They want you to believe he was a pro violent racist. Nothing can be further from the truth. Watch his speeches and interviews then read his autography. It is easy to see why he was the greatest black man He wasn't for violence. He was for self defense. He was dedicated to the truth even if it would cost him his life. He was extremely smart and intelligent and an excellent orator who could talk circles around his opponents. He loved black people and wanted them to know their true history and worth. Malcom X was ahead of his time. Everything he spoke about still happens today
He should be way lower on this list because he believed in the devil.
"I want you to watch and see if I'm not right in what I say: that the white man in his press,
is going to identify me with "hate." He will make use of me dead, as he has made use of
me alive, as a convenient symbol of "hatred"—and that will help him to escape facing the
truth." — The Autobiography of Malcolm X
6
Muhammad Ali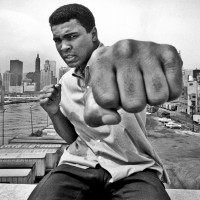 Muhammad Ali, born Cassius Marcellus Clay Jr. (January 17, 1942 – June 3, 2016) was an American professional boxer, activist, entertainer, poet, and philanthropist. Nicknamed The Greatest, he is widely regarded as one of the most significant and celebrated sporting figures of the 20th century, and is frequently ranked as the best heavyweight boxer and greatest athlete of the century.
7
Pele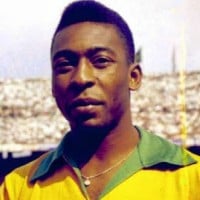 Edson Arantes do Nascimento, known as "Pelé", was a Brazilian professional footballer who played as a forward. In 1999 he was named Athlete of the Century by the International Olympic Committee and was included in the Time list of the 100 most important people of the 20th century. In 2000, Pelé was voted World Player of the Century by the International Federation of Football History & Statistics (IFFHS), and was one of the two joint winners of the FIFA Player of the Century.
God soccer player
8
Morgan Freeman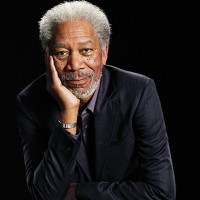 Morgan Freeman (born June 1, 1937) is an American actor, director and narrator. He has appeared in a range of film genres portraying character roles and is particularly known for his distinctive deep voice. Freeman won an Academy Award in 2005 for Best Supporting Actor with Million Dollar Baby (2004), and he has received Oscar nominations for his performances in Street Smart (1987), Driving Miss Daisy, The Shawshank Redemption and Invictus.
The literal voice of God
9
Michael Jackson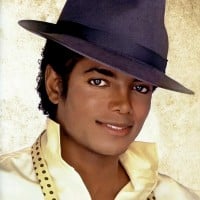 Michael Jackson (Michael Joseph Jackson; August 29, 1958 – June 25, 2009) was an American singer, dancer, and songwriter. He passed away from cardiac arrest caused by a propofol and benzodiazepine overdose on June 25, 2009. He donated (at least) a remarkable 500,000,000 dollars to charity. Michael is also known as The King of Pop (a title given to him by Elizabeth Taylor) or under the initials MJ. Dubbed the King of Pop, he is regarded as one of the most significant cultural figures of the 20th century. ...read more.
To the ignorant people calling Michael Jackson a pedophile, he was proven innocent in his 2005 trial and a decade-long secret FBI investigation. Michael Jackson was a wonderful, kind, compassionate, smart black man loved around the world for his outstanding talent, skill, and contribution to music and humanitarian work. He donated over $5,000,000 to charity. He was also an adamant children's rights advocate who built Neverland just for children to experience their childhood, which he never had, and was going to build a hospital for children. All the people calling Michael Jackson a pedophile obviously don't know anything about him and just believe whatever nonsense the mainstream prints. They need to shut up before condemning an innocent man. Michael Jackson was too good for this world, and they destroyed him for it. A real mockingbird. Rest in peace, Michael Jackson.
Stop casting blame on this guy for things he obviously wouldn't do, it's one thing for the skin color thing, which was in his genes. But, although he liked children, not to a dangerous level, the so-called molesting would not be the Michael Jackson we know and love.
He didn't betray the black community, he had he skin disorder vitiligo, which results in white patches on the skin.The cause of vitiligo is unknown.
10
Louis Armstrong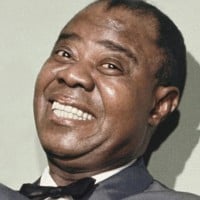 Louis Armstrong, nicknamed Satchmo or Pops, was an American trumpeter, composer and singer who was one of the most influential figures in jazz.
The Contenders
11
Rosa Parks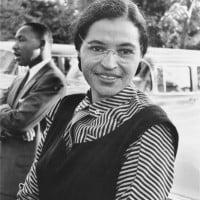 Rosa Louise McCauley Parks was an African American civil rights activist, whom the United States Congress called "the first lady of civil rights" and "the mother of the freedom movement".
12
Barack Obama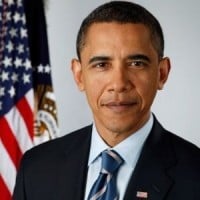 Barack Hussein Obama II (born August 4, 1961) is an American politician who served as the 44th president of the United States from 2009 to 2017. He was the first African-American president of the United States. A member of the Democratic Party, he previously served as a U.S. senator from Illinois from 2005 to 2008 and as an Illinois state senator from 1997 to 2004.
13
George Washington Carver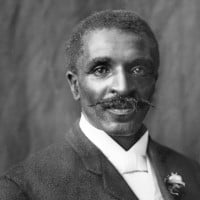 George Washington Carver, was an American botanist and inventor. The exact day and year of his birth are unknown; he was born into slavery in Missouri, either in 1861, or January 1864.
14
Frederick Douglass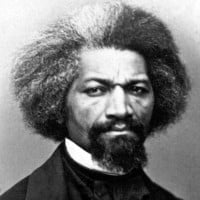 Frederick Douglass was an African-American social reformer, abolitionist, orator, writer, and statesman.
15
Oprah Winfrey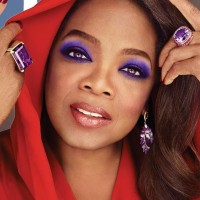 Oprah Gail Winfrey is an American media proprietor, talk show host, actress, producer, and philanthropist.
16
Condoleezza Rice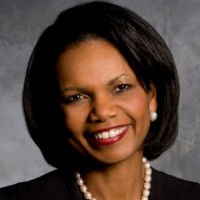 Former Secretary of State, and National Security Adviser for the Untied States, attended University of Notre Dame and was Provost of Stanford University.
On the board of Directors of Chevron, Hewlett-Packard, Rand Corporation, and several more.
Named "Most Powerful Woman in the World" by Forbes Magazine for 2004 and 2005, and #2 in the world in 2006.
17
Booker T. Washington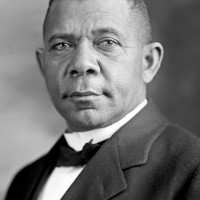 Booker Taliaferro Washington was an American educator, author, orator, and advisor to presidents of the United States. Between 1890 and 1915, Washington was the dominant leader in the African-American community.
18
Phil Lynott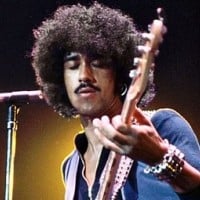 Philip Parris "Phil" Lynott was an Irish musician, singer and songwriter. His most commercially successful group was Thin Lizzy, of which he was a founding member, the principal songwriter, lead vocalist and bassist.
19
Ella Fitzgerald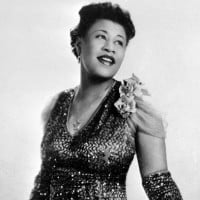 Ella Jane Fitzgerald was an American jazz singer often referred to as the First Lady of Song, Queen of Jazz and Lady Ella.
She is my all-time favourite female singer, regardless of colour or nationality.
20
Jackie Robinson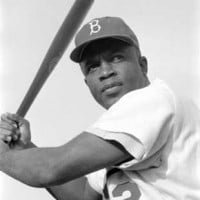 Jack Roosevelt Robinson was an American professional baseball player who became the first African American to play in Major League Baseball in the modern era.
One of my hometown heroes, Jackie Robinson was the first black Major League Baseball player, and has inspired thousands of black people to play sports.
21
Tupac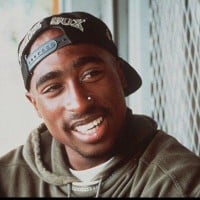 Tupac Amaru Shakur, also known as 2Pac, was an American rapper and actor born on June 16, 1971 in East Harlem, New York. Tupac sold over 75 million records worldwide and has been referred to in multiple major publications such as Rolling Stone as one of the greatest music artists of all time. 2Pac was assassinated on September 1996 at the age of 25. ...read more.
22
Thurgood Marshall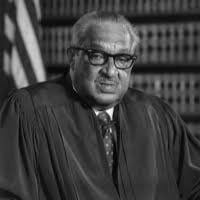 23
Draymond Green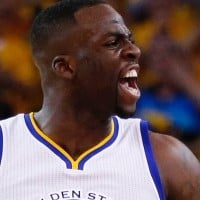 Draymond Jamal Green Sr. is an American professional basketball player for the Golden State Warriors of the National Basketball Association.
24
Harriet Tubman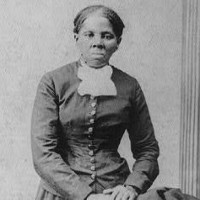 Harriet Tubman was an American abolitionist and political activist. Born into slavery, Tubman escaped and subsequently made some 13 missions to rescue approximately 70 enslaved people, including family and friends, using the network of antislavery activists and safe houses known as the Underground Railroad. ...read more.
25
Bill Cosby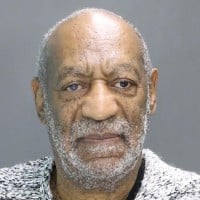 William Henry "Bill" Cosby, Jr., is an American stand-up comedian, actor, and author. He is most famous for his contribution to the TV show "The Cosby Show", of which he produced and starred in. His other works include "Fat Albert and the Cosby Kids", "Kids Say the Darndest Things", and "I Spy", among others. He has been accused by over 50 women of sexual assault. These charges include rape/date-rape, sexual battery, child sexual abuse, and sexual misconduct. He has denied all of these claims. Later, he was found guilty of aggravated indecent assault. The conviction was overturned by the Supreme Court of Pennsylvania in 2021.
PSearch List