Top 10 Most Disgusting Rapists in History
Rapists are some of the most disgusting people in history. They're absolutely creepy individuals. There are many infamous rapists in history! Here's some of the creepiest, nastiest, and downright awful rapists in history. Many rapists either are pedophiles, directed towards adults, etc. Regardless, rapists are extremely dangerous people!

The Top Ten

1 Ian Watkins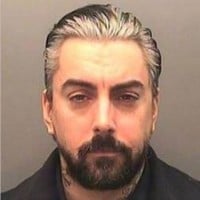 Ian Watkins is a Welsh singer and convicted sex offender, best known as the former vocalist for the rock band Lostprophets. He was convicted of sexually assaulting multiple young children and babies, and was sentenced to 29 years in prison.
Pretty much every single pedo and rapist in general, especially this guy, seriously needs to burn in hell. I heard Ian Watkins sexually assaulted underage girls as well. I also heard that he has child pornography as well. How disgusting.
He sexually assaulted a girl and had child pornography.
Can I vote for this whole list?
2
Dahvie Vanity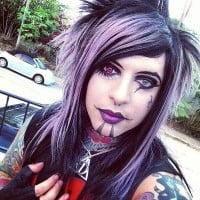 David Jesus Torres, better known by his stage name Dahvie Vanity, is an American singer-songwriter and rapper born on September 5, 1984, who is best known as one half of Crunkcore duo Blood on the Dance Floor and as the face and creative mind behind Industrial project Sinners are Winners. He is also known as Dahvie Insanity and Master of Death... read more
This dude is definitely a major pedophile and rapist!
3
Peter Scully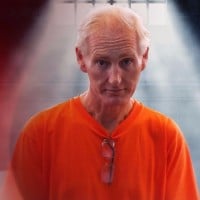 Peter Gerard Scully is an Australian sex offender who is serving a life sentence in the Philippines. He was convicted on one count of human trafficking and five counts of rape by sexual assault of underage girls in June 2018. In November 2022, he was convicted again and sentenced to an additional 129 years in prison.
He is too sick for even the devil to want him.
I'm surprised I had to add him to this list.
4
Martin Ney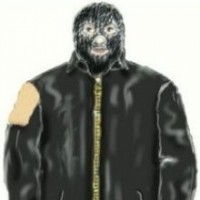 5 Richard Huckle
6
Jerry Sandusky
Gerald Arthur Sandusky is an American convicted serial rapist, child molester and retired college football coach. 'Sandusky held various coaching positions at Pennsylvania State University (more commonly known as simply Penn State) for THIRTY years, being highly regarded for his consistent ability to lead tough, top-ranking defensive squads (and especially for his proficiency at coaching the linebacker... read more
7 Oleg Kosarev
8
6IX9INE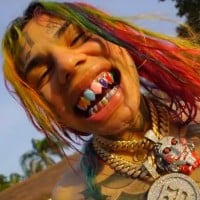 Daniel Hernandez, known by his stage name 6ix9ine, also known as Tekashi69 or simply Tekashi, is an American rapper. He is mostly known for his legal issues, particularly his sexual crimes.

In 2015, Hernandez pleaded guilty to a felony count of use of a child in a sexual performance. However, he denied having any sexual contact with the girl. On February 1, 2019, he pleaded guilty to charges... read more
9 Delroy Easton Grant
10
Roger Abdelmassih
Roger has sexually abused sedated patients as a physician. The total numbers are around 90 sexual asssaults!
The Contenders
11 Reynard Tambos Maruli Rua Sinaga
12
Sunil Rastogi
Sunil Rastogi is a serial rapist responsible for raping numerous girls
13 Kevin Coe
14
Harvey Weinstein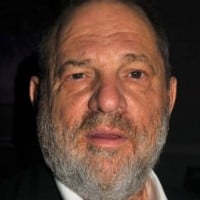 Harvey Weinstein (born March 19, 1952) is an American former film producer and convicted sex offender. He and his brother, Bob Weinstein, co-founded the entertainment company Miramax, which produced successful independent films including Sex, Lies, and Videotape (1989); The Crying Game (1992); Pulp Fiction (1994); Heavenly Creatures (1994); Flirting with Disaster (1996); and Shakespeare in Love (1998). Weinstein won an Academy Award for producing Shakespeare in Love and seven Tony Awards for plays and musicals, including The Producers, Billy Elliot the Musical, and August: Osage County. After leaving Miramax, Weinstein and his brother Bob founded The Weinstein Company, a mini-major film studio. ...read more.
15
R. Kelly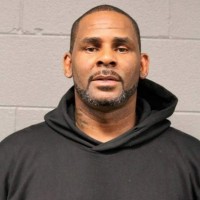 Robert Sylvester Kelly (born January 8, 1967), known professionally as R. Kelly, is an American singer, songwriter, record producer and convicted sex offender. He has been credited with helping to redefine R&B and hip hop, earning nicknames such as "the King of R&B", "the King of Pop-Soul", and the "Pied Piper of R&B." ...read more.
16
Christian Weston Chandler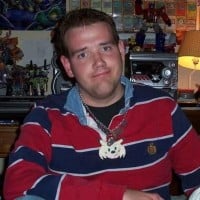 Christine Weston Chandler (formerly known as Christian Weston Chandler and best known as Chris-chan), is an autistic trans woman who is the creator of the infamous webcomic Sonichu. She was discovered by trolls in 2007, which lead to her retaliating. In 2011, she came out as a tomgirl and started cross-dressing; three years later, she started identifying as a trans woman. In 2021, she was arrested for raping her 79 year old mother that suffers from dementia.
17
John Wayne Gacy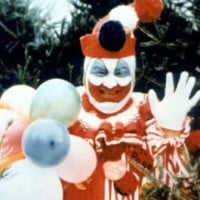 John Wayne Gacy (March 17, 1942 – May 10, 1994) was an American serial killer and sex offender known as the Killer Clown who assaulted and murdered at least thirty-three young men and boys. Gacy regularly performed at children's hospitals and charitable events as "Pogo the Clown" or "Patches the Clown", personas he had devised. ...read more.
18
Richard Ramirez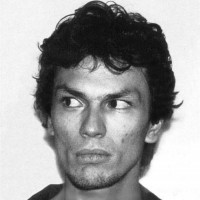 Ricardo Leyva Muñoz Ramírez, known as Richard Ramirez, widely known as the Night Stalker, was an American serial killer, rapist, and burglar.

Ramirez was born in El Paso, Texas, on February 29, 1960, the youngest of Julian and Mercedes Ramirez's five children. His father, a Mexican national and former Juarez policeman who later became a laborer on the Santa Fe railroad, was prone to fits of anger that often resulted in physical abuse. ...read more.
19
Jeffrey Dahmer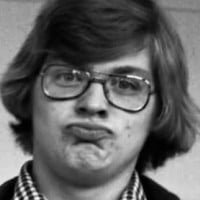 Jeffrey Lionel Dahmer (May 21, 1960 – November 28, 1994), also known as the Milwaukee Cannibal or the Milwaukee Monster, was an American serial killer and sex offender who committed the murder and dismemberment of 17 men and boys between 1978 and 1991. Many of his later murders involved necrophilia, cannibalism, and the permanent preservation of body parts—typically all or part of the skeleton. ...read more.
20
Ted Bundy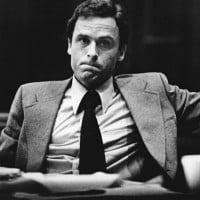 Theodore Robert Bundy was an American serial killer, kidnapper, rapist, and necrophiliac who assaulted and murdered numerous young women and girls during the 1970s and possibly earlier. He was born on November 24th, 1946, and died via the electric chair on January 24th, 1989. He was born illegitimately, and his father is unknown, but it is suspected that he could be a child of rape. He was a Sagittarius, and killed over 30 women, although Ted never specified his kill count.
21
Andrei Chikatilo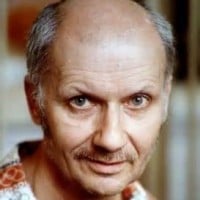 Andrei Romanovich Chikatilo was a Soviet serial killer, nicknamed the Butcher of Rostov, the Red Ripper, and the Rostov Ripper, who committed the sexual assault, murder, and mutilation of at least 52 women and children between 1978 and 1990 in the Russian SFSR, the Ukrainian SSR and the Uzbek SSR.
22
Albert Fish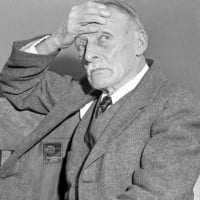 Hamilton Howard "Albert" Fish was an American serial killer and cannibal. He was also known as the Gray Man, the Werewolf of Wysteria, the Brooklyn Vampire, the Moon Maniac, and The Boogey Man. In March of 1935, he was convicted and tried of first degree murder, and sentenced to death by electrocution. And on January 16, 1936, he was executed, and pronounced dead 3 minutes after he was placed on the electric chair.
23
David Parker Ray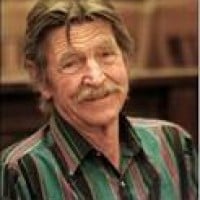 David Parker Ray (November 6, 1939 – May 28, 2002), also known as the Toy-Box Killer, was an American kidnapper, torturer, serial rapist and suspected serial killer. Though no bodies were found, he was accused by his accomplices of killing several women and suspected by the police to have murdered as many as 60 women from Arizona and New Mexico while living in Elephant Butte, approximately seven... read more
Kinda shocked he's not more talked about, the stuff he did to his victims was insane to say the very least.
24
Mr. Cruel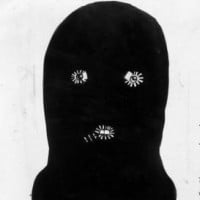 25
Nick Bate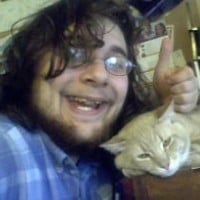 PSearch List