People Who Changed the World for Better and for Worse
These people had great influence on our world, both in a positive and a negative way.

The Top Ten

1 Christopher Columbus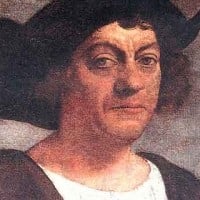 Christopher Columbus was an Italian explorer, navigator, colonizer and citizen of the Republic of Genoa.
2
Napoleon Bonaparte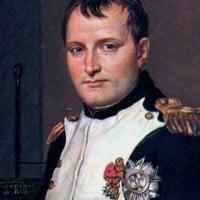 Napoléon Bonaparte was a French military and political leader who rose to prominence during the French Revolution and led several successful campaigns during the Revolutionary Wars.
3
Harry S. Truman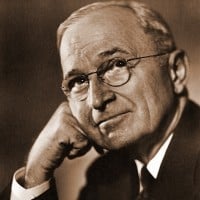 Harry S. Truman was the 33rd President of the United States, an American politician of the Democratic Party.
Using the atomic bomb is hard for me to judge historically because I definitely think it ended the war with fewer lives lost than if the American's had tried to invade. However it likely aided setting up the arms race which insured no one could ever really be safe.
4
Ronald Reagan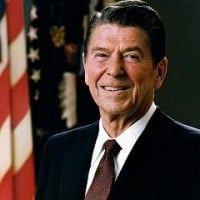 Ronald Wilson Reagan (1911-2004) was an American politician and actor who was 40th President of the United States from 1981 to 1989 . Prior to his presidency, he was the 33rd Governor of California from 1967 to 1975, following a career as a Hollywood actor and union leader until his death in 2004
5
Lyndon B. Johnson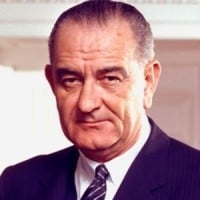 Lyndon Baines Johnson, often referred to as LBJ, was an American politician who served as the 36th President of the United States from 1963 to 1969.
6
Karl Marx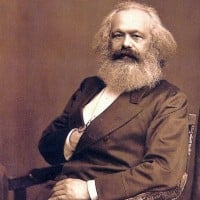 Karl Heinrich Marx ( 5 May 1818 – 14 March 1883) was a German philosopher, critic of political economy, economist, historian, sociologist, political theorist, journalist and socialist revolutionary. His best-known titles are the 1848 pamphlet The Communist Manifesto and the four-volume Das Kapital (1867–1883). Marx's political and philosophical thought had enormous influence on subsequent intellectual, economic, and political history. His name has been used as an adjective, a noun, and a school of social theory.
7
Mark Zuckerberg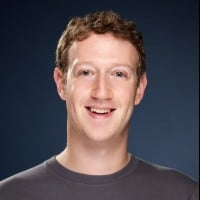 Mark Elliot Zuckerberg is an American technology entrepreneur and philanthropist. He is known for co-founding and leading Facebook as its chairman and chief executive officer.
8
Otto von Bismarck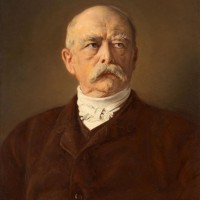 Otto Eduard Leopold, Prince of Bismarck, Duke of Lauenburg, known as Otto von Bismarck, was a conservative Prussian statesman who dominated German and European affairs from the 1860s until 1890. In the 1860s, he engineered a series of wars that unified the German states, deliberately excluding Austria, into a powerful German Empire under Prussian leadership.
9
Genghis Khan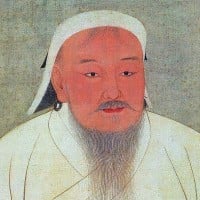 Genghis Khan c. 1162 – August 18 1227, born Temüjin, was the founder and Great Khan of the Mongol Empire, which became the largest contiguous empire in history after his death.
Killed a higher percentage of the world's population than any other army commander. Also was history's most prolific rapist, as more people alive today still carry his DNA than any other individual.
10
Vladimir Lenin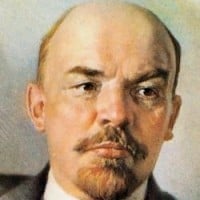 Vladimir Ilyich Ulyanov (22 April 1870–21 January 1924), better known as Vladimir Lenin, was a Russian revolutionary, politician, and political theorist. He served as the first and founding head of government of Soviet Russia from 1917 to 1924 and of the Soviet Union from 1922 to 1924. Under his administration, Russia, and later the Soviet Union, became a one-party socialist state governed by the Communist Party. Ideologically a Marxist, his developments to the ideology are called Leninism.
The Contenders
11
Henry Ford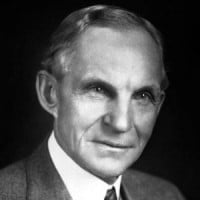 Henry Ford was an American industrialist, the founder of the Ford Motor Company, and the sponsor of the development of the assembly line technique of mass production.
12
Albert Einstein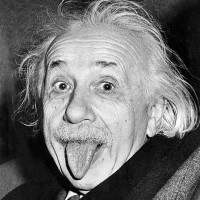 Albert Einstein (14 March 1879 – 18 April 1955) was a German-born theoretical physicist, widely acknowledged to be one of the greatest and most influential physicists of all time. Einstein is best known for developing the theory of relativity, but he also made important contributions to the development of the theory of quantum mechanics. Relativity and quantum mechanics are together the two pillars of modern physics. His mass–energy equivalence formula E = mc2, which arises from relativity theory, has been dubbed "the world's most famous equation". His work is also known for its influence on the philosophy of science. He received the 1921 Nobel Prize in Physics "for his services to theoretical ...read more.
13
Adolf Hitler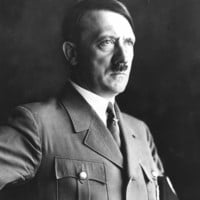 Adolf Hitler (April 20, 1889 - April 30, 1945) was a German politician of Austrian descent who served as the leader of the Nazi Party since 1921, Chancellor of Germany since 1933, and Führer of Nazi Germany since 1934. As dictator of Nazi Germany, he reversed the Treaty of Versailles, initiated World War II in Europe with the invasion of Poland in September 1939, and was a central figure of the Holocaust. He committed suicide two days before Soviet soldiers stormed his underground shelter in Berlin.
14
Adam Smith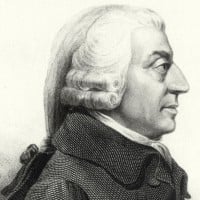 Adam Smith was a Scottish moral philosopher, pioneer of political economy, and a key figure in the Scottish Enlightenment.
15
J. Robert Oppenheimer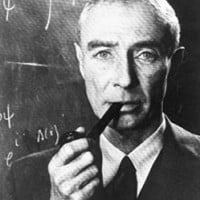 J. Robert Oppenheimer was an American theoretical physicist who was professor of physics at the University of California, Berkeley. Oppenheimer was the wartime head of the Los Alamos Laboratory and is among those who are credited with being the "father of the atomic bomb" for their role in the Manhattan Project – the World War II undertaking that developed the first nuclear weapons. Oppenheimer was among those who observed the Trinity test in New Mexico, where the first atomic bomb was successfully detonated on July 16, 1945. He later remarked that it brought to mind words from the Bhagavad Gita: "Now I am become Death, the destroyer of worlds." In August 1945, the weapons were used in the ...read more.
16
Constantine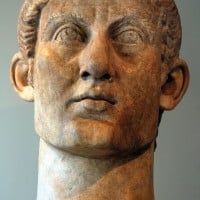 17
Elvis Presley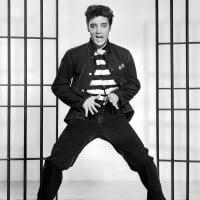 Elvis Aaron Presley (January 8, 1935 – August 16, 1977) was an American singer and actor. Dubbed the "King of Rock and Roll", he is regarded as one of the most significant cultural icons of the 20th century. His energized interpretations of songs and sexually provocative performance style, combined with a singularly potent mix of influences across color lines during a transformative era in race relations, led him to both great success and initial controversy. ...read more.
18
Mikhail Gorbachev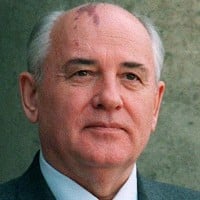 19
Elon Musk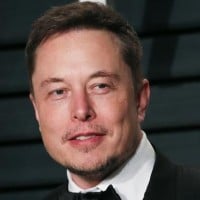 Elon Reeve Musk (born June 28, 1971) is a technology entrepreneur, investor, and engineer who is best known for being the CEO of companies such as Tesla, SpaceX, PayPal, and Twitter.
20
Marie Antoinette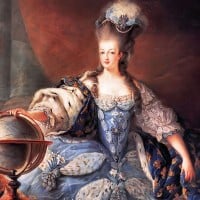 Marie Antoinette was the last Queen of France before the French Revolution. She was born an Archduchess of Austria, and was the penultimate child and youngest daughter of Empress Maria Theresa and Francis I, Holy Roman Emperor.
Marie Antoinette has cause nation wide famine in France but she caused the French Revolution that ended feudalism, absolute monarchy and abolished slavery in france.
21
Thomas Edison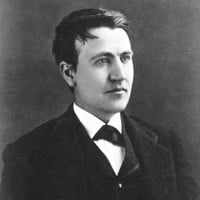 Thomas Alva Edison was an American inventor and businessman, who has been described as America's greatest inventor.
22
Martin Luther
Martin Luther was a German professor of theology, composer, priest, monk and a seminal figure in the Protestant Reformation.
23
Fritz Haber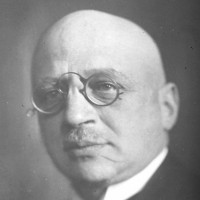 24
Le Corbusier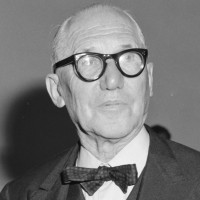 25
Alfred Nobel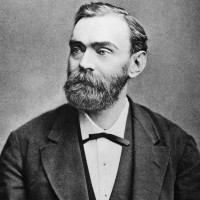 Alfred Bernhard Nobel was a Swedish chemist, engineer, inventor, businessman, and philanthropist. He held 355 different patents, dynamite being the most famous. He owned Bofors, which he redirected from its previous role as primarily an iron and steel producer to a major manufacturer of cannon and other armaments.
PSearch List