Real Life People Who Most Resemble Donald Trump
The Top Ten
1
Nero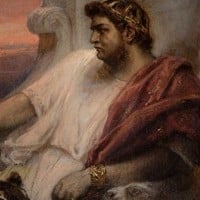 Nero was the last Roman emperor of the Julio-Claudian dynasty. He was adopted by his great-uncle Claudius and became Claudius' heir and successor. Like Claudius, Nero became emperor with the consent of the Praetorian Guard.
2
Boris Johnson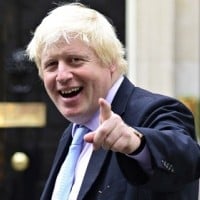 Alexander Boris de Pfeffel Johnson is an English politician, popular historian, and journalist who has served as Prime Minister of the United Kingdom from 2019 to 2022 and Member of Parliament for Uxbridge and South Ruislip since 2015. Johnson previously served as the MP for Henley from 2001 until 2008, and as Mayor of London from 2008 to 2016. A member of the Conservative Party, Johnson considers himself a "One-Nation Tory" and has been described as a libertarian due to his association with both economically liberal and socially liberal policies.
As much as I hate Trump I feel most of these comparisons aren't really warranted. Boris Johnson is an interesting one though I actually don't think his intentions were necessarily as bad as Trump but he was more hilariously incompetent.
3
Adolf Hitler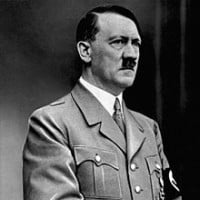 Adolf Hitler (April 20, 1889 - April 30, 1945) was a German politician who was the leader of the Nazi Party, Chancellor of Germany from 1933 to 1945, and Führer of Nazi Germany from 1934 to 1945. As dictator of Nazi Germany, he initiated World War II in Europe with the invasion of Poland in September 1939 and was a central figure of the Holocaust.
4
Caligula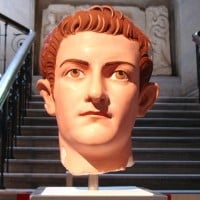 Caligula, properly Gaius Julius Caesar Augustus Germanicus was Roman emperor in AD 37–41. Born Gaius Julius Caesar Germanicus, Caligula was a member of the house of rulers conventionally known as the Julio-Claudian dynasty.
5
Jimmy Savile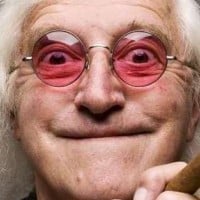 Sir James Wilson Vincent Savile, commonly known as Jimmy Savile, was an English DJ, television and radio personality, dance hall manager and charity fundraiser. After his death hundreds of allegations of sexual abuse were made against him. There had also been allegations during his lifetime but the accusers were ignored or disbelieved. He took legal action against some accusers.
6
Slobodan Milosevic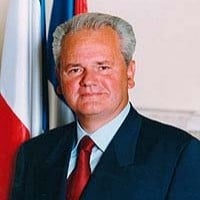 Slobodan Milošević was a Yugoslav and Serbian politician and the President of Serbia from 1989 to 1997 and President of the Federal Republic of Yugoslavia from 1997 to 2000.
7
Kim Jong-Un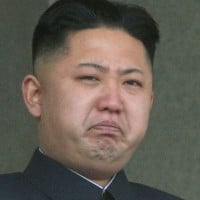 Kim Jong-un (born 8 January 1983) is a North Korean politician who has been Supreme Leader of North Korea since 2011 and the leader of the Workers' Party of Korea (WPK) since 2012. He is a son of Kim Jong-il, who was North Korea's second supreme leader from 1994 to 2011, and Ko Yong-hui. He is a grandson of Kim Il-sung (who was the founder and first supreme leader of North Korea from its establishment in 1948 until his death in 1994) and the first leader of North Korea to have been born in the country after its founding in 1948.
8
David Duke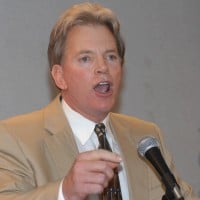 David Ernest Duke is an American white supremacist, white nationalist politician, antisemitic conspiracy theorist, Holocaust denier and former Grand Wizard of the Ku Klux Klan.
Fun fact: In the 1920s, Trump's father was arrested for joining a KKK rally.
9
Pope Alexander VI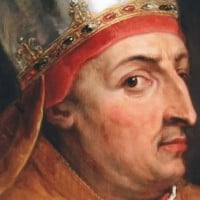 10 Cola di Rienzo
The Contenders
11
Oliver Cromwell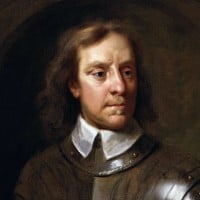 12
Herbert Hoover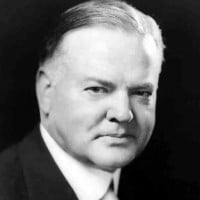 Herbert Clark Hoover was an American engineer, businessman and politician who served as the 31st President of the United States from 1929 to 1933 during the Great Depression.
13
Louis XIV of France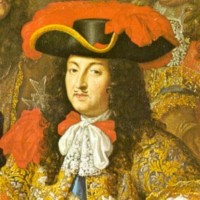 14
Benito Mussolini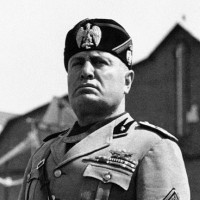 Benito Amilcare Andrea Mussolini was an Italian politician, journalist, and leader of the National Fascist Party, ruling the country as Prime Minister from 1922 until he was ousted in 1943. He ruled constitutionally until 1925, when he dropped all pretense of democracy and set up a legal dictatorship.
15
Alex Jones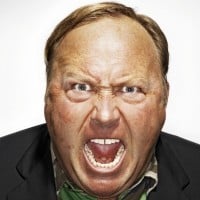 Alexander Emric Jones is an American radio show host and conspiracy theorist. He hosts The Alex Jones Show from Austin, Texas, which airs on the Genesis Communications Network across the United States and online.
16
Viktor Orban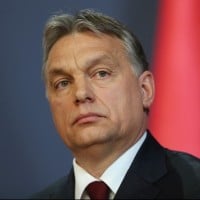 17
Silvio Berlusconi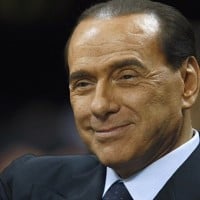 Silvio Berlusconi is an Italian media tycoon and politician who served as Prime Minister of Italy in four governments.
18
Nigel Farage
Nigel Paul Farage is a British politician and former commodity broker. He is the leader of the UK Independence Party, having held the position since November 2010, and previously from September 2006 to November 2009. Since 1999 he has been a Member of the European Parliament for South East England.
19
Fred Trump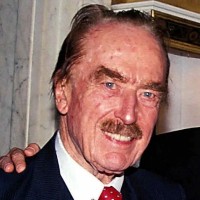 20
King Herod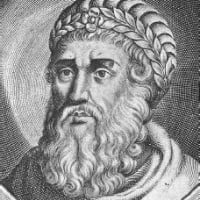 21
Rodrigo Duterte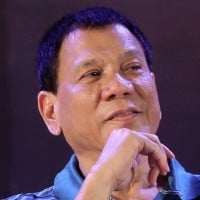 Rodrigo "Rody" Roa Duterte, also known by the nickname Digong, is a Filipino lawyer and politician of Visayan descent who served as President of The Philippines from 2016 until 2022.
22
Vladimir Putin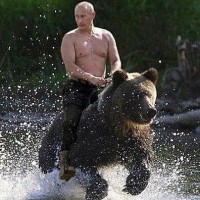 Vladimir Vladimirovich Putin (born 7 October 1952) is a Russian politician and former intelligence officer who is the president of Russia, a position he has filled since 2012, and previously from 2000 until 2008. He was also the prime minister from 1999 to 2000, and again from 2008 to 2012. ...read more.
23
George Wallace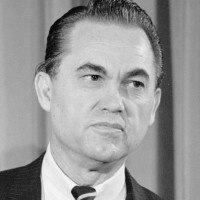 George Corley Wallace Jr. was an American politician and the 45th Governor of Alabama, having served two nonconsecutive terms and two consecutive terms as a Democrat: 1963–1967, 1971–1979 and 1983–1987. Wallace has the third longest gubernatorial tenure in post-Constitutional U.S.
24 William Randolph Hearst
25
Harvey Weinstein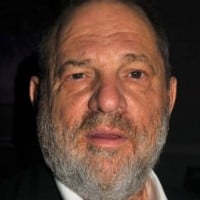 Harvey Weinstein (born March 19, 1952) is an American former film producer and convicted sex offender. He and his brother, Bob Weinstein, co-founded the entertainment company Miramax, which produced successful independent films including Sex, Lies, and Videotape (1989); The Crying Game (1992); Pulp Fiction (1994); Heavenly Creatures (1994); Flirting with Disaster (1996); and Shakespeare in Love (1998). Weinstein won an Academy Award for producing Shakespeare in Love and seven Tony Awards for plays and musicals, including The Producers, Billy Elliot the Musical, and August: Osage County. After leaving Miramax, Weinstein and his brother Bob founded The Weinstein Company, a mini-major film studio. ...read more.
PSearch List