Top 10 Smartest Men of All Time
The Top Ten
1
William James Sidis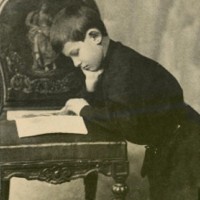 2
Johann Wolfgang von Goethe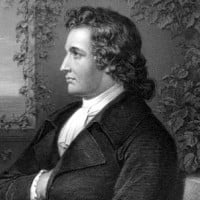 Johann Wolfgang Goethe (28 August 1749 – 22 March 1832) was a German writer and statesman. His body of work includes epic and lyric poetry written in a variety of metres and styles; prose and verse dramas; memoirs; an autobiography; literary and aesthetic criticism; treatises on botany, anatomy, and colour; and four novels. In addition, numerous literary and scientific fragments, more than 10,000 letters, and nearly 3,000 drawings by him exist.
3
Terence Tao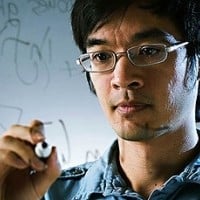 Terence "Terry" Chi-Shen Tao is an Australian-American mathematician who has worked in various areas of mathematics.
4
Leonardo da Vinci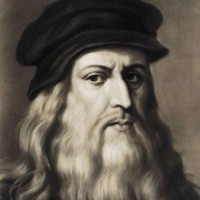 Leonardo di ser Piero da Vinci (April 15, 1452 - May 2, 1519) more commonly Leonardo da Vinci or simply Leonardo, was an Italian polymath whose areas of interest included invention, painting, sculpting, architecture, science, music, mathematics, engineering, literature, anatomy, geology, astronomy, botany, writing, history, poetry, and cartography.
5
Gottfried Wilhelm Leibniz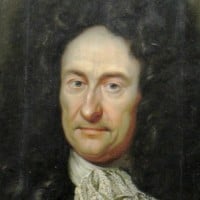 A German polymath and philosopher, Leibniz made significant contributions to various fields including mathematics, logic, and metaphysics. He is particularly famous for his role in the development of calculus independently of Sir Isaac Newton. Leibniz's work on the binary system is foundational for modern computer science.
6
Voltaire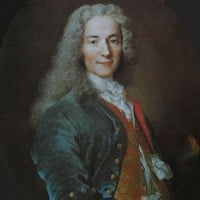 François-Marie Arouet (21 November 1694 – 30 May 1778), known by his nom de plume Voltaire, was a French Enlightenment writer, historian, and philosopher famous for his wit, his attacks on the established Catholic Church, and his advocacy of freedom of religion, freedom of speech, and separation of church and state. ...read more.
7
Galileo Galilei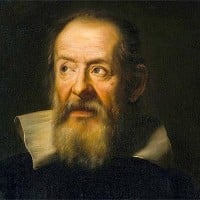 Galileo Galilei, was an Italian astronomer, physicist, engineer, philosopher, and mathematician who played a major role in the scientific revolution during the Renaissance.
8
William Shakespeare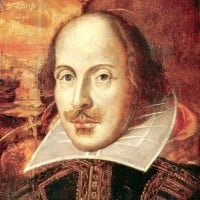 William Shakespeare was an English poet, playwright, and actor, widely regarded as the greatest writer in the English language and the world's pre-eminent dramatist.
9
Albert Einstein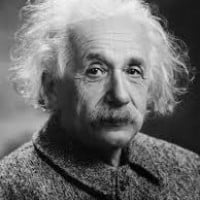 Albert Einstein (14 March 1879 – 18 April 1955) was a German-born theoretical physicist, widely acknowledged to be one of the greatest and most influential physicists of all time. Einstein is best known for developing the theory of relativity, but he also made important contributions to the development of the theory of quantum mechanics. Relativity and quantum mechanics are together the two pillars of modern physics. His mass–energy equivalence formula E = mc2, which arises from relativity theory, has been dubbed "the world's most famous equation". His work is also known for its influence on the philosophy of science. He received the 1921 Nobel Prize in Physics "for his services to theoretical ...read more.
10
Jesus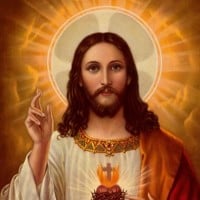 Jesus Christ was born in Bethlehem, Palestine. He was born to Mary, as the bible says "she was found with child of the Holy Ghost" (Matthew 1:18). He was both man and God (John 20:28). According to the bible He is God alone (Deuteronomy 6:4).

According To The Christian Bible, Jesus' purpose on Earth was redemption and salvation. While He was on Earth he healed the sick, brought the dead back to life, forgave sins, died on the cross for the world, and gave us a pathway to salvation. ...read more.
The Newcomers
? Ralph McInerny
? Dan Clore
The Contenders
11
Dimash Kudaibergen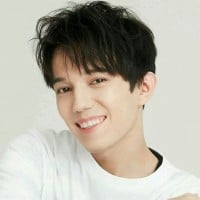 Dinmukhamed Kanatuly Kudaibergenov, commonly known as Dimash Kudaibergen (born May 24th, 1994) is a Kazakh singer, songwriter and multi-instrumentalist. Dimash is best known as a contestant of Chinese talent show "Singer 2017" where he was declared a runner-up. He is also known for possessing a wide vocal range, measuring up to 5 octaves.
12
Socrates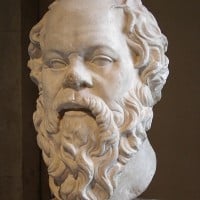 Socrates was a classical Greek philosopher credited as one of the founders of Western philosophy, and as being the first moral philosopher, of the Western ethical tradition of thought.
13
Stephen Hawking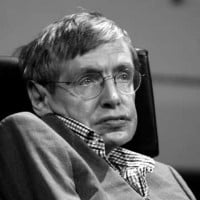 Stephen William Hawking (January 8, 1942 - March 14, 2018) was an English theoretical physicist, cosmologist, author and Director of Research at the Centre for Theoretical Cosmology within the University of Cambridge. His most famous research was on the theory of Black Holes.
14
Benjamin Franklin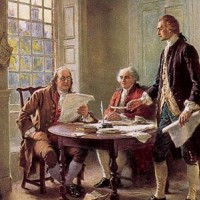 Benjamin Franklin (January 6, 1706 – April 17, 1790) was an American polymath who was active as a writer, scientist, inventor, statesman, diplomat, printer, publisher, and political philosopher. Among the leading intellectuals of his time, Franklin was one of the Founding Fathers of the United States, a drafter and signer of the United States Declaration of Independence, and the first United States Postmaster General.
15
Nikola Tesla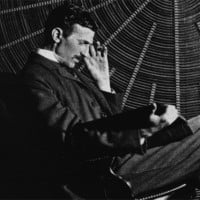 Nikola Tesla was a Serbian-American inventor, electrical engineer, mechanical engineer, physicist, and futurist best known for his contributions to the design of the modern alternating current electricity supply system, X rays, Radio, Remote Control, Laser, and Electric motors. Tesla developed and used fluorescent bulbs in his lab some 40 years before industry "invented" them. Nikola Tesla had perhaps thousands of other ideas and inventions that remain unreleased.
16
Isaac Newton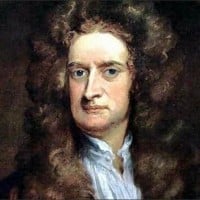 Sir Isaac Newton PRS was an English physicist and mathematician who is widely recognised as one of the most influential scientists of all time and a key figure in the scientific revolution.
Hero, for discovering the gravity.
17
Buddha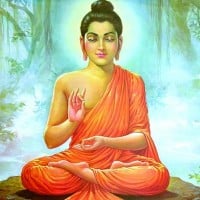 Gautama Buddha, also known as Siddhārtha Gautama, Shakyamuni Buddha, or simply the Buddha, after the title of Buddha, was an ascetic and sage, on whose teachings Buddhism was founded.
18
Plato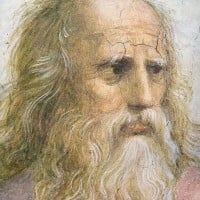 Plato was a philosopher in Classical Greece and the founder of the Academy in Athens, the first institution of higher learning in the Western world.
19
Karl Marx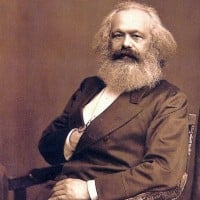 Karl Heinrich Marx ( 5 May 1818 – 14 March 1883) was a German philosopher, critic of political economy, economist, historian, sociologist, political theorist, journalist and socialist revolutionary. His best-known titles are the 1848 pamphlet The Communist Manifesto and the four-volume Das Kapital (1867–1883). Marx's political and philosophical thought had enormous influence on subsequent intellectual, economic, and political history. His name has been used as an adjective, a noun, and a school of social theory.
20
Elon Musk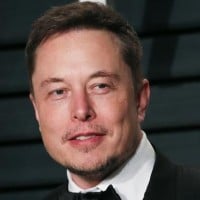 Elon Reeve Musk (born June 28, 1971) is a technology entrepreneur, investor, and engineer who is best known for being the CEO of companies such as Tesla, SpaceX, PayPal, and X (formerly known as Twitter).
21
Neil deGrasse Tyson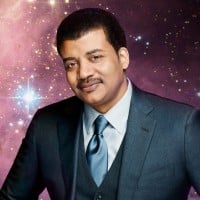 Neil deGrasse Tyson is an American astrophysicist, author, and science communicator. Since 1996, he has been the Frederick P. Rose Director of the Hayden Planetarium at the Rose Center for Earth and Space in New York City.
22
Sigmund Freud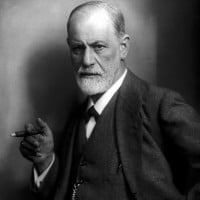 Sigmund Freud was an Austrian neurologist and the father of psychoanalysis, a clinical method for treating psychopathology through dialogue between a patient and a psychoanalyst.
23
Warren Buffett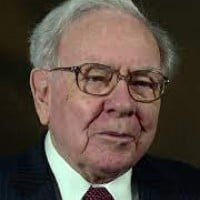 24
Wolfgang Amadeus Mozart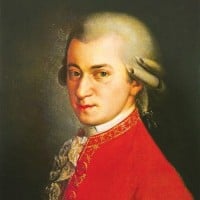 Wolfgang Amadeus Mozart, baptised as Johannes Chrysostomus Wolfgangus Theophilus Mozart, was a prolific and influential composer of the Classical era, born in Salzburg.
25
Aristotle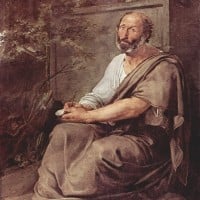 Aristotle was a Greek philosopher and scientist born in the city of Stagira, Chalkidice, on the northern periphery of Classical Greece.
PSearch List