Top 10 Best Performances in Coming to America
htoutlaws2012 Coming to America is one of those late 80's comedies that are just genius to still watch to this day, and has a very catchy theme tune to boot so without further a Do here are the best actors, and actresses from this film.
The Top Ten
1
Eddie Murphy as Prince Akeem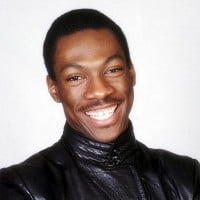 Edward Regan "Eddie" Murphy is an American comedian, actor, writer, singer, and producer. Murphy was a regular cast member on Saturday Night Live from 1980 to 1984.
''Is it just me, or does every woman in Queens have a severe emotional problem? '' Well seeing the cover yes Eddie is the main protagonist goes to the world of New York to find his one true love. - htoutlaws2012
One of the greatest funniest movies ever made. 😄 - ParasN2000
2
Arsenio Hall as Semmi
''Now let's see if you can defend yourself, you sweat from a baboon's balls.'' Akeem's servant who also steals the film as he plays many different characters as well. - htoutlaws2012
3
James Earl Jones As King Jaffe Joffer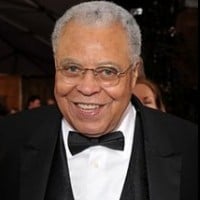 James Earl Jones is an American actor who in a career spanning more than 60 years has become known as "one of America's most distinguished and versatile" actors and "one of the greatest actors in American history." Since his Broadway debut in 1957, Jones has won many awards, including a Tony Award and ...read more.
''Do not alert him to my presence. I will deal with him myself.'' Indeed how did Darth Vader manage to make it here I don't know, but that's cool his the King in this film. - htoutlaws2012
4
Samuel L. Jackson as Hold-Up Man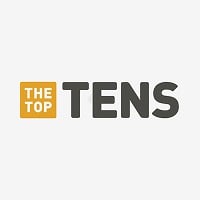 Samuel Leroy Jackson is an American actor and film producer. He achieved prominence and critical acclaim in the early 1990s with films such as Jungle Fever, Patriot Games, Amos & Andrew, True Romance, Jurassic Park and his collaborations with director Quentin Tarantino including Pulp Fiction, Jackie ...read more.
''Come on, All of it! '' Seriously amazing how this is the first you realize yous see a minor Samuel L. Jackson not in a major role until Pulp Fiction. - htoutlaws2012
5
Shari Headley as Lisa McDowell
''Would you really have given up all of this just for me? '' While she doesn't have that many memorable lines she does play a role towards the mid point of the film. - htoutlaws2012
6
Paul Bates as Oha
''She's your Queen-to-be. A Queen-to-be forever. A Queen who'll do whatever his highness desires. She's your Queen-to-be. A vision of perfection. An object of affection to quench your royal fire. Completely free from infection. To be used at your discretion. Waiting only for your direction. Your Queen-to-be.'' As the film begins right away we are greeted with a hilarious singing for the prince, and his ''selected bride.'' - htoutlaws2012
7
John Amos as Cleo McDowell
''Look... me and the McDonald's people got this little misunderstanding. See, they're McDonald's... I'm McDowell's. They got the Golden Arches, mine is the Golden Arcs. They got the Big Mac, I got the Big Mick. We both got two all-beef patties, special sauce, lettuce, cheese, pickles and onions, but their buns have sesame seeds. My buns have no seeds.'' - htoutlaws2012
8
Frankie Faison as Landlord
''All right, here we are. There's only one bathroom on this floor, so you're going to have to share it. We got a bit of an insect problem, but you boys from Africa are used to that. And another thing, don't use the elevator. It's a death trap. This is the place I was telling you about. It's real f***** up. Got just one window facing a brick wall. Used to rent it to a blind man... damn shame what they did to that dog.'' - htoutlaws2012
9
Vanessa Bell Calloway as Imani Izzi
''Ever since I was born, I've been trained to serve you.'' She didn't go on to anything bigger than this, but have the pleasure of barking like a dog enough said. - htoutlaws2012
10
Cuba Gooding Jr. as Boy Getting Haircut
No seriously look how young he is here compared to... 8 years later when he did, and became the superstar to be in the late 90's early 2000's. - htoutlaws2012
BAdd New Item