Greatest Performances In a TV Series
DamnFineCupOfCoffee
The Top Ten
1
Bryan Cranston as Walter White (Breaking Bad)
Hands down one of the greatest performances in anything. - DamnFineCupOfCoffee
hands down
2 James Gandolfini as Tony Soprano (The Sopranos)
3 Michael Imperioli as Chris Moltisanti (The Sopranos)
4 Andre Royo as Reginald "Bubbles" Cousins (The Wire)
5 Matthew McConaughey as Rust Cohle (True Detective)
6 Michael C. Hall as Dexter Morgan (Dexter)
7 David Duchovny as Fox Mulder (The X-Files)
8 Martin Sheen as Jed Bartlet (The West Wing)
9 Kyle MacLachlan as Dale Cooper (Twin Peaks)
10 Dominic Chianese as Junior Soprano (The Sopranos)
The Newcomers
? Dennis Franz as Andy Sipowicz (NYPD Blue)
? Carroll O'Connor as Archie Bunker (All In The Family)
The Contenders
11
David Morrissey as The Governor (The Walking Dead)
A great character risen from the electrifying performance by the awesome David Morrissey. - DamnFineCupOfCoffee
12 Benedict Cumberbatch as Sherlock Holmes (Sherlock)
13 Bradley Whitford as Josh Lyman (The West Wing)
14
Tatiana Maslany as Sarah Manning & others (Orphan Black)
Fairly new series but man isn't she absolutely magnificent. - DamnFineCupOfCoffee
She has to play somany diffrent carictors all with different voices and personality come on you can be an amazing actor for a T.V. show but it must take skill to play more than 7 I believe so far
15 Peter Dinklage as Tyrion Lannister (Game of Thrones)
16 Hugh Laurie as Gregory House (House MD)
17 Edie Falco as Carmela Soprano (The Sopranos)
18
David Tennant as The Doctor (Doctor Who)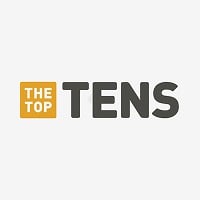 David Tennant is a excellent doctor and his performance is one of the best on T.V..
19 Jeremy Piven as Ari Gold (Entourage)
20
Aaron Paul as Jesse Pinkman (Breaking Bad)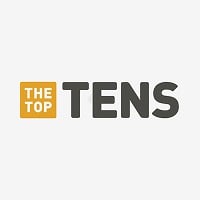 21 Alan Alda as Captain Benjamin Franklin Pierce (M*A*S*H)
22 David Duchovny as Hank Moody (Californication)
23
Kevin Spacey as Francis Underwood (House of Cards)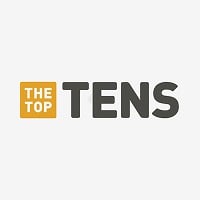 24 Edward James Olmos as Admiral William Adama (Battlestar Galactica)
25 Hugh Bonneville as Lord Grantham (Downton Abbey)
26
Naya Rivera as Santana Lopez (Glee)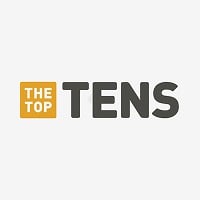 27 Terry O'Quinn as John Locke (Lost)
28 Andrew Lincoln as Rick Grimes (The Walking Dead)
29 Neil Patrick Harris as Barney Stinson (How I Met Your Mother)
30 Norman Reedus as Daryl Dixon (The Walking Dead)
31 Jonathan Banks as Mike Ehrmantraut (Breaking Bad)
32 Michael K. Williams as Omar Little (The Wire)
33 Charles Dance as Tywin Lannister (Game of Thrones)
34 Christopher Eccleston as The Doctor (Doctor Who)
35 Bob Odenkirk as Saul Goodman (Breaking Bad)
36
John Lithgow as Arthur Mitchell (Dexter)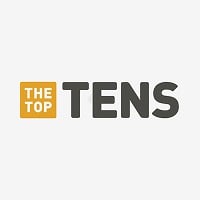 37
Idris Elba as Russell 'Stringer' Bell (The Wire)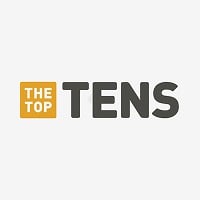 38 Giancarlo Esposito as Gustavo 'Gus' Fring (Breaking Bad)
39 Lara Flynn Boyle as Donna Hayward (Twin Peaks)
40 Anna Gunn as Skyler White (Breaking Bad)
41
Sherilyn Fenn as Audrey Horne (Twin Peaks)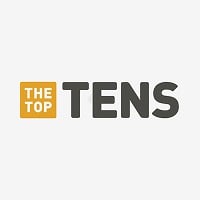 42 Ray Wise as Leland Palmer (Twin Peaks)
43
Jim Parsons as Sheldon Cooper (The Big Bang Theory)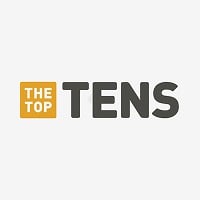 44 Woody Harrelson as Marty Hart (True Detective)
45 Martin Freeman as John Watson (Sherlock)
46 Charlie Hunnam as Jax Teller (Sons of Anarchy)
47 Ron Perlman as Clay Morrow (Sons of Anarchy)
48 Billy Bob Thornton as Lorne Malvo (Fargo)
49 Will Arnett as Gob Bluth (Arrested Development)
50 Charlie Cox as Matt Murdock / Daredevil (Daredevil)
PSearch List
Related Lists

Top Ten Best WWE/WWF Survivor Series Performances of All Time

Greatest Acting Performances On Film

Bands With The Best Live Performances
Top Ten Best Acting Performances In Comedy Movies of All Time
List Stats
76 listings
4 years, 234 days old

Top Remixes
1. James Gandolfini as Tony Soprano (The Sopranos)
2. Michael Imperioli as Chris Moltisanti (The Sopranos)
3. Carroll O'Connor as Archie Bunker (All In The Family)
Billyv
1. Bryan Cranston as Walter White (Breaking Bad)
2. Peter Dinklage as Tyrion Lannister (Game of Thrones)
3. Hugh Laurie as Gregory House (House MD)
ChrisZimson
1. Bryan Cranston as Walter White (Breaking Bad)
2. Matthew McConaughey as Rust Cohle (True Detective)
3. Kyle MacLachlan as Dale Cooper (Twin Peaks)
DamnFineCupOfCoffee
Error Reporting
See a factual error in these listings? Report it
here
.