Top 10 Performers from the KSI vs Logan Paul Card
The Logan Paul vs KSI event has just finished. It was a great event with many great fights, but who performed the best? Find out in my list :)

Again, these are just my opinions and I am being as unbias as I can be. Feel free to leave your opinions on how these fighters performed down below.

1 Deji

Obviously. Deji surprised all of us by lasting to round 5 with Jake Paul. He did eventually lose the fight after his corner threw in the towel, but he is the star from tonight. - Croggpits

He lost but he did give jake paul quite a bloody nose - PeeledBanana

None of them were good - B1ueNew

Deji kinda lost though - Puga

2 KSI

After going to a draw with Logan Paul, KSI keeps the YouTube Boxing Championship. In my opinion, he beat Logan Paul just barely, and that is why he is all the way up here. He came back from losing the first 2 rounds to, in my opinion, winning the fight. It was called a majority draw after 2 of the 3 judges called it 57-57 (the other judge called it 58-57 in KSI's favour) - Croggpits

3 FaZe Sensei

Those dirty liver shots. Sensei put Overtflow on the ground with all those shots to the liver. Maybe he is due a title fight, although I don't think Jake Paul or JJ could handle him. - Croggpits

4 AnEsonGib

Taking home a victory from, in my opinion, the absolute Fight of the Night against Jay Swingler. You have to see this fight. After the fight, the "Beast from the East" calls out Joe Weller for a fight at the next boxing event. Weller, who was on commentary, gets in Gib's face (clearly hyped) and says it's on. Can't wait for that one. - Croggpits

5 Logan Paul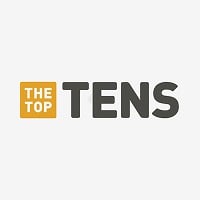 Logan Alexander Paul is an American social media entertainer and actor. He first gained fame through videos shared on the internet video service Vine, in which the athletic Paul engages in physical comedy, including slapstick pratfalls and public splits.
Going to a draw with KSI, Logan surprised quite a few of us. I was genuinely concerned for JJ during the first 2 rounds as Logan was genuinely dominating him. He earned JJ's respect, and JJ earned his. Can't wait for this rematch. - Croggpits
6
Jay Swingler
Jay surprised us all. Gib was dominating him for the first 2 rounds, but at the end of round 2, he showed some fire. He fought threw the pain and proved that Gib wasn't gonna get an easy win. Whenever it looked like Jay was gonna get knocked out, he came back and completely turned the tables. Eventually he lost, but take nothing away from him. He earned Gib's respect, and all of ours. Personally, I think him and Deji should have a scrap at the next event. - Croggpits
7
Michael Phillipou
Michael from RackaRacka absolutely destroyed Scarce and the fight had to be called off after about 30 seconds into the 3rd round. No disrespect to Scarce, Michael was just too good. - Croggpits
8
Jake Paul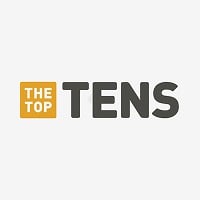 Jake Joseph Paul is an American actor and YouTube personality who rose to internet fame on the now-defunct video application Vine. Paul is known for playing the role of Dirk on the Disney Channel series Bizaardvark.
Didn't get that Round 1 KO that he was constantly predicting but he got the job done and got a title around his waist (although he was constantly wearing it over his shoulder like a seatbelt). You can't take anything away from Jake Paul. He earned my respect, Deji's respect and the respect of pretty much everyone in that building. Afterwards he called out Chris Brown, who was apparently meant to fight Soulja Boy. I don't know why he got a belt, but Jake said after the fight that he "loves this sport" so I'm excited to see where his boxing journey goes. - Croggpits
9
JMX
His first round was a little shaky, but in round 2 and 3 he showed Coach Richard who's boss. Knocking his opponent down twice, JMX proved that he should be taken seriously after dominating a double European Gold Medalist. - Croggpits
10
MomoFifaHD
Probably the biggest upset of the night with Momo beating Rossi. Probably the worst fight but Momo just took the piss the whole time, doing Fortnite dances and just constantly taunting Rossi. Personally, I would've given the win to Rossi, but Momo performed well after only 7 days of training. - Croggpits
The Contenders
11 RossiHD
12 Coach Richard
13 Overflow
14 Scarce
15 Jrizzy Jeremy
BAdd New Item