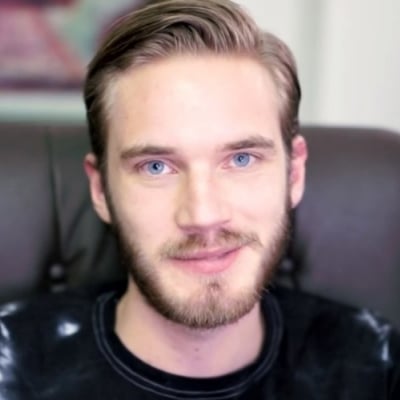 8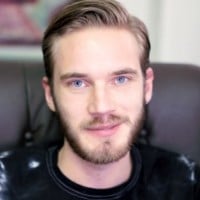 +
PewDiePie
Felix Arvid Ulf Kjellberg, better known by his online alias PewDiePie, is a Swedish web-based comedian video producer, and commentary channel. He is best known for his Let's Play commentaries and Vlogs on YouTube. He is known for being the most subscribed-to YouTuber on the website, earning over 60 million subscribers. As of September 2018, he has over 66 million subscribers.
Throughout his time on YouTube, his content has always been praised as entertaining and creative, but has also been received as abrasive, and in some cases, met with controversy. In January of 2017, PewDiePie was met with controversy after the Wall Street Journal made an article with allegations of Anti-Semitism in several of PewDiePie's videos; taking several Jokes from his videos out-of-context to create a false narrative of PewDiePie. Despite the false narrative, the Disney-operated Maker Studios ended their partnership with him, dropping him from their network. YouTube also cancelled his second season of "Scare PewDiePie" in response to the controversy.
PewDiePie's content has constantly changed throughout the years, shifting from Let's Plays and Vlogs from 2011-2015, to Sketch Comedy's, Reaction Videos, and Gaming in 2016, and more recently from 2017, and as of September 2018, Comedy Videos, Reaction Videos, Meta-Commentary, and Satire, with minimal Gaming content.
PewDiePie's biggest shift in content and in attitude came in January 2017, where he uploaded a video entitled "Forced Positivity." He talked about the topic with honesty and openness; acknowledging his own mistakes and weaknesses as well with full self-awareness and humility. Since then, and throughout any controversy he's faced, he has continued to have this same open, honest, self-aware and humble attitude in his YouTube videos.
Version History:
Lists Featuring PewDiePie
Related Lists