Top Ten Philippine Basketball Association Players
1
James Yap
He's indeed the man with a million moves, a player who can play double time with extra efforts
He's the best... He has most votes in pba all-star always
Because he's a living legend of pba rigth now like tim cone said in an interview
Multiple titles with multiple finals MVP is a testament to his ability to carry a team to championships
2
Mark Caguioa
Mark Caguioa is the heart of the PBA and the inspiration of barangay ginebra fans...
MARK "THE SPARK" CAGUIOA THE BEST PLAYER IN THE Philippines!
Mark caquioa, the bes.
He's indeed the greatest player of today's generation.. He can play defense, offense and all... He can influence his teammates with his never say die spirit
3
Jimmy Alapag
He's my idol in pba... He can deal in 3-point shots... He is the best point guard ni the country...
Best example of greatestt PBA player.. Know his role.. Unselfishness plays and great mind to be a team captain
Mighty mouse is the best point guard in the country,.. Proven in pba and even internationally,..
He epitomizes "puso", no one else comes close!
4
Jayjay Helterbrand
I love jayjay helterbrand.
he's so cute and a good shooter.
He is the best. because he can do anything especially on 3 point shots and assists. So, go idol jay-jay!
I love jayjay...hot inside the court
One of the best point guard in the pba... I salute
5
Cyrus Baguio
A great skywalker with the ability to entertain basketball fans
Because of his amazing moves, the award which is sportsmanship which is one of the important award and his humility
For me Cyrus baguio because he is the best among the rest
The king of different highlights!
6
Robert Jaworski
he is the living legend and he is the one responsible of making rp basketball great among the other country here in asia

BIG J no need for intro. He's the best he give his spirit and soul every time he played. Came from rag to reiches. That's why he knows the masses. There will never be another robert kjaworski.
Legendary! One word is enough to explain his game
Robert jaworski can defeat james yap so easily
7
Alvin Patrimonio
Alvin" THE CAPTAIN, THE LION HEART, THE FACE and the SMALL BUT TERRIBLE " for me nobody can replace him until now in the PBA or the active players in the PBA! I start watching Alvin that time at the Coney Island team until now in the SMC as a TEAM MANAGER! ALVIN is like an IMPORT player I'm remember that time when THARON MAYES as a import thrown out from the game and ALVIN take charge the team as a import and he got win the team! Akalain nyu yun team played without import pero naipanalo nya pa rin!

if you say Michael Jordan in NBA I can say also Alvin Patrimonio in PBA, He is only the player who stick in one team because of his leadership and "LION HEART" performance in every night of the game and he leads the team into several championship.. - mrgear
Alvin for me is the best among his co players in his time.. He is my idol at all time, a four time mvp.
The Captain, no explanation needed! 4 time MVP in 1 decade! That's hard to beat!
8
Dondon Hontiveros
If he's hands was on fire, it's hard to stop him from shooting beyond the arc! His quick and unpredictable 3 pointer jump shots made him a feared player in the court. When he's cold don't his brilliant defense makes him more respected than other point or shooting guards.
He has the best shooting form!
He is my IDOL since MBA time... I hope and pray that when he come back to play this coming Sunday, he can help the team to win through his defense and offense.
He is the most important of the team during crunch time!
9
LA Tenorio
I like tenorio because he is very cute and excellent player
I like LA tenorio because he is smartest pg
I THINK HE IS THE BEST CONFERENCE RIGHT NOW because AFTER MARK CAGUIOA WENT DOWN HE HAS NOW HIGHER STATS RIGHT NOW.

IF YOU SAY RAJON RONDO I COULD SAY LA TENORIO because HE CAN CREATE OWN SHOTS KAYA NGA SYA TINAWAG NA "MR. SHOWTIME" DIBA because OF HIS PERFORMANCE AND LEAD GINEBRA TO CHAMPIONSHIPS
HE'S SO FANTASTIC! THE BEST PLAYER FOR ME!
10
Allan Caidic
Greatest shooter of all time not really the greatest player but among the top 5
The greatest shooter the country has ever produced. Period.
Caidic is one of the best
The best shooter of all times The Triggerman Allan Caidic
The Contenders
11
Marc Pingris
THE PINOY VERSION OF THE ANIME SAKURAGI! GO! MARC PINGRIS! GREAT IN DEFENDING!
Pingris is so nice player
The best defensive players, Marc Pingris.
Magaling sa depensa at may teamwork
12
Greg Slaughter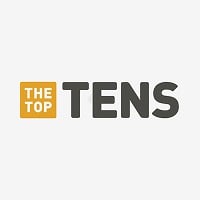 The best Basketball player for me..
He is good in 3 points
He ca block a shot
Born: May 19, 1988 (age 28), Cleveland, Ohio, United States
Height: 2.13 m
Weight: 117 kg
Position: Center
Pro career: 2013
Education: Ateneo de Manila University, University of the Visayas - jayben
13
Vergel Meneses
He is the greatest player who ever played in the pba. His moves is so beautiful to look at, indeed very smooth and so elegant. Vergel meneses you are the great. I really miss all your moves in the court.
Vergel is an unstoppable player, especially in isolation play. He has a terrific eye for the open man. He is a great team captain. His dunks during his first 2 years in pba were sick. He is probably the most talented player who ever played the league.
14
Arwind Santos
.. Arwind santos is the best.. He's so humble, he don't think about his own award he always play as a team.. For him the win of the team is much more important than he's own awards as long as he plays hard for the team.. Go go arwind.. you will always be my MVP..
The great moves quite similar to EL Presidente Ramon Fernandez, not to mention his MVP's awards.. Of course his character, his sharpness and his lovely side moves attempt leading to great points.. And he's kinda handsome
THE SPIDERMAN
Best moves. MVP forever. So down to earth, nice guy, and so much more good characteristics that helps him be a good IDOL to me. You rocks!
He is the best right now! Period!
15
Calvin Abueva
Strong and fast and small power forward of all time
Because he is the beast and he is the next LeBron
All energy and heart plus willingness to win..
He is the best. if the stats is matter the most, he is the second rookie of the year mvp.
16
Ramon Fernandez
because of his amazing performance many MVP's AWARDS, those triple double figures scores in every game wonderful
19 championships
El Presidente
Greatest filipino basketball player who ever lived. Who else can play like an elite point guard eventhough his natural position is a center?... What an icon! There will never be another one like him... PBA should retire both of his # Jerseys...
17
Johnny Abarrientos
I never watch any sports but in order to stop my father from switching the channels, I need to find a way. I really hated when its game time because everyone is watching and the next day talking about it, not only in our neighborhood, also in school, streets and even in the market. One team and one name is popular, the team of jaworski which is Ginebra is the crowds favorite while Johnny Abarrientos is the inspiration of all who loves to play basketball of all ages and most specially those who are short in height. So the first sport I watch was pba and first player who made a goal was Johnny Abarrientos. What really catches my eyes was he never hesitate to drive underneath the basket knowing that all the defenders are going towards him, from that time on he will forever be my beat being the best point guard of all time. As we all know Johnnyy Abarrientos dominated his era with flying colors. He is in deed the best point guard of all ages, of all time and of all generations. He almost ...more
johnny is the best, if james yap is the best why he could not do it in international scene. Johnny is the jordan of the Philippines.
Almost made it to the NBA. He deserves to be in Top 5 or even in Top 3.
Johnny is the best no doubt about it
18
Peter June Simon
I like he move on the court... Good in three points shot, inside or outsides... Very good in free throw
For me, he id the best player in his team...
Hey! I love you! You're the best!
He must be in top 2 because of his energy that we saw every time he play and more energetic than other... he is a good example to the young star
19
Gabe Norwood
He's good in almost every basketball positions and is great in slam dunk! Plus he has cute dimples =)
He is the best player who can play multiple position.
And always creates mismatches!
My idol is one of the best in terms of defense PUSO!
Gabe has a good defense
20
Ricardo Brown
Si ricky brown ay magaling na point guard sa PBA history... Naglaro siya sa Great taste
21
Gary David
He's the one no one can defeat him go idol
El granada also a legend he deserve a higher place in here
Because he's a good shooter in the pba today..and he's a three time scoring champion..
Because he is averaging 28.2 ppg and he can make a more than 5 3-points per game
22
Asi Taulava
Still playing well even it's already his mid 40's. Not every players in the world can do that.
Asi taulava is the best for me because he is a good blocker and rebounder
54 points ina single game
Most dominant center in the pba
42 years old WOW one of my idols in the league.LAKAS. ni THE ROCK eh
23 Kenneth Duremdes
24
Bonel Balingit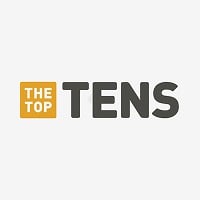 25
Arnie Tuadles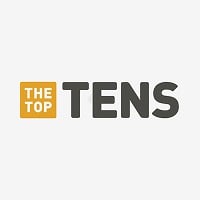 26
Danny Ildefonso
I think he's the best guy who played the Power Forward and Center spot from the year he entered the league until now despite of the fact that age and injuries affected him so much. RAISE THE ROOF!
i choose danny because of being a 2 time MVP
A man with a great heart from the court!
A center that can make 3 pt and perimeter shot, Lakay Danny I known for his amazing low post moves.

He is popular for doing the Raise the Roof dunk, and also a good passer.

He also prove himself as a good mentor, sharing his basketball knowledge to young players, that's why the Kraken releases!
27
Benjie Paras
The power of tower, no one can beat this guy. MVP and rookie of the year!
The only Rookie of the year/MVP in PBA History.
No one can match to the tower of power even the invasion f fil am. I watch him scoring outside and dunk face to face to much taller guy, l
Galing pa din nyan eh ayaw lang maglaro sa all star game inaabangan ko din yan eh!
28
Jason Castro
Idol ko yan walang mas bibilis kay jayson castro
Best point guard in Asia. malaki and contribution nya sa Team pilipinas para mag qualify sa world cup..
The fastest pba player for me. Siya and tunay na future ng pba.
29
Kelly Williams
Kelly williams is the lebron james of the PBA. He stands 6'6 which is tall for a PBA player, who can play four different positions as center, PF, SF and off guard. Great defender, rebounder and scorer. Any player from 1-8.. I dare you.. you're nothing against kelly williams.
30
Junmar Fajardo
Nothing much to say. Just dominant. #GOAT
Best of the leauge
His a dominant center right now in the PBA..he rock all the cebuano fans,..
5 time PBA MVP!
31
Japeth Aguilar
Nba type of play
Best dunker of the pba off all time nba style
Dunker boss
MY BEST IDOL IN ENTIRE PBA PLAYERS..IDOL#always1
32
Danny Seigle
Only because danny seigle is a fil am thata why he never win rookie mvp award in 1999
The best player in PBA of all time
The dynamite Danny best of the best PBA player ever Charlito Pamil
33
Lebron James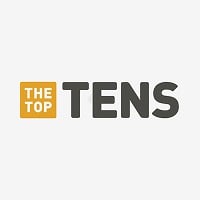 LeBron Raymone James is an American professional basketball player for the Los Angeles Lakers of the National Basketball Association. LeBron has played for the Cleveland Cavaliers, Miami Heat, and the Lakers.
34
Alex Cabagnot
Because he is a great clutch player, he is a versatile player that's all
35
Paul Lee
"He's Probably The Best Player In The Philippines. I Saw Him At Florida During Their Practice For Fiba World Cup In Spain. Beating Almost Half of Bench Players There And They Don't Stand A Chance To Beat Him. Among His Teammates, He Is The Only One That Can Spark In The Paint. My Coach Says He Has A Potential To Play In Nba. - Lebron James,4-time NBA Most Valuable Player.
This Season He is not a good shooter at that time but Lets give him a Chance to Improve =)
Go Angas ng Tondo Paul lee go rain or shine
Paul"d'lethal weapon" lee is good in both defensive and offensive play. He is a great shooter, and he is a game changer like in FIBA Asia 2014... Go lee!
36
Larry Fonacier
A good player
Good job
Most consistent player in the pba
Idol
37
Terrence Romeo
Iverson ng Pinas to!
He too good
38
Ryan Reyes
Ryan Reyes plays with his whole heart and is all out in his games. He may be the best defensive player I know for making every match ups with him very challenging. He also creates turnovers though steals, who would guess how he does it! Aside from his defense, he is also a great offensive player, scoring the threes and aggressively driving down to the ring with his amazing moves and foot work. Ryan Reyes is the best. Go Talk 'N Text!
He took the best stealer and defensive player of the PBA.
39
Samboy Lim
The only player with heart of a Dragon
Most exciting player I ever see,every ball position he make.you can hear the crowd start cheering,even the opposing team fans cheer for this guy.class act off and on the court.he deserve much higher than this number.play much better when he is wearing the national flag in his uniform.
In an Asian Journal, an author from China went to the Philippines to get a perspective of the Basketball Scene. After the visit, the author wrote that Samboy Lim is the Michael Jordan of the PBA. It was also mentioned in an article that Ron Jacobs, the famous coach of NCC/San Miguel in the International Arena, sent Samboy to the States for an operation. Ron Jacobs said to the doctor, "Please fix Samboy. He is my Michael Jordan." Even PBA commentator Joe Cantada addressed in the 1990 All-Star game that Samboy is the Michael Jordan of Philippine Basketball.
40 Kiefer Ravena
41
Ray Parks Jr.
He is the future of PBA. He'll be a potential No. 1 pick. And if I'm the team, I'll choose him over Ravena because he can shoot, dribble, pass and definitely rebound.
42 Willie Miller
43 Olsen Racela
44
Jojo Lastimosa
Best shooter of all time
THE BEST SHOOTER OF ALL TIME
Mr. Clutch.
45
Atoy Co
Come on guys. This guy is a legend. Deserves higher rank than this.
46 Beau Belga
47
Chip Engelland
If you remember this one time PBA player, he will not miss shots beyond the arc! ( 3pts )
48
Ryan Cruz
Ryan Alfred Cruz mas pogi kay gabe norwood, simon atkins, cliff hodge, and chris tiu combined.
Pogi niya pari
49 Jervy Cruz
50
Kobesaya
The legend of his own super s kaning lamig
PSearch List