Best Phoenix Wright: Ace Attorney - Dual Destinies Characters
1
Phoenix Wright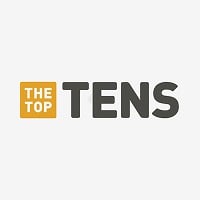 Phoenix Wright, known as Ryūichi Naruhodō in the original Japanese-language versions, is a fictional defense attorney in Capcom's Ace Attorney video game series.
2
Simon Blackquill
Simon is so underrated sometimes. He is such a great character.
I'm always a bit wary when they add completely new recurring characters. Simon Blackquill was done so well. His story with Athena was gripping and heartwrenching, I truly wanted both of them to be happy. He may seem like a steriotypical edgy character, when he's actually quite the opposite.
3 Apollo Justice
4
Athena Cykes
Great character and has some personality compared to Maya. I like her backstory too.
5 Bobby Fulbright
6
Miles Edgeworth
MILES IS SO ADORABLE
HIS HAIR AND HIS CLOTHES ARE JUST AH
7 Myriam Scuttlebutt
8 Damian Tenma
9 Phineas Filch
10 Aristotle Means
The Contenders
11 Yuri Cosmos
12 Ted Tonate
13
Klavier Gavin
The Glimmerous Fop is back, now with added dimensions! Someone hug this man, he needs it.
BAdd New Item