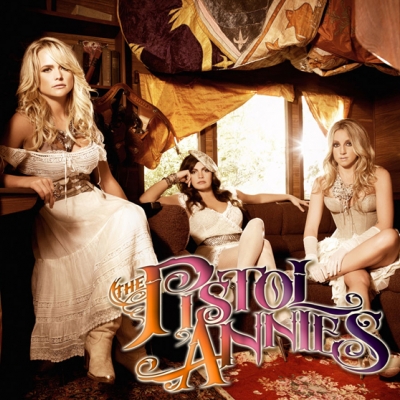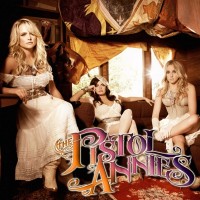 +
Pistol Annies
Pistol Annies is an American all-female country group that formed in 2011 in Nashville, consisting of Miranda Lambert, Angaleena Presley and Ashley Monroe, all three providing vocals and songwriting.
The band is known for heavily feminist country rock crossover songs that present them as strong female characters that can perfectly out-do their male opponents, with the singers taking the personas of tough and sometimes violent females.
Pistol Annies released two albums, "Hell on Heels" and "Annie Up" before going on hiatus in 2013, both of which recieved almost universal critical acclaim. Most critics complimented their attitude and the fact that the three individuals work perfectly harmonic as a group, despite each of them having had successful solo careers before.
Lists Featuring Pistol Annies