Top 10 Pittsburgh Steelers Draft Busts
htoutlaws2012
Here's a look at the 10 biggest draft mistakes in the team's long and historic run as a franchise.
The Top Ten
1
Dick Leftridge
Anybody remember Leftridge of course not a fullback who was picked 3rd overall in the 66' draft yikes. Not everyone can be that Marion Motley type power back, but come on now. To make an even bigger flop his stats are that he played only 4 games, 8 attempts for 17 yards, and got into the endzone twice. That earns him number one on this list. - htoutlaws2012
2
Huey Richardson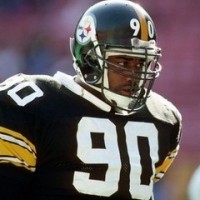 ''Taking Richardson in 1991, Huey played only five games his rookie season, played awful in those games and was cut after the season ended. It was a sad end to Chuck Noll's run in Pittsburgh. Richardson was out of football the next year. He's widely considered the worst draft pick in team history.'' - htoutlaws2012
3
Troy Edwards
''Steelers have mostly missed on first-round wide receivers. None has been worse the Edwards, who never enjoyed a productive season with the team. Edwards was likely a better fit as a slot guy, not as a starter. He was, however, unproductive wherever the Steelers put him.'' - htoutlaws2012
4
Tim Worley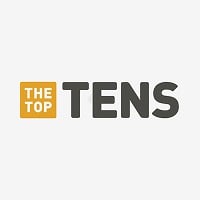 ''Worley never became the productive running back that was expected when the Steelers drafted him in the first round of the 1989 draft. He became more fumble-prone than Rashard Mendenhall has ever been and also got into drugs during his brief career. That made him one of the least successful running backs in NFL history, and he did it all without major injury concerns.'' - htoutlaws2012
5
Walter Abercrombie
''Abercrombie was drafted by the Steelers with the hope that he would be the next Franco Harris. He did make people miss. He made them miss Harris, whom he could never emulate or imitate. Abercrombie was injury prone and ineffective as a runner.'' - htoutlaws2012
6
Gabriel Rivera
''Rivera was another draft pick that turned into a disaster for the Steelers. He was a great defensive lineman coming out of college at Texas Tech, but he would never make it at the NFL level thanks to a tragic car accident during his first season that paralyzed him. The Steelers couldn't have predicted this incident, but the pick lives in infamy.'' I I had watch a piece on the 1983 draft,and I remember them discussing Rivers, and how it went down... that's gotta suck to never really play in the league by being forced to retie in that circumstance I envy that. - htoutlaws2012
7
Jamain Stephens
They drafted Stephens to replace Leon Searcy. This was a mess from the start. He came out of a small school. The Steelers even admitted he wasn't going to be an immediate fit. He arrived in camp out of shape and collapsed the first day of workouts. The team cut him the same day. It's hard to compete with a guy who was cut after only a day of camp after the team admitted immediately that he wasn't likely to be a good, immediate fit. - htoutlaws2012
8
John Rienstra
''Rienstra became a sign of the late 80s for the Steelers: a guy who just couldn't get it together on a team that was in the same situation. He would have fit in well on the current line, where blocking mostly seems to be an optional thing. Rienstra couldn't have stopped a nose bleed. The problem here is that Rienstra was not only a first round pick, he was the highest pick the team had during the 1980s.'' - htoutlaws2012
9
Jarvis Jones
He is definitely the biggest bust the steelers had
''His 30 tackles in 14 games weren't impressive, but good enough to keep hope alive. Then, when he missed most of 2014 with an injury, people began to worry. When he got the starting job in 2015, people were feeling good about him being the future of this linebacking core. But, his 14 tackles and two sacks were nothing noteworthy. After being bounced from the starting four, 30 tackles and a sack.'' He was a member of the Arizona Cardinals only to be cut by week 4 of preseason wraps ups thus the end of a disappointment who never reached his full potential once. - htoutlaws2012
10
Bryon Whizzer White
''White was the top-rated player in the draft after a standout career as a halfback for the Colorado Buffaloes. The problem was that he only played one season for Pittsburgh before moving on. Overall, a correct choice, but White didn't give the Steelers any long-term success.'' - htoutlaws2012
BAdd New Item
Related Lists

Top Ten Pittsburgh Steelers Players

Top Ten Pittsburgh Steelers Players of the 2015-2016 Season

Top 10 Best Pittsburgh Steelers Players Going Into the 2018 Season

Greatest Pittsburgh Steelers Quarterbacks of All Time
List Stats
10 listings
1 year, 195 days old

Top Remixes
1. Dick Leftridge
2. Huey Richardson
3. Troy Edwards
htoutlaws2012
1. Huey Richardson
2. Troy Edwards
3. Dick Leftridge
egnomac
Error Reporting
See a factual error in these listings? Report it
here
.