Top Ten Places to Visit in Australia
puretravel Australia travel guide packed with tips and advice and useful information on activities and adventures. Find out what you need to see and do find out and what's hot right now. This is a one stop travel destination guide so you can plan your travel adventure with ease.

Read more about Australia holidays @ http://www.puretravel.com/Guide/Oceania/Australia/australia
The Top Ten
1
Visit to Brisbane
Brisbane is one of the most beautiful cities in all of Australia. - puretravel
Great city, so much to do. Southbank, Queen Street Mall, The Suburbs (Balmoral, Carindale etc.), West End and beaches are only short drives away. Top quality city
2
Visit Bonorong Park
The centre is located in the northern section of Hobart and provides guests with many unique sights, such as the Tasmanian devil, which can only be found within Tasmania. - puretravel
3
Trip to Cairns
Tourists can explore magnificent reefs while in Cairns, or just lay on one of the many exotic beaches located in Cairns. I tourists are feeling adventurous and they want some awesome views of the city, then they can take a hot air balloon ride above Cairns. - puretravel
Cairns is a great place! I recommend it. - micahisthebest
4
Sydney Opera House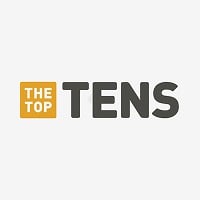 The Sydney Opera house is home to Australia's arts. Seeing a show is always a valuable experience, especially when in a foreign place. There are a variety of shows and times at the Sydney Opera house so finding one that fits your schedule and wants of your traveling group should not be hard. - puretravel
Sydney opera house is the best by far
5
Ayer Rock
! It's not called Ayer Rock, it's called Uluru, but the modern name is Ayer's Rock!
It is a amazing view! - micahisthebest
The Ayer Rock is the world's second largest stone formation of this sort, after the less famous Mount Augustin in Western Australia - puretravel
6
Trip to the Great Barrier Reef
Australia holidays must include a trip to the Great Barrier Reef, which stretches along the east coast of Australia. Intriguingly, this stunning scenery is classified as the largest living creature in the world. - puretravel
Only place worth visiting in Australia. The mainland is all the same. You've got Uluru, just don't visit later in the year during summer. I live in Tasmania and most of the cities and streets are pretty unattractive. Great Barrier Reef is definitely the #1 choice.
Swimming in the Great Barrier Reef was my favourite part of visiting Australia last year!
7
Royal Botanical Gardens
The gardens are like a work of art, and may be different from anything you have ever seen. They are also in close proximity to the Sydney Opera House. Have lunch in the gardens before your show, or go for a relaxing walk after your show. It will be easy to combine two trips into one. - puretravel
8
Visible Part of the Uluru
Uluru is located in the Red Center, which is the vast, red desert at the core of Australia. Here, the sublime beauty and the variety of brilliant colors are most attractive and fascinating. - puretravel
9 Melbourne
10
Gold Coast
Gold Coast would probably be the best place to stay. The beaches, the theme parks, etc - micahisthebest
Come on, should be number 1
The Contenders
11 Great Ocean Road
12
The Kakadu National Park
The Kakadu National Park is yet another fabulous attraction that should not be missing on any traveling list while on Australia holidays. - puretravel
13 The Riverland
14 Jambaroo
15 Fraser Island
16
Perth
Visit Perth if you're rich and impressed easily. I lived there when I was a kid. People would set off fireworks at Swan River every so often. That's the one unique thing about Perth, the Swan River and the black swans. Place is expensive and I still don't know why.
17
Douglas
Douglas - one of north Queensland's most known Australia holidays destinations, providing something for everyone Port Douglas - one of north Queensland's most familiars Australia holidays destinations, offering something for tourist - puretravel
18 Blue Mountains
19
Ningaloo Reef
So beautiful, amazing snorkelling and weather. You can swim with whale sharks, manta rays, turtles and reef sharks. You can 4WD through sand dunes and it's a small area so kids can explore. Just an amazing place
20 Sydney
BAdd New Item