Best Players of Celebrity Big Brother Season 1 (US)
1
Ross Mathews - CBBUS - 2nd Place
Didn't like him but he shouldve won over anyone except James or Shannon
He was the best because he was the smartest, strongest, and maybe the most social besides Ari, but he definitely should have won against Marissa best player of the season for sure, and I was rooting for him because he was one of the only people I knew coming into the show
He was the best mentally, physically, and soacialy
Clearly, he was robbed of winning the annual season. He won 5 comps when his ratty tail was on the line. I thought his strategy was very close to Andy Herren's of BB15 - a snakey floater rat. - BlackDiamonds
2
Ariadna Gutierrez - CBBUS - 4th Place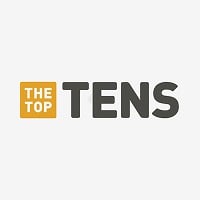 Another surprise I didn't expect, Ari came to play! When she got HOH, she actually put two power players James and Shannon on the block and got Shannon evicted. Her social game was nice as it seemed like no one hated her from the start of the game to the end. - BlackDiamonds
3
Omarosa Manigault - CBBUS - 5th Place
Regardless of political beliefs, to my surprise, Omarosa actually played like a superfan. She couldn't keep allies in the house but she was a fighter! Her putting out comp threat Jason during the double eviction was a great moment especially since her first HOH was ruined. Plus she was the star of the show which was no shocker. - BlackDiamonds
4
Mark McGrath - CBBUS - 3rd Place
Mark was the discount version of Dr Will. He floated but he when he got HOH he broke up the duo Brandi/Ari and got his target out. Decent personality but not enough for me to be honest. - BlackDiamonds
5
Shannon Elizabeth - CBBUS - 9th Place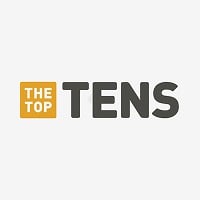 Shannon Elizabeth Fadal (born, known professionally as Shannon Elizabeth, is an American actress and former fashion model.
I rooted for her early when the season started and she even came out swing winning the first HOH and power of veto, yet she doesn't take losing well at all. However her biggest mistakes lie at her feet from breaking up the all-girls alliance, being aligned with rats Marissa and Ross and saving James during the first eviction. She could have gone deep but she got ahead of herself. Since she was been a tad bitter even voting against Ross in the final 2 who had the more superior game. Hopefully since it's over she'll let this wash over her. - BlackDiamonds
6
James Maslow - CBBUS - 6th Place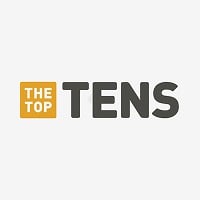 James David Maslow (born July 16, 1990) is an American actor, and singer, known for playing the role of James Diamond on Nickelodeon's Big Time Rush and is a member of the boy band with the same name. He also starred as Kevin Mohr on the Sony Crackle original series Sequestered. ...read more.
Sure he was arrogant and cocky but I actually liked his DRs and his rivalry with Brandi. He came in 2nd most comps and won some. He finally got what was coming to him on double eviction after Brandi was evicted first. He lasted for like an hour. - BlackDiamonds
7
Marissa Jaret Winokur - CBBUS - 1st Place
Ugh is all I can say about her. I found her to be obnoxious, self-centered and she could never stop talking. If you're a casual fan you won't feel the same as me and other Livefeeders who had to endure this. Besides her social game, she was a rat with her fellow buddy Ross. She had no business winning 250K when she followed his game from beginning to end. She did nothing! - BlackDiamonds
8
Brandi Glanville - CBBUS - 7th Place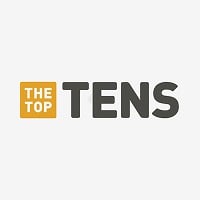 She was not strategic or win any comps! However she had great DRs and stayed true to herself as a personality. - BlackDiamonds
9
Chuck Liddell - CBBUS - 11th Place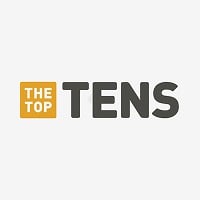 Charles David "Chuck" Liddell (born December 17, 1969) is an American mixed martial artist and former UFC Light Heavyweight Champion. He has an extensive striking background in Kempo, Karate, and Kickboxing, as well as a grappling background in collegiate wrestling and Brazilian jiu-jitsu. A professional ...read more.
Like Metta, didn't seem to know the game but I kind wished he stayed longer. He probably been interesting and would have worked with Omarosa I believe. - BlackDiamonds
10
Keshia Knight Pulliam - CBBUS - 10th Place
I liked her connection with Omarosa for the time she was on. Yet the funniest moment of the season during her eviction speech that her "Breast milk is depleting". LOL. - BlackDiamonds
The Contenders
11
Metta World Peace - CBBUS - 8th Place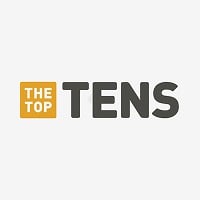 He was the zen personality of the house. He didn't know the game at all but he was friendly. Hated he quit because he would have been a top 3 player just based off social game. - BlackDiamonds
BAdd New Item