Top Ten Best Podcasts
Spark_Of_Life
This is a listing of the best podcasts. I always struggled finding podcasts to listen to, so this list, I hope, will let you find a new podcast that you will enjoy. A brief synopsis of each podcast is provided. If I missed a Podcast you really enjoyed, feel free to add it.
The Top Ten
1
The Nosleep Podcast
Scary stories selected from Reddit's Nosleep forum where the users submit original horror stories. Basically all of them are amazing - Spark_Of_Life
Amazing productions of horror stories. Dark and disturbing and really well done.
It's pretty spooky
Best
2
Welcome to Night Vale
A podcast set up like a radio news show in a small desert town where strange things happen and aren't what they seem. Amazing story, memorable characters. - Spark_Of_Life
3
You Must Remember This
In each episode, the host discusses a person or event in Hollywood history from the years 1900-1999. It's not boring in the slightest - I listened to ten episodes in one day. You don't even have to listen to them in order. - Spark_Of_Life
4
The Friend Zone
Three best friends discuss social issues such as mental health, self care, and dating, relationships, and health. It's not nearly as boring as it sounds. This WILL make you laugh. - Spark_Of_Life
5
Limetown
A fictional podcast told as a series of investigations into the disappearance of over 300 people in a small town in Tennessee. Horror ensues. - Spark_Of_Life
6
The Read
Two best friends, Crissle and Kid Fury, discuss pop culture ranging from movies, songs, T.V. shows, and other works all while cracking jokes and providing their opinions. Very funny. - Spark_Of_Life
7
How Did This Get Made?
Comedians Jason Mantzoukas, Paul Scheer, June Diane Raphael, and a cavalcade of hilarious guests talk about the best worst movies that were ever made, and it will keep you laughing all the way home. - Spark_Of_Life
8
The Joe Rogan Experience
It's a no brainer if you're into MMA and the UFC but Joe also expands on his topics to so much more than just fighting. He is actually a genuinely smart guy who has a number of different guests on his show ranging from academics to sport stars. He combines humour with actual intellect conversation which is ever so fascinating and his upload rate cannot be beaten.
If Joe was a superhero he would be bull man, he can call bull on any situation and dosnt get tricked by complex language, truly the modern captain america
Interesting guests, great host and usually very interesting topics. The only podcast I can sit for 3 hours and enjoy every second of it.
Train by day joe rogan podcast by night all day
9
Doug Loves Movies with Doug Benson
Doug Benson really loves movies. If you do too, you'll enjoy playing along as Doug and a handful of celebrity guests play a grab-bag of movie trivia games and talk about their favorite films in front of a live audience. - Spark_Of_Life
10
Call Your Girlfriend
Ann Friedman and Aminatou Sow bring you the "podcast for all the long-distance besties out there." You will want to call your own BFF after listening in as these two charming, smart, and hilarious women discuss the important things in life like rom-coms, Ruth Bader Ginsberg, casual racism, and general pop culture news. - Spark_Of_Life
The Newcomers
? Cortex
? Luke's ENGLISH Podcast
The Contenders
11 Hello Internet
12
Ask Me Another
A podcast from NPR with fun games, questions, and comedy all around.
Hosted by Ophira Eisenberg, NPR's weekly quiz show featuring puzzles, trivia, and word games played in front of a live audience is addicting. With a weekly celebrity VIP (Very Important Puzzler), including the likes of Ellie Kemper, Uzo Aduba, and Sir Patrick Stewart, it's also a really good time. Get into it. - Spark_Of_Life
13
DrunkenPeasants
The greatest podcast in human history
Back in the day, this was like the Howard Stern of podcasts. One of the best features of DP that a lot of other podcasts don't have was the fan community. It was a weird niche of inside jokes, awesome quotes, and strange characters centered around the strangest group of fans that I've ever seen.

"Corme Orn God
The Rind of Zayo Dedong
G-Man and The Masters of Stupidity"

all classics
They sit there and attack the Manatee's family situation...

But really, DP is amazing, it's the only podcast I really care about - mtndewlord
14 The Steve Austin Show
15
Good Job Brain!
I love this podcats
I love this podcast
16 Baited!
17
Wait Wait... Don't Tell Me
A very great game show filled with excellent humor!
18
Shane and Friends
Shane and Jess are so funny
It is just the best podcast VOTE FOR IT! the different guests are so funny doing stuff you can't even imagine!
19 Rebel Force Radio
20
Podslash
This podcast is the best! The hosts are very funny and clearly know about the genre! - Scr3aM
21 The Inner Tube
22 Monday Morning Podcast
23
Theater People
The ONLY podcast featuring full-length interviews with Broadway's elite including Tony Winners, theater legends, and up-and-coming stars of the Great White Way. Host Patrick Hinds, an incredibly passionate theater lover, can't hide his genuine admiration for his guests, making for some really wonderful and insightful talks that feel more like conversations between friends than interviews. - Spark_Of_Life
24
Vulture TV Podcast
Calling all T.V. addicts: New York T.V. critic Matt Zoller Seitz, Vulture T.V. columnist Margaret Lyons, and Vulture T.V. editor Gazelle Emami take a deep dive into all things T.V., and drive the cultural conversation around what makes great television forward. These people love T.V. more than you hate rush hour traffic. - Spark_Of_Life
25 Revisionist History
26 When the Kids Go to Sleep
27 The Eastern Border
28
The Black Tapes
Horror series about a reporter listening to tapes based on the unsolved cases of a doctor who loves to debunk supernatural cases. Very scary, not for the faint of heart. - Spark_Of_Life
This is a another one of my favorites. Really scary if you listen in the dark - Scr3aM
29 Freakonomics
30 Reply All
31 Completely Unnecessary Podcast
32
The ManBuyCow Podcast
I am actually very sad that this is not on here. It's the funniest thing I've heard, ever.
33 Radiolab
34
Adam Carolla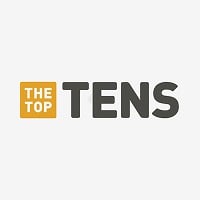 35 Kyle and Corin
36 Rabbits
37 The Unexplainable Disappearance of Mars Patel
38
The H3 Podcast
It's good
39
My Favorite Murder
Literally genius by accident. Karen and Georgia are the best comedic duo in podcasting. This podcast is perfect for people who have a healthy obsession with murder. You are not alone!
40
The Andrew Klavan Show
Andrew seems like a really nice and genuine guy. His sense of humour is great and he provides some good and intelligent insights into current political matters. - Onafriday
41 NerdCast
42 Pro Crastinators Podcast
43 Insufferable Social Media Argument the Podcast
44 SuperMegaCast
45 Conversations with People Who Hate Me
46 Osw Review
47 Waking Up Podcast with Sam Harris
48 The Last Podcast on the Left
49 Goosebuds
PSearch List
Related Lists
Top 10 History Podcasts

Best Adele Persian Daydreamers Podcast
Top 10 Comedian Podcasts

The Everything Podcast MCU Films Ranked.
List Stats
100 votes
51 listings
2 years, 8 days old

Top Remixes
1. The Nosleep Podcast
2. Welcome to Night Vale
3. You Must Remember This
Spark_Of_Life
Error Reporting
See a factual error in these listings? Report it
here
.