Top Ten Best Pop Songs of 2015
The Top Ten
1
Cool for the Summer - Demi Lovato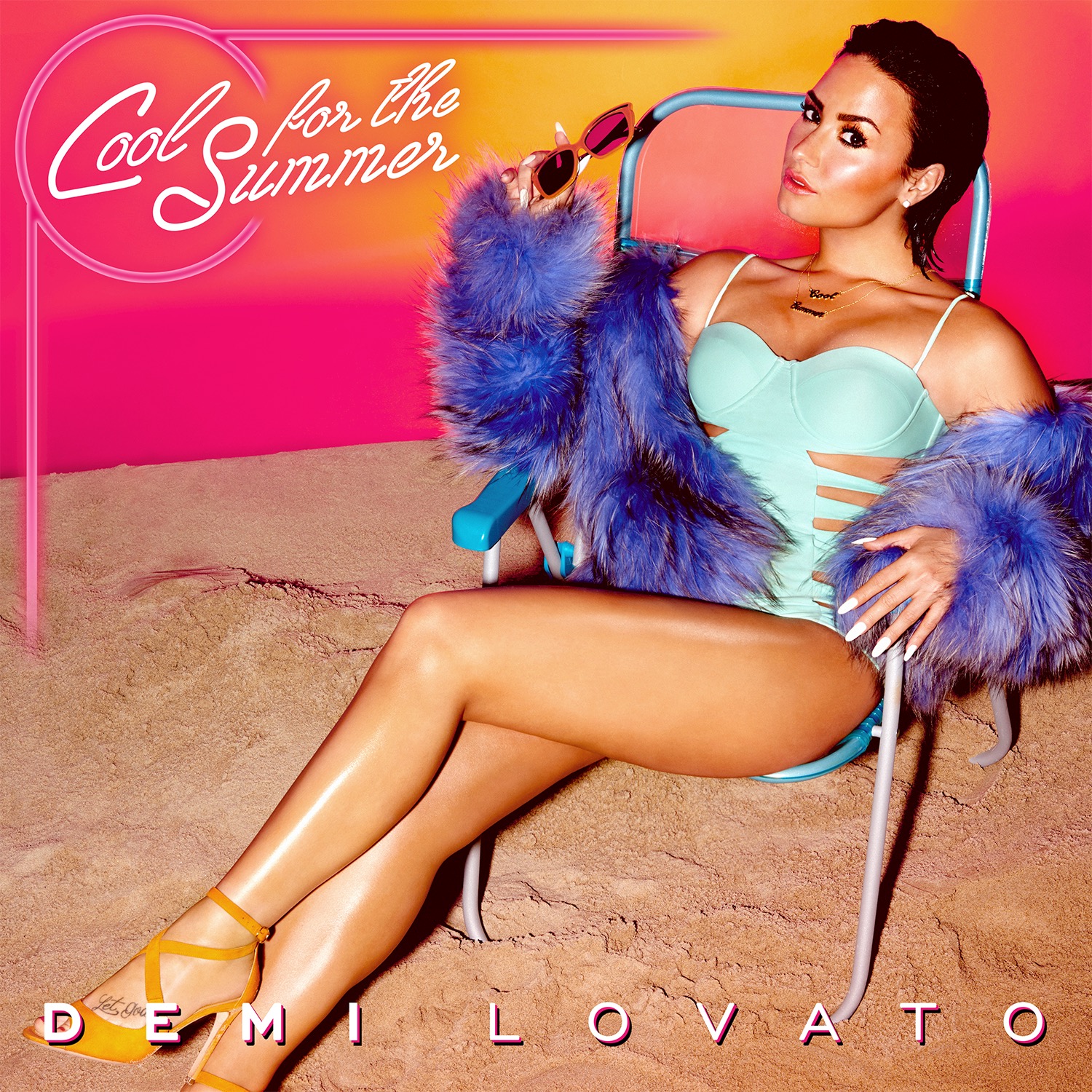 Demi is the queen. I love all her songs, but what makes her better than most other artists, is that she can sing literally everything. I'm so happy for her, that she now has Max and is finally happy. Lovatic forever <3
She KILLED IT with this song! It was the song of the summer!
What's wrong with being
I do believe Adele should be #1 but this should be in the top 5 cause Demi can sing circles around Selena and Meghan Trainor and this song is edgy so #2 just Adele is amazing
2
I Want You to Know - Zedd

Heard it on the radio last night and I love it!
It's an amazing song!
This is amazing
Zedd and Selena were amazing in this song
3
Good for You - Selena Gomez

Selena is the queen
Ok song but it sounds like she is about to die and I think hands to myself or same old love should be no.3
Selena slays, this song is very sexy and grown up
Deserve to be at number 1
4
Love Me Like You Do - Ellie Goulding

I love this song it is so up beat and alive, and it is not about breakup like most love songs, its about being in the moment of love
This is my favorite song of 2015. IF I made a best songs of 2015, This would be number one!
Love this song. And Ellie Goulding
I love. You do too.
5
Hello - Adele

Adele is one of the only true artists left in the world. She can sing out Demi Lovato any day.
This obviously should beat out Demi.
What, by far Adele is number 1 you kidding me?
Really overrated, but it's Adele, so it's good. Not top 5 worthy in my opinion, but still good. - Maxo
6
Worth It - Fifth Harmony

I fell in love with this song when it came out. - FennikenFan9
I love this song
This is a terrible song. It sucks - kmyeakel
It sucks monkey butt.
7
FourFiveSeconds - Rihanna

I love this song! The only down-sides is that the lyrics are kind of forgettable, and the verses seem too short to me. Still great song! - Maxo
No. It's by Rihanna featuring Kanye West and Paul McCartney
This song just sucks. Only leave Paul McCartney in and it will be amazing - kmyeakel
I honestly believe Bart Baker when his parody said Rihanna and Kanye drugged Paul.
8
Cheerleader - Omi

I love the trumpet in this song! The lyrics make it even better. I could listen to this song on repeat for days and not get tired of it
Rather kill myself than listen to this crap. - MRniceguy583
I think this song is too overrated. - xNicIsTiredx
This song is so overrated
9
Lips Are Movin - Meghan Trainor

It and All About That Bass are both the exact same song. Both of which suck hard.
Just because I smell "her" on your collar, I'm going to leave you? This is one of the worst songs I've ever heard.
Lyrics are very distasteful and displeasing. Actually the song is very displeasing!
Another version of all about the bass but all about the bass is slightly catchy
10
See You Again - Wiz Khalifa

This song really should be higher! It's lyrics are so emotional and the music is pop, and the combination is so amazing!
This is one of my favorite pop song even though I kind of consider it hip-hop
Makes me feel good when I think about my grandfather who passed away 3/24/16
Don't like this song. That is my opinion and I know a lot of people do.
The Contenders
11
Cake by the Ocean - DNCE

It's about having sex on the beach, kid. Tell me: how the hell is that kid friendly?!
What kind of title is this, and also why do kids listen to this if it says the f word in each chorus, look up the lyrics, our generation is stupid, this is all just auto tune crap that 2015 brings us
Everyone in the bad look like they are on crack
I love this song Cake By The Ocean it's a great kids song by the way I'm a kid making this review
12
King - Years and Years

I love this song
My mum loves this song
Awesome song. I don't know why I like it but I do.
13
Fight Song - Rachel Platten
This is a very motivational song, It deserves to be higher - Fandom_Lover
14
Centuries - Fall Out Boy

15
I Really Like You - Carly Rae Jepsen

This is a good song - kmyeakel
Love this song
It is catchy but is annoying... it 's just like I REALLY REALLY REALLY REALLY REALLY REALLY LIKE YOU...
I'm really really really really really really sick of hearing the word "really". Really.
16
Beautiful Now - Zedd

This song has such a great meaning, to live your life because you are alive and free. It's so amazing and one of my most favorite songs.
Meaningful, fun and lots of people could look at a mirror from this song. - Randomteenager
Well this song make me feel so free
16! seriously?!
17
679 - Fetty Wap

This song is inappropriate
God no
18
Wildest Dreams - Taylor Swift

There's parts that sounds like she's making sex noises
This song is AMAZING I love it so much Taylor Swift I love you
It was so great
Love this song
19
When We Were Young - Adele

This song is disappointing. Adele's vocals are not as good as on other songs like Hello or any of her hits from 21 that charted, the background vocals are unnecessary, and I actually hope this song is not her next hit following Hello. I hear some other people liking this song, I just don't.
From all the songs out here, this song full of feelings and it's like an update version of someone like you and it's kind of the best, I'm sure this song is not the best thing that was realeased in 2015, but all the way, it's amazing ( I didn't like the studio version I don't know why but I got enchanted by the live performances )
I love the way you make me feel I love it I love it
Amazing!
20
Stitches - Shawn Mendes

The beat makes me want to sing for reason because this song is god
I gotta admit, I love his optimism here.
I love this song Shawn your so hot
I'm in love with Shawn mendes!
21
Firestone - Kygo

Come on it's the best song of the year - InfernoTopTenners
This song sucks
22
Ex's & Oh's - Elle King

23
Hold My Hand - Jess Glynne

I like the song but I have no clue who the lady is that sings it. Is she a new artist?
I love this song so much! It deserve better than ten!
I love this song!
This song is sooo good!
24
Sorry - Justin Bieber

JUSTIN IS SO TALENTED AND SOOO AMAZING. LOVE YOU JUSTIN AND YOUR SONGS FOREVER AND EVER AND EVER
25
Ghosttown - Madonna

PSearch List