Best Persian Pop Singers
The Top Ten
1
Shadmehr Aghili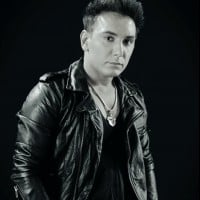 Shadmehr Aghili an Iranian singer composer, arranger, musician, songwriter and actress . He was born in 1973 in Tehran . He started his career with the release of several albums in Iran . His second album, his music became famous mosafer . The dehati album bestselling albums of pop music history in Iran, after Iran's 1357 revolution in Iran, he is the third album . After he became famous in Iran do not belong to the majority of the album was licensed to why he later emigrated to Canada, then the United States of America .
He is king of Persian pop. He is a great pop artist and he is also one of the greatest guitarists and violinists in the world
Didn't know he was Persian but then again what other nation would he be from?
Morteza pashaei is the best...
The greatest legend /master/popular and also the most melodious and attractive persian singer ever
2
Morteza Pashaei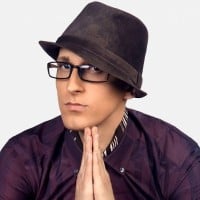 Morteza Pashaei was an Iranian musician, composer, and pop singer. Born and raised in Tehran, Pashaei studied graphic design and was interested in music since his childhood, when he began playing guitar.
Morteza Pashaei has no back singers, no dancers, no models, no large orchestra, no best sound and light equipment, no best decorators for the scene, and add to the list, his pain and fighting with the most terrible cancer... But you see how he was and still are popular artist. why? Because he loved what he was doing and he respected people, besides he was really talented and born with lovely voice and handsome look.
Part of Morteza's success : he was working with poet who truly knew Morteza and his life, so the lyrics some how was about Morteza and it has matched his character, voice and melodies. he had a very smart manager who was able to solve the problems, he had a group of nice players, photographer and staff, all they loved morteza and they did their best.
Morteza pashaei with his modern and fresh style of music + unbelievable beautiful voice could connect the millions of young hearts. Now people are in love with Morteza himself too. No matter who will come out better than him in the next hundred years, he marked his footsteps in Iranian pop music.
Maybe some people say he will be forgotten after a time but a family never forget his father.. He is the father of specialfamily (khas)
And the reason we love him is he mixed his soul and love whit music, if you listen them you can feel it and you can feel he's still ALIVE.
He is forever...
3 Mehrdad Asemani
4 Khashayar Etemadi
5
Hamid Askari
The best Singer of iran
6 Shahrum Kashani
7
Sirvan Khosravi
Sirvan is a real artist. He has an emotional and perfect voice, and all his songs are so special and so amazing. I am Tunisian and I don't understand Persian but because of him I become in love with Persian.
8
Ebi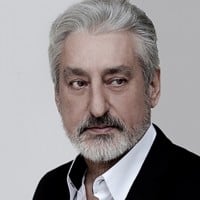 Ebrahim Hamedi is a Persian singer born in June 19, 1949, known better by his stage name Ebi. ...read more.
9
Farzad Farzin
He is the best
10
Mohsen Yeganeh
Best best best
He is the best
The Contenders
11
Ali Hosseinzadeh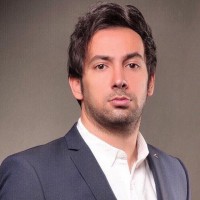 12
Dariyush Eghbali
The master of protest in persian music...
Should be the first! Seriously guys!
Are you kidding me? Dariush is best singer of all time. he is number one
Best from the first
13
Siavash Ghomeishi
I love his songs
14
Mohsen Chavoshi
The most talented
Love his voice
15
Rezaya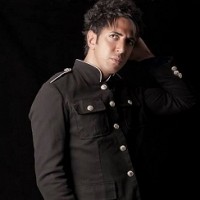 16
Ehsan Khaje Amiri
He is the best
17 Reza Sadeghi
18
Benyamin Bahadori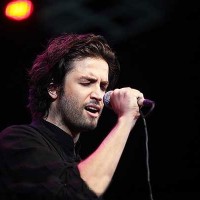 19
Googosh
Have a good academy
20
Amir Tataloo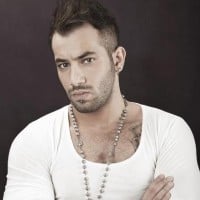 Amirhossein Maghsoudloo, born September 21, 1987 (age 33) better known by his stage name Amir Tataloo, is an Iranian singer and songwriter. He was born in Tehran, Majidiyeh region. An underground musician unauthorized by the Ministry of Culture and Islamic Guidance, Tataloo is "a rapper with so many fans" in words of Time and has a "strong fan base" among the youth in Iran according to Radio Free Europe/Radio Liberty. His style has been described as "popular flashy blend of pop, rap and R&B". As of March 2017, he has up to 4 million followers on Instagram and 1.3 million followers on Facebook, making him one of the most popular Iranians on social media.
Never anyone saw some one like him. Out of questions and compare the best ever have born.
21 Siavash Ghomayshi
22 Ahmad Zahir
23
Mehdi Ahmadvand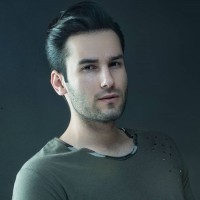 24
Kamran Hooman
I hate kamran hooman they are like little girl with stupid face..
They are good too but..
Morteza pashaei is the best..
He is Forever..
25 Shohreh Solati
PSearch List