Top 10 Most Popular Cities in the Philippines
valentinecapute
The cities below are the well-known cities in the Philippines.
The Top Ten
1
Metro Manila
It might be popular yet very dangerous to live in.
yeah
YEAAH of course all cities in metro manila are totally popular especially quezon,manila,makati,taguig,marikina etc...that's why I wrote it metro manila so that other cities can be there too. - valentinecapute
2
Cebu City
No more doubts Cebu is the number 1 city in the Philippines. Globally known as Queen City of the South because of its uniqueness and fastest growth of economics. Cebu, is known locally,internationally, and globally wonderful city in the world. Check global outstanding Cities. #SouthEastAsia/Philippines
Woow cebu, cebu always next to davao I think..known as:queen city of the south.. - valentinecapute
3
Davao City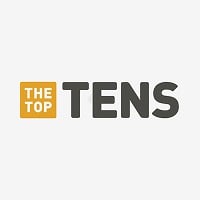 I think if we don't have manila, davao will be the leading city in philippines, - valentinecapute
Davao the best, walang maingay, di magulo. May peace of mind kapa..
I love Davao forever,
Proud here
The most safety city in the philippines. walang masamang mangyayari sayo kahit maglakad ka pa tuwing hating gabi. mababait and mga tao. the best
4
Iloilo City
Most popularly known as the City of Love where the past and the present meet. This city provides the spark of modern living and continuous growth while preserving the rich history of the past.
Most Beautiful city of the of the Philippines
I can say iloilo,the most hospitable,cheerful city in the philippines - valentinecapute
5
Baguio City
The creative city in the philippines and one in asia's creative city,baguio is surely a popular city,also summer capital of the philippines. - valentinecapute
6
Bacolod City
Sugar bowl of the philippines,one of the livable city in the philippines. - valentinecapute
7 Angeles City
8
Puerto Princesa City
The only city in palawan,but so many awards,in terms of caring nature and cleanliness there's no other than puerto princesa,this city is so nature lovable,and so beautiful,the underground river,and so safe city w/out earthquakes.and also it is the greeniest city in philippines...it is very perfect city.. - valentinecapute
9 Tagaytay City
10
Legazpi City
ATV Capital of the Philippines... Home of the World's Most Perfect Cone, Mayon Volcano... One of the Most Scenic Cities of the Philippines... City of Fun & Adventure...
The Contenders
11
Tuguegarao City
The Most Hottest Place In The Philippines
12 Naga City
13
Santiago City
1st Class City in Region 2, a billionaire City, City of lights, Christmas Capital of the North.
Central business hub in region 2. the land of many firsts in the region.. a diverse city and has a manila feels.
14 Batangas City
15 Vigan City
BAdd New Item