Top Ten Most Popular Comedians, Comedy Actors and Comedy Teams of All Time in Austria
Everybody loves a good laugh. So do Austrians as well. Humor isn't always the same in all the different countries, much of it is based around everyday situations, moral standards and language, which often widely differs between nations, as do some sorts of humor that just inexplicably work better in some parts of the world than in others. Some of the names on this list are known around the world, others in a couple of countries, and others only in German language territory - their humor consists of slapstick, word play or situation comedy. But one thing they have in common is that they brought many laughs to Austrian audiences.
The Top Ten
1
Bud Spencer and Terence Hill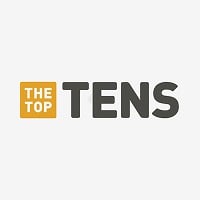 My Childhood - Jetister
The Italian duo became famous through western films in the late 60s wave of spaghetti westerns, and in the 1970s started to design them more comedic and parodistic, before going for full comedy later on. Their humor is based around slapstick and they became especially famous for their chaotic, cartoonish beating and fighting scenes, which often end up in then destroying the entire place they are in. Over the years, the duo's many, many movies became absolute cult classics, and some of them air every few days on some channel on T.V., often in the form of movie marathons. They have a devoted fanbase and several stores that sell DVDs have separate "Bud Spencer and Terence Hill" sections. No individual movies by them can be highlighted, but their names became something like a brand that attracts many people. - Martin_Canine
2
Peter Alexander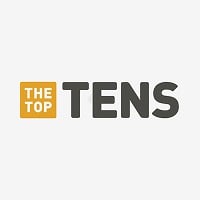 Peter Alexander Ferdinand Maximilian Neumayer, going only by Peter Alexander as his stage name, was an Austrian actor and singer from Vienna who was born on Juny 30, 1926 and died on February 12, 2011. ...read more.
Is this supposed to be a list of comedians from Austria or a list of European comedians, or just a random list of comedians that are enjoyed by Australians no matter where the comedian comes from - germshep24
This is a list about comedians that are very popular in Austria no matter where they are from. - Martin_Canine
The Austrian entertainer Peter Alexander became one of the best known and most popular celebrities in both post-war Germany and Austria. He starred in numerous comedy movies that are still much watched on T.V. decades later, many in the typically Austrian subgenres of the Revuefilm ("show film") and the then-popular operetta, which often included singing and dancing in a typical, light hearted comedy plot, and which contained everything people expected from entertainment back then: humor, romance and music. The movie "i'm weißen Rößl" in which he played the leading role, is an all time classic Austrian movies every kid knows. Also his "Graf Bobby" and "Lümmel" movie series are very popular, although I myself haven't seen them. Later on, Peter Alexander hosted his own T.V. show, the music show "Peter Alexander Show", from the 60s to the 90s, that often had tens of millions of viewers (most, of course, were Germans, as they are a bigger nation, but it also had ...more - Martin_Canine
3
Laurel and Hardy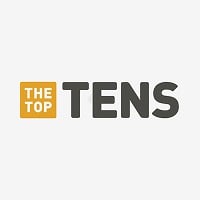 Stan Laurel and Oliver Hardy are known to international audiences to various names, often revolving around the idea that one is fat and one is skinny, or that one is British and one is American. In German language territory, they are known as "Dick und Doof" ("fat and dumb"), and they are often synonymous with comedy itself. As you might know, they shot various films, both silent ones and talkies, both full length and short ones, and they revolutionized the idea of slapstick. Their sheer appearances are known to every kid even if they haven't seen a movie by them. Almost 100 years after the start of their career as a team, their works are still an all time favorite on German language T.V.. Like Marilyn Monroe's or Charlie Chaplin's, the faces of Laurel and Hardy are among the most iconic images of movie history that immediately come to people's minds if they hear the term "movie". Of course, they also have their own section in DVD stores. That being said: the Three ...more - Martin_Canine
4
Louis de Funes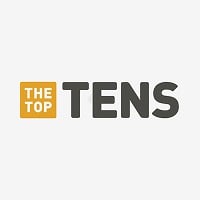 Louis de Funès, born Louis Germain David de Funès de Galarza, was a popular French actor of Spanish origin and one of the giants of French comedy alongside André Bourvil and Fernandel.
I watched several films with him and I have to say he's very good. - Metal_Treasure
The French comedy actor received an enormous status of popularity in German language territory especially with his movies from the 60s and 70s. His roles usually revolved around playing hot tempered characters, often bosses or patriarchs, that find themselves in situation in which they end up as the butt of the joke. For English language audiences that usually don't know his work: imagine Donald Duck playing Mr. Burns. The humor of Louis de Funes worked mostly through his extremely characteristic facial expressions and furious gestures, his movies have a high tempo and a whole lot of visual gags, and sometimes, but not always, social commentary. His most famous films are the six "Gendarm" movies, in which he plays a policeman in St. Tropez, which became iconic cult classics. Also, "The Mad Adventures of Rabbi Jacob", which is not only a really funny movie but also a great statement against racism (and which American audiences are most likely to have heard of as it was ...more - Martin_Canine
5
Rowan Atkinson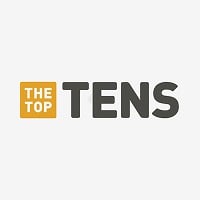 Rowan Sebastian Atkinson, is an English actor, comedian, and screenwriter best known for his work on the sitcoms Blackadder and Mr.Bean
British actor Rowan Atkinson's character of Mr. Bean, who had a 15 episode sitcom in 1989 and two theatrical feature films in 1997 and 2007, as well as an extremely disappointing but long running cartoon show, is an iconic one that every child in Austria knows. Bean essentially is a grown man with the brain of a young child, whose humor often relies on his struggle to live an adult everyday life, in addition to barely talk at all. The original show has had hundreds of reruns, the movies were huge successes and the character was also used in commercials. Later on, in the 2000s, Atkinson created another character that became very popular: Johnny English, an incompetent spy who, while embarrassing himself constantly, thinks of himself as a brilliant genius. The character had three movies so far (in 2003, 2011 and 2018), all of which were successes. - Martin_Canine
I love this guy. He is very entertaining. He makes me smile just looking at his photo. - Metal_Treasure
6
Michael "Bully" Herbig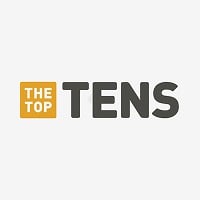 There was a time when German comedy actor-writer-director "Bully" would have probably topped this list, which is from the late 90s and the mid-2000s. His sketch comedy show "Bullyparade" (1997-2002) was extremely popular and his kind of parodistic humor was praised as original and unique in German language territory. His two movies "Der Schuh des Manitu" (2001, a parody of the movie adaptations of the works of Western writer Karl May, specifically the adventures of his character Winnetou) and "(T)Raumschiff Surprise Periode 1" (2004, a parody of science fiction sagas such as "Star Trek" and "Star Wars" with high quality special effects itself) are the two most successful movies from a German language country in German language territory. The former one had more viewers than "Titanic" and "Avatar". Every child knows them and numerous quotes and scenes became iconic and have entered everyday language. However, his projects after the two movies were ...more - Martin_Canine
7
Michael Niavarani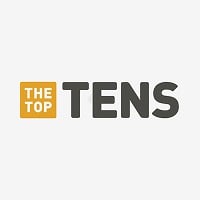 Michael Niavarani is an Austrian stand up comedian, actor and TV personality of Persian descent born on April 29, 1968. ...read more.
In the 21st century, The Austrian comedian of Persian descent became very well known not from movies - although he starred in those too, but they were mostly met with lukewarm reviews - as from his stand up comedy stage shows, which are then later aired on T.V. like a regular movie - especially "Gefühlsecht", a collaboration with Viktor Gernot. Niavarani has a very specific Austrian humor that manages to capture the silliness of everyday life and turn it into something extremely funny. He is known for his exaggerated rants about the stupidity of society, but often ends up as the butt of the joke himself (e.g. he rants about the craze for people always falling for the newest trends and buying things they don't need, at this very moment the doorbell rings and the postman brings him a package he ordered, containing something that was a limited edition although Niavarani has no clue what it actually does). His humor also heavily revolves around the battle of the sexes, as well as ...more - Martin_Canine
8
Otto Waalkes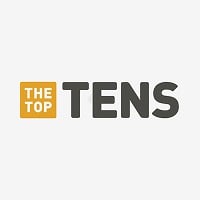 Otto Waalkes, usually called simply Otto, is a German comedian that had a major impact on German language comedies in the 70s and 80s. He is known from stage shows, his audio recordings, and his films (usually starting with "Otto" and then something). In his movies, Otto is a naive, goofy dork with a good heart and a positive attitude that often has everyday life problems such as having no money to live or being in love with someone "above his league". Waalkes' humor revolves mostly around word play and is virtually impossible to translate - as when he teaches an English lesson consisting entirely of false friends. His punchlines often came in so unexpected that he completely redefined German comedy. Unfortunately, although for some time he was known as one of the greatest and most inventive comedy artists of the German speaking world, he became notorious for his decline in quality. He keeps repeating and altering his old jokes over and over again, and while his classic ...more - Martin_Canine
9
Monty Python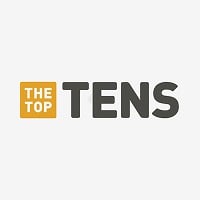 The British comedy group that brought us the hilariously grotesque stories of a man mistaken for the messiah and knights looking for the holy grail has just as big of a cult following as in the English language world. They may be the only group on the list that aren't watched by young kids, though (although "Brian", "Knights" and "Something Different" are rated 12+, "Meaning" is rated 16+). The team defined the sense of humor of the 1970s and basically set the bar for everything that was to follow in the subgenre of bizarre and outrageous humor. There's a slight difference to America though: in Austria, "Life of Brian" is more iconic and acclaimed than "Holy Grail", in the US it appears to be the other way around. - Martin_Canine
10
Jerry Lewis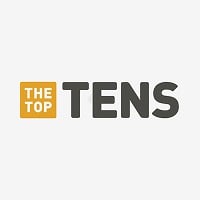 Jerry Lewis was an American comedian, actor, singer, film producer, film director, screenwriter and humanitarian.
Much like in France, American actor-writer-director Jerry Lewis made a bigger and more welcoming career in German language territory than at home, and was met with positive reception after he parted ways with Dean Martin in the 60s. It might not go to the extent that the French love him - the Austrians do not praise and analyze his direction abilities as much, he is seen as a guy who makes fun slapstick films with a heart and a message - but that doesn't mean he isn't well liked. He's a bit more polarizing though than other artists on the lists. While many do love his humor, for others he's too extreme and over the top. But he got a big fanbase and "The Nutty Professor" is a cult film. Also, he's got - you might have guessed it - his own DVD section. - Martin_Canine
The Contenders
11
Chris Lilley
The actor from the popular Australian T.V. series: Summer Heights High and We Can Be Heroes - germshep24
BAdd New Item