Most Popular Fandoms
The Contenders: Page 3
41
Five Nights At Freddy's Fandom
Huh, I thought this was a really huge fandom. Must've just died out after what Scott did.
I just wish this that the fandom was just now starting
Fandom is still going strong with Exotic Butters
Fnaf is better then stupid mlp and undertale
V 22 Comments
42 Barbz
43 Fighters
44
Warrior Cats
If you like cats and you like adventure and good storylines, this is the book for you, but do be aware that there is blood and lots of sad parts. But if you can get over that, then you might just really like this. I started on the very first book, Into the Wild, and you should too, it will give you no spoilers and want you to run through the whole first series, I just finished it and LOVED it! While you're there, there are also super editions, most of them are back stories about your favorite leaders, my favorite so far is Bluestar's prophecy.
How are Beliebers higher than this awesomeness?
Warrior cats is my favorite fandom!
Fire alone will save our clan.
V 5 Comments
45
Rock/Punk Bands
Yes! All time low and sleeping with sirens and panic at the disco is LEGIT!
I love all time low and sleeping with sirens and panic at the disco
I don't know what world you've been living in where Britney spears has a bigger fandom then punk rock. What's next, fitz and the tantrums? (Who's that might you ask? Exactly.)
I FINALLY FOUND MY FANDOM ON THIS LIST, FALLING IN REVERSE, SET IT OFF, GREEN DAY, ALL TIME LOW, OLD PANIC! AT THE DISCO, ETC.
V 8 Comments
46
The Clique
TWENTY ONE PILOTS IS LIFE
Twenty one pilots will literally save your life. Join the Clique, we're not ALL mean, sheesh.
Stay alive, frens |-/
THE CLIQUE FAMILY ARE THE PEOPLE THAT KEEP THE SMOLS BEANS SAFE BECAUSE THEY ARE TOO PURE FOR THIS WORLD ONCE YOU ARE PART OF THE CLIQUE THERE IS NO ESCAPING. TWENTY ØNE PILØT IS LIFE.
TWENTY ØNE PILØTS IS LEGIT ALL I LISTEN TØ, I WAS DUN WHEN I SAW THIS ON HERE!
47
Maze Runner
THIS. RIGHT HERE. IS THE MOST AMAZING FANDOM YOU'LL EVER GIVE YOUR LIFE TO. You'll easily fall in love with at least one character, like mentioned before me, how can you not? It might make you cry a couple thousand times, but it's completely worth it.
WHY THE HELL IS IT ONLY 37?!?! I completely agree with Harry Potter and teen wolf being before it but other than that, the rest of those rubbish fandoms should just step aside and let King sassy Minho through
The books are amazing and I recommend them so much
HOLY CRAP, BEST SERIES AND FANDOM EVER. The fandom is extremely friendly and the author is aware of what the fandom thinks of, etc. THE BOYS ARE HOT, AND THE SERIES WILL MAKE YOU LAUGH AND CRY. I DEFINITELY RECOMMEND YOU READ IT.
V 12 Comments
48
Eddsworld
Eddsworld must be noticed more. The 3, and in some "Eddisodes" 4, guys go on such hilarious adventures, and the shocking conclusion to "The End Part 2" was just amazing. The animation is fantastic, the characters' personalities are awesome, and it's just so loveable. Edd may have passed away, but the Eddheads will keep his world spinning forever :'). Eddsworld just recently hit 1,000,000 subscribers on YouTube. - icestorm1116
It's THE BEST THING I EVER SAW
49
Teen Wolf Fandom
Teen wolf is probably the best things that has ever happened in my life I literally have two fan accounts loads of teen wolf stuff and I'm meeting Holland (aka Lydia Martin) for my birthday! I stan other shows like the 100 I'm also meeting some of the cast but I swear TEEN WOLF ENDS ALL OF YOUR HOES
I don't understand how Teen Wolf isn't higher? It's my favourite T.V. show and I've been hooked ever since episode one. The plots are so clever and the way the writers incorporate creatures from different mythology is amazing. Every single character, even the very small ones, have been given character development. All in all, this show is the best and should definitely have more votes
How is Teen Wolf all the way down here? How? It's just such an amazing show and you get so attatched to the characters (maybe a little too much) and the cast is so amazing, all the ships, the plot and I just love it. Please make this higher.
Teen wolf should AT LEAST be AFTER percy jackson
V 7 Comments
50
Melanie Martinez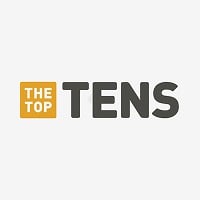 Melanie Adele Martinez is an American singer and songwriter. Melanie Martinez auditioned for the American television vocal talent show The Voice and became a member of Team Adam.
Having her in my life, and actually MEETING her changed everything. She gives me this boost of confidence and shows me that being yourself is awesome and that you should do what you want to do. She means absolutely everything to me.
Biggest inspiration in my life, I love all her music and I am proud to be called a Crybaby!
Her music is so creative and amazing, I don't understand how she ain't on the list. I know that the Harry Potter fandom and the phandom is really large (because I'm part of both of them), but Melanie is truly amazing. - phanholic
51
Pokémon Fandom
The comment on the bottom is mine, I'm aware that I spelled "just" wrong. Seriously though, hasn't this game attracted to you too? My first was Pearl, I got that at age nine and accidentally lost it even though I loved it so much 'cause, well, you know kids. Waiting for a remake of it just makes me feel so impatient, I want to watch a let's play of Pearl but I think I'd rather save my hurting nostalgia moment for when I freak out at the remake and immediately buy it and start playing it!
This show give entertainment for kids and grownup alike. It brings back childhood memories to the adults (like old characters like Misty, Brock, and so many more) and it brings new fandomers to a good concept of what life would be like if these creatures were here. Also it shall bring people together with the new Pokemon Go with live trainer battles and such not.
Pokemon- The most nostalgic game you will ever play. No matter where you go, there is always at least one Pokemon fan. Literally, try it.
Good fandom. - Lunala
V 7 Comments
52
The ShadowHunter Fandom
Come on guys, who doesn't love Jem :3 And don't even get me started on Magnus...
In the word of Jace, No, we think that we are better than everybody else. An opinion that has been backed up with ample evidence
Shadowhunters are life!
Along with Harry Potter this is the best thing! All of the characters are amazing and the world is so intricate - it's amazing!
V 6 Comments
53
Arianator
Arianators are the best fans EVER! LIKE, EVER! We aren't just "fans" we are a FAMILY. Arianators care for Ariana, and even each other. Arianators can identify each other and make great friends from that bond. We are crazy, lovable and very supportive of our queen. Do you even see how many followers Ari has on social media? She has like, 50m+ on insta and 36m+ on Twitter. Do you think that is an easy thing to do? NO! But we love her and would do anything for her!
My.. i... impossible to be explained!
We rule ❤️
ARIANATORS ARE THE KINDEST PEOPLE EVER.
54
DC Comics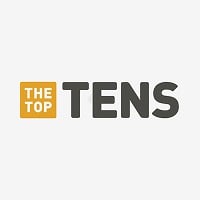 DC is amazing! It's so underrated and gets such a bad rap. If you're interested in becoming more involved in the DC Universe, I suggest watching their animated series that you can find on Netflix: Young Justice, The Batman, Justice League, Justice League Unlimited.
HOW is Marvel higher than us? Come on, guys! I'm ashamed! We're not all Batman, I mean, NIGHTWING
Agree with below.
DC=amazeballs
How can anyone not like DC? The DCU (comics) is such a diverse and interesting universe, with such ingenious storylines - once you start getting involved, you can't say you hate it. It's such a shame that Marvel is so much higher than us!
V 1 Comment
55
5 Seconds Of Summer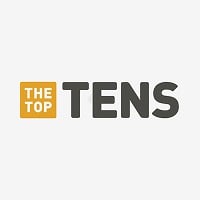 5 Seconds of Summer are an Australian pop-rock band from Sydney that formed in 2011. The group were originally YouTube celebrities, posting videos of themselves covering songs from various artists during 2011 and early 2012. They rose to international fame while touring with One Direction on the Take ...read more.
5SOS family rocks!
The 5sosfam is a lot more hardcore than they appear to be
The best people ever
Bitch this should be at #1. our fandom is lit and we are everywhere to be honest. like bitch 51, come on. 5SOS IS AMAZING.
V 4 Comments
56
Touhou Project
This should be in at least the top 10s - PerfectImpulseX
57 Super Smash Bros Fandom
58
OFF Fandom
My favourite fandom of all time but kind of underrated. OFF is an amazing game created by Mortis Ghost and it developed a excellent fandom.

The fandom includes art, crossovers etc.
59
Divergent
I read this book when I was going through a hard time. I was only twelve and I had an extremely narrow mindset and view. this book introduced me to the fandom world and the internet. It helped me through those times and now I have a very broad, accepting and welcoming mindset. CHOCOLATE CAKE, EYE STABBING AND LOTS OF SHIPS...
"The first book changed my life. its simplistic but a truthful reminder that you CAN belong into more than one category... like you can belong in more than one fandom and more than one family.
In my list of top ten books I've read along with hunger games, game of thrones, and Harry Potter! I know I'm such a nerd
Why is this #53?!?!?
V 2 Comments
60
Hannibal
This show is insane, quite literally
This is the most amazing show...

And please be polite, because our motto is: "Eat the rude"
PSearch List
Recommended Lists
Related Lists

Top Ten Most Popular U.S. States

Most Popular NFL Teams

Most Popular Celebrities

Top Ten Most Popular Indian Actors In the World

Top Ten Most Popular Singers For 10 Year Old Girls
List Stats
5,000 votes
128 listings
3 years, 82 days old

Top Remixes (6)

1. Anime Fandom
2. Harry Potter Fandom
3. Gravity Falls

Sassy13crown
1. Doctor Who Fandom
2. Star Wars
3. Supernatural

CakelynnCakePlays
1. Game of Thrones
2. Hunger Games
3. Harry Potter Fandom

Zindondiddlybop
View All 6
Posts
Error Reporting
See a factual error in these listings? Report it
here
.