Most Popular Girls' Generation Members of 2015
KPopCritic
Who rose and who fell in popularity rankings in 2015?
The Top Ten
1
Taeyeon (Kim Tae Yeon)
Taeyeon's individual fan cafe alone is bigger than SNSD's combined. Not to mention her solo debut was explosive and broke three records- for most views gained by a solo artist (female) in 24 hours, and most albums sold by a female soloist, as well as best solo debut sales and Melon roof hits, nearly beating Big Bang's 36 roof hits. Taeyeon's adorkable, childish personality, shy and introverted but cute and loving self, and powerful voice and baby face has earned her millions of fans worldwide. - KPopCritic
I love Taeyeon, she's adorable and very lovely, besides being cute. She's the best for me and I insist you love her a lot. It's a good person and she also has a wonderful and beautiful voice.
Taeyeon is so pretty and adorkable at the same time! Not to mention her voice is the best!
Taeyeon is Queen. She is gorgeous and cute! Her personality is really lovable and her smile is insane. I live you, Taeyeon 💕
V 14 Comments
2
Yoona (Im Yoona)
While she isn't very popular outside of Asia, Yoona's fanbase in China, Korea, and Japan are enormous. She is one of the richest female celebrities due to her natural, flawless beauty that all Asians would die for, earning her endless modeling and acting jobs. Yoona's fan cafe is the second largest in Korea, following Taeyeon. While she is the least popular in Europe and the USA, she is moderately popular in South America and wildly popular in Asia. - KPopCritic
Well, in Malaysia she's the most famous one. Also in Japan. In Korea, she's the 2nd following Taeyeon. She is famous in China also. I don't know about Indonesia. Well, I think she's the most famous in Asia. Seohyun and Taeyeon also. I thought that Western peeps don't really like Yoona. They don't know to calculate her beauty because they aren't Asian. Sorry bad English.
Yoona is the most popular because she is such a hard-working, caring, talented (she is an ace in all things) and gorgeous person both in and out that you can't not like her. She is considered by many a role model. She shines a lot among her peers.
Good heart and very fair (treatment) to all members
V 14 Comments
3
Seohyun (Seo Joo Hyun)
At first I didn't like Seohyun but I was wrong because when I started to watched videos on Instagram post that I'm much attached me to her. She's a good manage and I love her voice. I'm with you Seohyun and continues to give the best of you. Fighting!
The maknae of SNSD, Seohyun has practically taken over the role of SNSD's leader and guide, and has solidified her spot as the second best vocalist in SNSD after Jessica's exit. Seohyun's natural beauty, pure and innocent soul, heart of gold, and angelic voice have earned her an enormous fan base. Her immense dancing, acting, and singing talent, sexy body and cute, cheeky self have made her popular not just in Korea, but internationally as well. - KPopCritic
Most beautiful and simple girl from snsd with the. Best fashion sense
I like seohyun and love yoona
V 7 Comments
4
Tiffany (Hwang Min Young)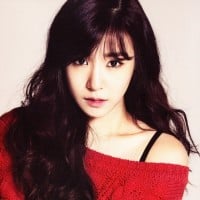 The adorable American-raised Tiffany places fourth, as she is the fourth most popular in Asia, and very popular in the USA and Canada. While she's closer to the middle of the popularity ladder in Europe and South America, overall Tiffany has always been one of the top four most popular SNSD members. Her flawless, natural beauty. cute eye smile and bright, positive personality have earned her a big following. - KPopCritic
Tiffany is so cool! She can sing better than many other members, and her singing is just so moving and addictive. She dances well too. She is also very pretty and has a special part in her that makes her so unique.
Come on! Just admit that Tiffany is just so good! Maybe she is still not as good as other members but she is trying. Just go watch I Just Wanna Dance and Heartbreak Hotel, you will be addicted for months and months. Tiffany Hwang!
Tiffany is more popular than Seohyun.
V 6 Comments
5
Sooyoung (Choi Sooyoung)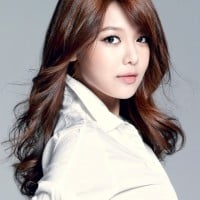 By far the most popular member outside of Asia, Sooyoung is the most popular in Europe and the USA, very popular in South American, but slightly closer to the bottom in popularity in Asia, which brings her to a solid spot at number five on the list. Her exotic, baby-faced natural beauty has made her one of the most beautiful women in Europe/America, and her hilarious, funny personality and amazing acting has boosted her fan count this year. - KPopCritic
One that marked me in the group is well Sooyoung, especially in " I got a boy" ( this is the first video I watched). Everything about her pleases me and even her sense of style! While I strive to other members, Sooyoung will always my number one. I wish that happiness and also a lot of courage. Give the best to show everyone what you can do.
Her nice voice, her funny personality and her beautiful face made me fall in love with her
Sooyoung unnie, you dance great, you have a nice personality, you're voice is nice. I will always support Snsd unnies.
V 2 Comments
6
Hyoyeon (Kim Hyo Yeon)
While Hyoyeon is the least popular member in Asia, her Asian popularity rose with her variety show, Hyo's 100 Mill Likes. Even better, Hyoyeon is consistently the most popular member in Europe, South America and the USA along with Sooyoung and Sunny. While she is wildly popular overseas, her Asian popularity is too low to place her any higher than #6. - KPopCritic
Hyoyeon I adore you!
You're the best dancer female kpop and I know it offends you when we say that Yuri is better than you dance. Tell yourself that you know what you are worth, and that most of your fans too. You're very funny ( that's what I mainly liked about you) and you're as pretty especially in "Catch Me If You Can " and "You think." I give you all my best wishes and prove to everyone, once and for all who is the best.
Hyoyeon unnie Your dancing is AMAZING! , you're sooo funny. Hyoyeon unnie I LOVE YOU.
V 2 Comments
7
Yuri (Kwon Yu Ri)
While Yuri had a great deal of variety shows, her international popularity remained low, keeping her at the bottom and least popular member in Europe, the USA, and South America. While she is fifth most popular in Asia due to her beauty, which resembles Yoona, she is nowhere near as popular as the first four, and has a rather inactive fandom. - KPopCritic
Being a middle ground in snsd (good at everything but excelling in nothing) Yuri often gets forgotten. This shouldn't happen because she's a very sweet and funny personality like Sooyoung, an amazing dancer like Hyoyeon, and the best singer out of the dance line
Yuri I never got too interested in you before I knew that lots of kpop liked you in the first impression (as Jungkook and V for example). They are right because you're too top, I love your good attitude, your humor, your beauty, your way of dancing... You are my idol because I would love to be like you and speak Korean. But in the meantime I encourage you thoroughly.
She so pretty and more talented
V 1 Comment
8
Sunny (Lee Sun Kyu)
Despite having quite a strong international following, Sunny's popularity in the USA and Europe isn't strong enough to boost her any higher. Likewise, she consistently places last in Asian popularity polls, leaving her as the least popular member. Still, Sunny has a large fanbase with over 2.3 million followers on twitter and a lot of love from European and American fans for her beautiful, hilarious personality and strong - but underrated- singing voice. - KPopCritic
Sunny unnie you have great aegyo, voice, and personality. Lots of love to you.
V 1 Comment
9
Jessica Jung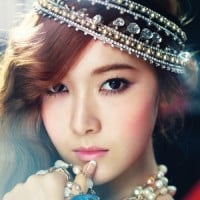 Jessica Sooyoun Jung was born on April 18, 1989. Known professionally as Jessica, she is an American singer, actress, and businesswoman currently based in South Korea. She is a former member of South Korean girl group Girls' Generation. In 2014, she established her apparel fashion brand, Blanc & Eclare. ...read more.
Jess is the prettiest in snsd members plus she's so popular in China and USA, Canada Japan, Thailand, Philippines, Taiwan, I mean come on there more than that she's everywhere. No one can beat her for popularity
Jessica unnie, I don't know what really happened, some say you left, some say you were kicked out and, etc. I hate seeing SNSD not nine. In your last song in SNSD Divine I cried when you sang 'we are always one. I LOVE YOU UNNIE! OT9 forever
V 1 Comment
10
Tae Yeon
She is very amazing in every aspect and also with everything that she do
V 1 Comment
The Contenders
12
Max Changmin
She is very pretty and I wish she didn't leave snsd
BAdd New Item
Recommended Lists
Related Lists
Most Popular Girls' Generation Members In the Philippines
Most Popular Twice Members In Korea of 2015

Best Girls' Generation Members
Most Beautiful Girls' Generation Members
Best Girls' Generation Members of 2013
List StatsUpdated 26 Feb 2017
500 votes
12 listings
1 year, 57 days old

Top Remixes
1. Taeyeon (Kim Tae Yeon)
2. Seohyun (Seo Joo Hyun)
3. Yoona (Im Yoona)
KPopCritic
Posts
Error Reporting
See a factual error in these listings? Report it
here
.