Top 10 Most Popular Religions in Certain Countries
The Top Ten
1
Islam (Saudi Arabia)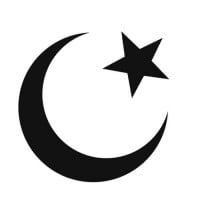 2
Christianity (United States)

I AM CHRISTIAN WHY? BECUASE IT WAS MADE BY JESUS ALL THOSE OTHER STUPID RELIGIONS WERE MADE BY HUMAN that's WHY I AM CHRISTIAN FOLLOWING JESUS WHILE THOSE OTHER RELIGIONS THAT STINK GOES TO THE WRONG TRAIL LEARNING FAKE STUFF IN THEIR CHURCHES.
3
Hinduism (India)

4
Judaism (Israel)

5
Shinto (Japan)

6
Islam (Indonesia)

7
Buddhism (Thailand)

8
Christianity (Norway)

Before Yahweh they pretty much worshipped Odin.
9 Roman Catholicism (Vatican City)
10 Sunni Islam (Morocco)
The Contenders
11
Confucianism (China)

Confucianism, also known as Ruism, is described as tradition, a philosophy, a religion, a humanistic or rationalistic religion, a way of governing, or simply a way of life.
12 Tibetan Buddhism (Tibet)
13
Christianity (Ireland)
The 'white' in the Tri-Colour flag symbolizes Catholicism; the 'orange" symbolizes Protestantism. - clusium
14 Christianity (England)
15 Ibadi Islam (Oman)
BAdd New Item