Top Ten Most Popular Songs of the 2010s in Austria
Martin_Canine
Like every country, Austria loves music and has songs it adores and goes crazy about. Our radio stations, TV stations and newspapers form a large part of our pop culture, but in recent years, the internet caught on as well. What we look at now are songs from the 2010s decade that Austrians love and that are impossible to avoid when you are here. Therefore, we take a look at the music that are already on their way of becoming instant classics.
Initial commercial success isn't a guarantee a song sticks around. Sometimes a number one hit is forgotten as soon as the short lived hype wears off. On the other hand it happens that tracks that are "just" in the top ten, if at all, remain in people's heads and radio DJ's playlists.
For this list, I took a look, or rather a listen, at personal experience only. Which songs are present whenever the radio is turned on? Which songs do you hear out in the streets blasting from someone's speakers? Which songs are featured in the media, and not just the current charts?
When it comes to songs will still be remembered and played in the years to come, these tracks are a safe bet.
The Top Ten
1
Rise Like a Phoenix - Conchita Wurst
When Austria came in third place in this year's Eurovision Song Contest (in case you read this later on, it's 2018 now), Cesár Sampson immediately became the entire country's darling and was on the cover and headline of every newspaper. You can't imagine the craze after Conchita Wurst won the competition in 2014. The Song Contest is a really big for Austrians and gets about as much coverage as a big sports events such as Olympia (and much, much, much more than the Super Bowl). Not only did she trigger Austria's exaggerated patriotic pride, what she did was becoming an icon for tolerance, alternative lifestyles and universal equality. "Rise Like a Phoenix" wasn't simply a huge hit song that was and still is EVERYWHERE, it played like an anthem, and it did change something in people's way of thinking, and for quite some time, the craze for respect and love was insane. The performance in the ESC is already a historic moment for modern Austrian history, and I'm not ...more - Martin_Canine
2
Atemlos durch die Nacht - Helene Fischer

Helene Fischer's single that turned her from a popular singer to THE biggest star of German language Europe. Written by Kristina Bach, the earworm topped the Austrian charts for 4 weeks, and managed to stay in the top ten for another 36. In Germany, the song received a diamond certificate, and its success sparked over to Austria, where the song is still heard in all the big media and was awarded double platinum. Whether you own or even like it or not, you know this song by heart because it's inescapable. Fischer was a popular singer before who had a strong media presence and a handful of hits. But after this song, she sold out stadiums and had albums that received up to 18 times platinum.

The version I added is the most popular and best known one, which is used in the music video, and is usually heard on the radio or performed live. The album version that uses a different (and much less infectious) beat is rarely heard. - Martin_Canine
3
Rolling in the Deep - Adele
I don't think such massive international hits need much explaining. They were big and loved all around the globe, probably for the very same reasons. It's a great song that appeals to everyone, no matter which age or gender they have. - Martin_Canine
4
Move in the Right Direction - Gossip

Gossip may be an American band, but while they were underground and not all too successful or famous in their home country, they were big stars in German speaking countries since the late 2000s and their record "Music For Men". They would release only one more album in 2012 before disbanding, but it contained the smash hit "Move in the Right Direction". The uplifting disco song plays at least once a day on Austrian radio stations and is loved by pretty much everyone. - Martin_Canine
5
Ham kummst - Seiler und Speer

What was actually planned only a musical indie/folk side project by two barely famous people (an comedian who had just begun his career and a T.V. director) suddenly turned them into musical superstars in Austria with multi-platinum album sales. "Ham kummst" touched the nerve of Austria's sense of subtle humor and storytelling. It's one of these songs that pop up whenever you turn on the radio, and remained on top of the charts for five weeks. - Martin_Canine
6
Diamonds - Rihanna

Probably Rihanna's biggest hit next to "Umbrella", maybe even more popular. The ballad is heard on the daily and guaranteed Rihanna a top spot in the A-league of singers of her generation. - Martin_Canine
7
Waka Waka (This Time for Africa) - Shakira

8
Human - Rag'n'bone Man

9
Shape of You - Ed Sheeran

It may be a bit early to include this song from 2017, as we don't know if this song will be just as popular in the years to come, but I am very sure it will. It was on top of the charts for numerous weeks, months even, and even now, a year after its release, it's still huge. It's safe to assume it will become a classic of the decade. - Martin_Canine
10
Girl on Fire - Alicia Keys

Although it also charted in the US, "Girl on Fire" was an even bigger smash hit in Austria - which is surprising, as she is a lot more successful in the US, this being only her fourth top ten entry as a main artist over here. The song not only topped the charts, it's also an instant classic that has since received daily airplay. The no rap version is heard much more often. - Martin_Canine
The Contenders
11
Gangnam Style - Psy

In 2012, YouTube became pretty huge, causing the first German YouTubers to make a living out of their videos. Also in 2012, "Gangnam Style" became the trend song of the year, all around the world. This was when people realized that YouTube can make a star out of everyone, no matter where they come from. It knows no cultural borders.
"Gangnam Style" was fun, a lot of fun actually, and this is much appreciated. - Martin_Canine
12
Sugar - Robin Schulz

Amazing song. - Userguy44
13
I Follow Rivers - Triggerfinger

In 2011, Swedish art pop singer Lykke Li released the ballad "I Follow Rivers" to no significant success over here. One year later, the Magician Remix of the song was introduced, and suddenly became a big hit in German language countries, peaking at number 2 in Austria. The club beats combined with the apathetic indie vocals obviously got through to people. The same year, the Belgian band Triggerfinger recorded a stripped down cover version which managed to become even more popular than the original. Radically different in tone, it is based mostly around an acoustic guitar, whistling and vocals. This version topped the Austrian charts (in Germany, the original was more successful). Both versions receive extensive airplay. - Martin_Canine
14
I Follow Rivers - Lykke Li

Audio sample is the Magician Remix, which is the version that became famous over here and got all the airplay and commercial success. - Martin_Canine
15
Video Games - Lana Del Rey

16
Love Me Like You Do - Ellie Goulding

17
Stay - Rihanna

18
Stolen Dance - Milky Chance

19
Love Yourself - Justin Bieber

20
Shake It Off - Taylor Swift

21
Happy - Pharrell Williams

22
Roar - Katy Perry

23
Tage Wie Diese - Die Toten Hosen

24
Mein Herz - Beatrice Egli

25
Outside - Calvin Harris

26
Radioactive - Imagine Dragons

27
Hollywood Hills - Sunrise Avenue

This sound sample is a DISASTROUS, HORRIBLE cover that sounds nothing like the original song at all. - Martin_Canine
28
Skyfall - Adele

29
Set Fire to the Rain - Adele

30
Burn - Ellie Goulding

31
Just Give Me a Reason - P!NK

32
We are Young - Fun

33
Don't Be So Shy - Imany

34
Rather Be - Clean Bandit

35
Headlights - Robin Schulz

36
Loving You is Killing Me - Aloe Blacc

37
When I Find Love Again - James Blunt

Hhhhm... weirdly, this song didn't chart highly, but even 4 years later, it's all over the radio, more often than most other hit singles by him. - Martin_Canine
38
Calm After the Storm - The Common Linnets

Although it didn't win the Eurovision Song Contest in 2014 (obviously, Conchita Wurst did), this song stuck around and became very popular with Austrian audiences, far more than most winners of this decade. - Martin_Canine
39
Jar of Hearts - Christina Perri

40
Herz Über Kopf - Joris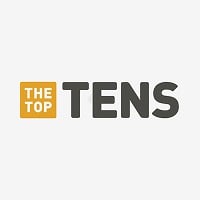 41
No Roots - Alice Merton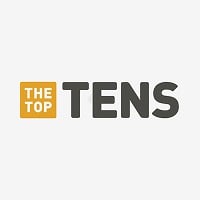 42
Ain't Your Mama - Jennifer Lopez

43
Summertime Sadness - Lana Del Rey

44
Oida Taunz! - Trackshittaz

45
I Sing a Liad Für Di - Andreas Gabalier

46
Somebody that I Used to Know - Gotye

The listening sample is a remix, not the original version which is popular. It's not a bad remix however, but not what you would hear on the radio over here. - Martin_Canine
47
Take Me to Church - Hozier

48
I Love It - Icona Pop

49
Hello - Adele

50
Lost on You - LP

PSearch List
Related Lists

Top Ten Most Popular Music Artists and Bands of the 2010s in Austria

Top Ten Most Popular Dishes in Austria

Top Ten Artists With At Least 8 Top Ten Hit Songs in Austria in the 2000s

The Ten Best Selling Songs in Austria in 1993
List StatsCreated 15 May 2018
91 listings
1 year, 182 days old

Top Remixes

1. Rise Like a Phoenix - Conchita Wurst
2. Atemlos durch die Nacht - Helene Fischer
3. Rolling in the Deep - Adele
Martin_Canine
Error Reporting
See a factual error in these listings? Report it
here
.