California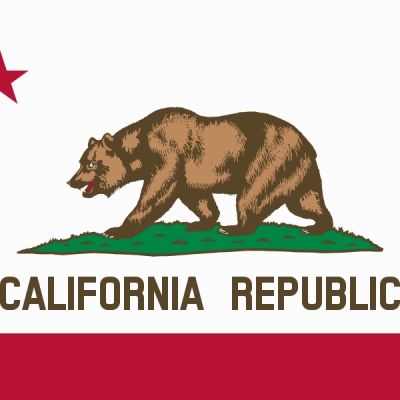 Found on wikimedia.org
Comments
Top
Popular
Newest
California is the best state. It has a lot of diversity and is not full of racists like Texas, oh wait all southern states are full of racists. We have the media capital of america, the hottest chicks, the best beaches, the most food, the healthiest people, the sixth largest economy in the world, and it is a liberal's paradise. Not all of us smoke weed and surf, but it is still a hell of a good place to live. Texas sucks. You don't mess with Texas because its not nice to mess with retarded people. And Florida is a knockoff I'm not jealous that they have Disney world of the largest Universal studios, we have the originals and actually make the movies out here. Florida has the most shark attacks in the world good luck surfing there. Sharks are common in Cali's waters bu attacks are rare. Not every place in Cali is sunny and hot we have exceptional places to ski and snowboard. I live in the Kern valley and kayaking is fantastic here, it is an unbelievably geographically divers state, and ...more
I'm from California and to me I love my state. While I do agree we might be very expensive and we may have a lot of crime, but won't any other state or country have problem too. I tell you all the places we have Universal Studios, Great America, Redwood Wine and many other destinations. North, Central, and South California are so different and diverse they feel like three separate states. Unlike most states who split up we haven't yet, so we are discussing about separating this state, but unlike most states we rather try to keep our state whole and not make it into separate states. We have everything in each region and area, we have a lot of great universities and teams. While most other states might have only snow most of the time like New York, or just a desert like Texas, or just simply a forest like Maine our state have everything you can think of. Oh and one more thing you won't see alligators, crocodiles, snakes and other dangerous creatures on the streets like Florida have.
California is absolutely the best state in the US. Say what you want, but we have everything here! We're have a diverse population, beautiful state parks and beaches, and the people here tend to be kinder and more laid back.

As for the people who think California is all about the beach, sex, drugs, and celebrities... those people are ignorant. It's the most populated state in the country. Obviously there's more to the living than that, or else the population wouldn't be so high. Hollywood is certainly overrated, and most people and California don't care that much about celebrities and that type of life.
If you look at the comments below for the other states, you'll see just how many people attack this state. It's called jealousy. Learn to control it.

Not to say other states aren't beautiful as well, because every state has something beautiful, but I believe California is the best.
I've never been in CA But it's a dream come true to get there some day and of course I have many places in the world I would like to go but CA is definitely the number 1

And this is been my opinion sense I was 6 and it hasn't change so California it is
Please, just give yourself a favor, and stay in your home state. You don't enjoy California, you just try to survive.
California is the most diverse state in every way. Florida steals our amusement parks like Disneyland and act like they had them first, they name a city after Californias Hollywood, jealous much? You can't surf Floridas beaches, to many alligators, no snow, lack of biodiversity (biomes) makes Florida boring, to humid. California has everything, surf and ski in one day and between those trips go to six flags or Disney land or Lego land or universal studios (the og). Beautiful sites like Yosemite and mount Shasta to the deserts of social and the hilly plains of central cal to the gigantic forests of redwood to the majestic scenery of San Francisco. California has the most diverse cultures, people from all over the world come here to call it their home. Oh and by the way the earthquake problem isn't even that bad haven felt a earthquake in 7 years and the only one I felt only lasted for 3 seconds and didn't knock anything over. I'd actually prefer earthquakes over hurricanes because you ...more
Ecologically diverse with varying climates. We have desert, snow capped mountains, temperate regions, beautiful valley, awesome beaches and incredible weather year round. Did I mention you can visit all these types of climates on the same day. Beach to snowboarding. Desert to beach... you get the point. We feed most of the United States also. Wait. Did I mention we have Silicon Valley and 6th largest economy in the world. Don't forget Hollywood! Yes we have varying types of people and others may not like them but it is what it is. No! We are not all some crazy liberals. There are all types of political preferences ranging from left to right.
California is an amazing state! Its a lot going on there! Its the city that never sleeps! In California you can go see the Hollywood sign you can go to Venice beach which is a beautiful beach on the west-coast and you can also visit universal studios and walk down the walk of fame! Visit the getto museum and look at the beautiful view over LA from the getto museum! This is something that you can't miss!
Hollywood is just a big tourist trap. You won't find celebrities there because they're up on the mountains. Even though I still think it is overrated, I like glaring at the Hollywood sing every know and then. If you want a good trip, go to San Francisco, Yosemite, San Diego, the cultural parts of Los Angeles, and Sequoia National Park. We also have a lot of beach here in California and even though it is still in the same state, Northern California and Southern California are like two different states, and it is very diverse. We even have the largest number of American Indian tribes!
California, on its own would be one of the most amazing countries in the world. Give it that it is part of the Best country in the world, we make it look Good! Truth is though. The West Coast, Cali, Oregon and Washington, are the most beautiful states in the nation, nay the World! We love it here! Just got back from Scandanavia 4 weeks ago, beautiful people, beautiful land, some of the nicest and most beautiful in the world. But it's NOT Cali. I was so happy to be home again. Traveling everywhere always makes me come home and count my blessings! I love being a Cali girl!
California is the most diverse state! On the same day, people can go to a forest such as Yosemite, or a desert, or snowy mountains, or amusement parks like Disneyland and Knott's, or big cities like LA and San francisco, and of course there are so many different kinds of beaches. In fact, northern southern and central ca feel like three different states. This is truly the states you can find anything. As for the people, they are not all snotty and rich. There are different types of people too, the ones in socal are so different from the ones in San Francisco. This state is really beautiful and diverse.
I live in California. A few days ago I just got from Connecticut. During my trip to Connecticut, I visited New York and saw some of the most famous monuments like The Statue of Liberty, and the 9/11 building. In Connecticut I saw the biggest casino in the world. I have lived in California my whole life, and I have to say that it is the most wonderful state in the world. I say this because, it' has Los Angeles, Hollywood, and Las Vegas is right near it.
I'm from PA and I visited last year. I hate to say how much I loved Cali because my love towards PA. The problem is this state has so much to offer. It has every climate imaginable and also every environment imaginable. Its variety is massive and they're endless things to do. I just had great vibes when I was there and never wanted to leave. I almost cried when I left. I am definitely going back as soon as possible.
California is beautiful state! You have beautiful weather all the time. If you are used to the cold live in the mountains and if you came from a warm state live on the ground. You can live close or for away from the beaches! It's your choice in California (unlike the other states)!
Love the weather, love the people, love the places love the nature in California.. Its over 5 years now in CA never got chance to go out of this state for it is so huge and has so much to offer to nature lovers, party goers, students, kids, adults alike. The Golden State!
I've been living here all my life and I don't plan on ever leaving for anywhere else. We have a robust and dynamic economy (which includes, but not limited to, tourism, Hollywood, alternative energy, and tech industry), historical and cultural landmarks, great weather, natural beauty, diverse population, and a strong progressive outlook on life. We may have earthquakes to worry about, but that's not enough to ever make me consider leaving behind the Golden State.
Hands down best state and I hate that people are to damn stubborn to accept that but oh well I really don't care California always gets bad feedback from places like New York and Florida because they're jealous but oh well I can see why they're jealous I know that they're all going to deny it and start talking about some B.S. About us so yeah...
I live in Palm springs cali. I was born 1973 Anaheim California, raised in Huntington beach California. Summers and winters we're the best. As some said surf and babes, that's not all. No state in this union can compare. Words would only fail in describe the essence of our great state.

San Diego, starting from the bottom up. SD has amazing waters fishing and night life. SD also has the best avocados.

No state has such diverse agriculture then EL centro and the Coachella valley. Did I mention Coachella fest, stage coach, ya look it up.

Palm springs: play ground of the presidents. 232 golf courses, more pools per capita, more tennis courts per capita and worlds finest restaurants. Also in the area is a place called Joshua tree park where the band u2 named an album after. I can go on about this place. Salton sea, largest inland salt water lake in the world.

L.A., MY BEAUTIFUL STANLEY CUP WINNERS TWO TIMES IN THREE YEARS. YES TO HOCKEY FANS, THE ZAMBONI WAS ...more
I live in Colorado for 11 years. By far the best place I've ever been! Beautiful! Something fun to do no matter what time of year or time of day. The people are great and very welcoming. I had great friends, the best boyfriend ever, a fantastic apartment, and a great job! Went to college there. Hands down the best time of my life! Hope to live there again one day!
California is the best. We have everything here and anyone who was raised here have pretty much experienced almost everything life can offer too you. I'm a native here, still living here and I can do whatever I plan on doing without having to travel too extremely far like other residents in their state have to. It's the land of the best weather, great scenery, beautiful people, gold, opportunity, and pioneerism. California is the land of dreams and people that hate it here hate it because they're just jealous. While Californians don't even pay attention or recognize other states at all.
I love California. I mean we have the best weather in the United States of America and its not because were near to the equator line more than Florida but it is because we have a desert near by us that warms the weather more than Florida and we have Hollywood which is the home of American film stars there's so much to explore in California.
I'm from California and I can never say I'm ever bored. California isn't a tourist trap, people are just stupid enough to think that they can see Celebrities in Hollywood, because I promise you, that you will never see a celebrity in Hollywood and on an average day, you'll see them around the suburbs! When I went to Santa Monica at some stables I saw Adam Sandler!
I am proud to say that I live here. Everything's within reach here in California from weather, to the abundant entertainment revenues all just a short drive away. Best state by far!
California will always have a place in my heart. I think everyone can find something to love here, you've got San Francisco, LA, San Diego, and many other great cities. If that kind of thing isn't your cup of tea we have many hikes and beautiful areas to go to. We have FOUR regions, Desert, Coastal Range, Central Valley, and Mountains. You can do everything here.
I live in Rhode Island, and honestly, I'm confused on how you guys are just one giant state! I mean you are HUGE (especially compared to us). Unlike Rhode Island, which is a pretty forgettable state, everyone feels strongly about California. You either hate it with a passion or you love it with a passion. But it doesn't matter about how you feel, you have to admit it's a popular state.
California is one of... the BEST states EVER! Never think you'll find yourself alone; The population is HUGE! California also has some of the most FAMOUS places! You could find yourself walking on top of excavations from 1849 or have a stone used by Native Americans to make arrows. There's almost NOTHING that would be boring to you.
Related Lists
Best Songs from the Eagles' Hotel California
Best Songs from Blink 182's California

Best Cities In California

Top Ten Most Overrated Cities In California
Best Songs On Mr. Bungle's California