Colorado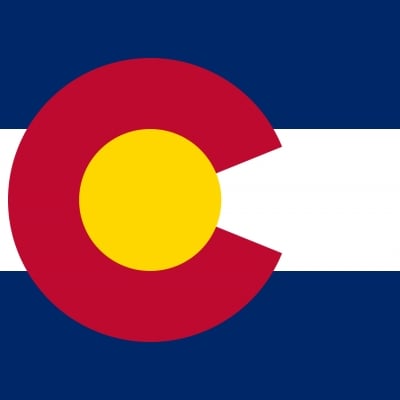 Found on wikimedia.org
Info
Colorado is a state in the United States encompassing most of the Southern Rocky Mountains as well as the northeastern portion of the Colorado Plateau and the western edge of the Great Plains.
Comments
Top
Popular
Newest
Actually the best place ever, we have snow in the winter, bearably warm summers, and hey! Pot is legal here! We have literally the coolest outdoor amphitheater (Red Rocks), world class athletics (That part is a joke), and all of the beautiful scenery you could imagine. Everyone is happy, everyone is healthy, and you just can't beat the skiing.
Should be in the top 3 along with Hawaii and California, but Cali, way too many people and too expensive. Florida is nice, but too hot and humid. Texas, although I like your politics, the landscape is boring and it also is too humid. New York? Why is New York in the top 10? Sure Manhattan is nice to visit once, but it smells, and is too crowded and liberal = high taxes. Which leaves Colorado...perfect climate, great people, tons and tons of activities, healthiest state in the country, sun 300 days a year, one of the best microbrew hubs in the country, great nightlife, but sh...we don't want the word to get out that Colorado is best...
I've lived in Colorado my whole life. It's absolutely beautiful all year round. The summers don't get too hot and they're bearable. In winter the mountains glisten with snow and are gorgeous. The humidity is always low and it's sunny over 300 days a year which is more than you can say about Florida and California. Marijuana may be legal here but you won't see someone smoking it anywhere. It's illegal to smoke in public places and where it can be smelled. From the modern city of Denver to the breathtaking mountains, canyons, prairies, and dunes, Colorado is a wonderful place to live.
I've lived in six different states including everything above except for Illinois and Texas. I have seen huge oceans, monstrous cannons and gorges, rivers, and giant trees. None of that can compare to what I've seen in Colorado when I go to outdoor camps or hiking most people are fascinated by deer. In Parker where I live (it's part of Denver) a deer is about as common as seeing an ant hill. Its rich with history all the way back to the dinosaurs. I'm one of those people who have a lot of pride in the state they live in and I love Colorado better than any other state
Colorado has every thing from the snow capped mountains and the mountain schools. If you want to see a great city go to Denver it is pretty clean and has every thing you need. And if you go to glen wood springs you can see the gondola and all the rides. to me Colorado is the most beautiful state in the world I do not know why it is seven it should be number one in my opinion. I live here so it is every thing I need in my life. if you say Colorado is terrible you think wrong because it is so awesome. it has the Poudre river, horse tooth reservoir, watson lake and all that stuff. Colorado is the most beautiful place in the world it is so under rated if you read this please vote for Colorado.
Colorado is an amazing place! As someone who doesn't live in the united states I can tell you that when I'll have an opportunity - Colorado will be the first state I'll visit! It has it all-walking, great cities, great everything! And though it doesn't have a beach it makes up for it in its great lakes! And let's not forget the famous national park that you can travel in for weeks!
Colorado is a beautiful place to live in. Everywhere you go, you'll see an amazing view of the mountains. Colorado is like a diamond that shines brightest as can be. Plus, Colorado has SO much snow. It's like Christmas all the time! You can have snowmen in your yard, have a snowball fight, anything you want to do with snow can happen in Colorado almost all the time!
I love the Rocky mountains. The clubs in denver and the grizzly rose are sick! Waterworld is the biggest and best water park in the United States. And we brew one of the best beers in the United States. Our ski areas are awesome here and so are our professional sports teams, GO BRONCOS! And plus our women are beautiful here. Overall, I love being a coloradan.
Colorado, the best state ever! Plenty of culture in Denver and the kind of "great outdoors" you won't find anywhere else. Craft breweries to beat the band, and if you don't ski, try the summer music festivals and film festivals happening here. A great place to raise kids and enjoy a wonderful lifestyle at a reasonable cost of living!
Beautiful Colorado is one of the most desired States to live in. The scenery is spectacular and outdoor life is never ending in things to do. It is also home to the Air Force Academy and the Olympic Training Center. Denver is also a bustling big city on the backdrop of the Rockie Mountains. Hiking, rock and mountain climbing, rafting, snow skiing, etc. make this an outdoor enthusiasts dream world. And don't forget to visit all the wild west towns, the casinos in Cripple Creek and the famous Stanley Hotel in Estes Park and Rocky Mountain National Forrest where you're higher than the clouds and can see forever...
I live in Colorado and I have been to many states and Colorado is still by far the most beautiful! From the mountains to the open valleys are beautiful no matter what. Breckenridge and the san Juan mountains are such beautiful drives! I highly suggest visiting colorado!
There is so much freedom here to just basically do whatever you'd like. The options are limitless, from a warm summer to hike, and enjoy the beauty of this state. In the winter, we have the best skiing you can get. Our state also provides a big variety. If you don't like the mountains, we also have city life and farmland.
Amazing and beautiful. Nightlife is awesome and you can't beat all our breweries! Add the mountains to the west and plains to the east with the most sunshine out of anywhere and you got a place better than anywhere else.
Beautiful weather, beautiful landscapes, a progressive and vibrant developing culture, dry, sunny weather, low taxes and cost of living, lots of new infrastructure and development, and a rapidly expanding economy pretty much says it all. Love Colorado.
Love this place the mountains make this state one of a kind, there is so much to do and it is beautiful, warm summers and cold snowy winters make this state one of the best to live in and visit I have been to all 50 states and Colorado is by far my favorite
Man, do I love Colorado. It is awesome. 300 days of sunshine on average, and Denver is the best. You will faint in happiness by the lovely scenery. Come visit Colorado. It's awesome.
All parts of Colorado are wonderful! Whether it's the big tall mountains or the gold rolling plains. So much tourism and things to do. It has many amusement parks, mine or train rides, hiking, skiing/snowboarding, shops, restaurants, music, etc. Great place to live too.
Colorado is absolutely gorgeous! I have lived in Denver, Castle Pines, & Fort Collins & would never want to live anywhere else! It is truly beautiful. The rocky mountains around here tower over the plains, demanding attention! I love my state!
I'm From Colorado and I am very thankful for being here all seasons, Colorado is definitely a place of interest with beautiful Rocky Mountains, red rocks, and lots of nature Colorado is one of the most beautiful states in the country.
Colorado is one of the best, and beautiful places in the U.S. or even the world. The mountains are spectacular and almost always has snow on the tops, but the cities are great too. I love living here in the beautiful rocky mountains!
Colorado has the best of both worlds, it has Denver, a premier city of the country and it has some of the best scenery anywhere in the world just 30 minutes away. Please don't tell anyone or they'll all want to move here!
Colorado girl, born and raised. We have amazing seasons. Sometimes all in one day! Beautiful mountains, crystal clear lakes, skiing (though a lot of locals have never even been), and so much more. Never a dull moment.
Colorado is so beautiful - splendor of nature, all four seasons makes it's debut every year, natural wonders... God lives in Colorado and visits everywhere else.
Colorado is a fantastic place to live in. The mountains are so beautiful and the canyons are huge! It is also fun to go rafting and fishing in the Colorado river! The weather is great if you like all four seasons. The view is majestic on the Rockies and if you love sunnshine this is the place to live.
I live, here and oh so proud. So beautiful, so amazing, with mountains and snow, warm, lovely summers, and the BEST slopes, it's the best state.
Related Lists
Best Actors From Colorado

Best Actresses From Colorado
Best Music Artists From Colorado
Top 10 Colorado Avalanche Players of the 2015-16 Season