Florida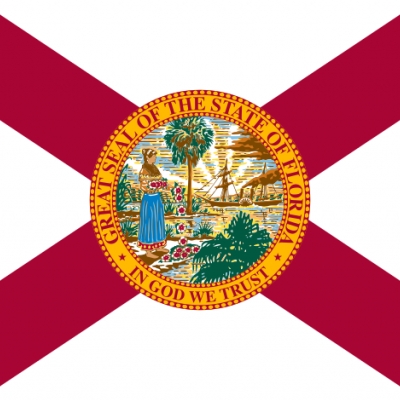 Found on wikimedia.org
Comments
Top
Popular
Newest
most special everyone has heard about this peninsula! I also can't believe Hawaii isn't on this list! I mean come on! If stupid North Carolina is on here why not the islands of America. h, and WELCOME TO THE EVERGLADES!
I'm a Florida Boy. Florida's an incredible place to be. We've got lush, tropical foliage, beautiful beaches, some of the most incredible cities in the world. Head up North to find hidden gems like Torreya State Park, where the terrain is mountain-like, and the temperatures drop below 30 regularly. See The Mighty Suwannee River at Suwannee River State Park, or float down the Rainbow River, with crystal clear waters and visibility of over 200 feet underwater. Ride horses on the Beach on Amelia Island, or visit Daytona or Cocoa Beach. Head to the middle of the state to find Orlando, one of the most famous cities in the world. It's the Las Vegas of Family entertainment, with everything over the top and beautifully magical. Choose Disney World, Universal Studios, or Seaworld, to ride some of the most thrilling coasters of your life, or to experience the magic of being a kid again. Head to Siesta Key for the cleanest, purest sand on Earth, where the sand squeaks under your feet and stays ...more
Florida is a wonderful travel destination in the fall or winter, for the theme parks. But you couldn't pay me to live there. The humidity and storms are horrible. A lot of its residents are either rednecks or the elderly. The school system is absolutely horrifying. People in Florida also can't drive. As for the person who said perfect roads with perfect conditions...you have got to be sarcastic. A lot of the beaches are taken up by tourists, and a lot are littered (this is not true for all the beaches in the state). Florida is a place I like to travel, not to live.
THIS IS THE BEST STATE ON EARTH! THERE ARE SO MANY RESORTS, HOTELS, AND MANY BEACHES. PLEASE EVERYONE VOTE FOR THIS STATE!
It's fine for tourism, but you really don't want to live here. We have a ton of hurricanes, our education system isn't very good (which is unfortunate for me, since I'm currently in high school), bugs are everywhere, you can't get away from mosquitoes, it's hotter than hell any season, but especially in summertime... As someone who's lived here all their life, I can definitely say don't move here. Just come for the tourist attractions and then go home. - Elric-san
Beautiful place with beautiful beaches. Can't beat gulf coast beaches like Siesta Key with warm water and that perfect white sand. The people vary--there are a lot of really cool and laid back people (mostly the locals), but you do get some really bitter old snowbirds and some crazy spring breakers. Being in Florida during the off season when it's just the cool locals and it isn't too crowded and you pretty much have the beautiful beach all to yourself...there's nothing like it. Plus Florida has Disney World, which is pretty much the most awesome place in America. Great state!
Best place to go. I live in Florida in my entire 11 years until I moved to Texas... Not fun at all. People say there "friendly" they're not!. also there us no school that lets you wear whatever you want, they even put commercials that are back to school! And there aren't any school. Be careful cause they will make fun of you guys. And just because Texas is the biggest state doesn't mean anything, and to the ones who love California.. They make fun of them cayse the state doesn't have gold since its nickname is the golden state. To the ones that wants to move there: DON'T TRUST ME
Florida is very well-known for it's beaches and other touristy attractions. It's beautiful all over. On the east and west, there are beautiful beaches. In the middle, you have cities such as Orlando (which contains Walt Disney World). Don't forget about the Everglades too!
Florida has better year round weather than everybody (even California). The beaches are ranked the highest overall (higher than even California). The people are less arrogant about their state than it's main competitors people (California, New York, and Texas). It's also relatively easy to start a business and inexpensive to live in (much more than California).
Florida has it all good weather all the time, great beaches, and it is super safe. One great thing Florida has is all of it's theme parks and water parks, such as Disney, Universal, Busch Gardens, Sea World, Fun Spot, Disney's water park, Universal's water park, and more! If theme parks aren't your thing then you can go ahead and go to the beach. If beaches aren't your thing you can watch sports such as the Daytona 500, Tampa Bay Bucks, Miami Dolphins, and Orland Magic. The point is Florida is great, and it has it all.
Florida is the best state for vacationing. We got the beaches, to the hotels, to the resorts. ALL AFFORDABLE. The beaches are beautiful day and night. Singer Island is where you get to go hiking, and be in the beautiful water. Just because snow isn't on our lists, we always get the bests summers-- Even if it's raining. Biodiversity? We got it.
Florida has attractions for all ages and there is always something fun to do. We also have good weather all year round (even though everyone wants some snow) even though it gets extremely hot all year, we are a peninsula therefore mostly everyone is close to beaches and can just a go whenever they want to cool off and chill.
I live here and I am still surprised every day at how beautiful this state is. Beautiful beaches everywhere you go. Crystal clear freshwater springs in north Florida and on the panhandle. And awesome cities like Orlando, Miami, Fort Lauderdale, Palm Beach, Panama City, Key West, etc.
One of the BEST states. Why? Well here's a few pointers:
Orlando
Universal Studios
Hollywood Studios
Tampa
Miami
West Palm
Disney World
Lego Land
Keys
Everglades (squatchy)
Beaches
And Much Much more...
Horrible weather, hurricanes, flooding, sink holes, crime, poverty and a bad legal system. Nothing to do outside of Miami or Orlando. North side is okay. Overall it seems like a giant pit that sucks you in with a subtropical paradise appease and spits on you as you swim in yellow waters.
There is something outside Orlando and Miami. It's just you don't know what's OUTSIDE of those cities. - Diamondmaster
Florida is the SUNSHINE STATE. We are known for our beautiful attractions from Disney, to Universal, to Busch Gardens, and we have beaches surrounding us in practically every direction. Plus, we have diverse areas here from the Florida Everglades to Miami.
I lived here all my life and I see what tourists like in it but there's also much more. A rich history, culture, food and beautiful place. Many great people. Much determination and beauty. Smooth and great place to live. Overall great place to live. I live in Miami.
Florida as a travel destination (in the fall or winter)? Great! To live? OH HELL NO! Humidity and storms, worst education system, worst people (rednecks and old people), flat, lots of crime and poverty, alligators, huge roaches, tornadoes...who would want to live here?
Florida is great! Pro sports teams in Jacksonville, Miami, Tampa and there's so much to see, parks like the Everglades, Keys, the most southern point in the USA, so many cities from Orlando to Miami to Tampa to Jacksonville, one of the coolest states by far, man.
I am European and I visited this state. it is absolutely beautiful! My faviroute movie, Dolphin Tale 2 took place in this area. my parents and I have arranged a flight to Florida for 2 weeks. We were spending the weekend here. my best friend lives in Florida, and I got to see her! It was the most happiest day of my life. I am really going to miss this place. Next time, my family and I are going to New York City.
Florida is known as the sunshine city and its a great place for tourist to come and see all the great views and a nice place to visit for a lot of vacation under the sun.Florida should be one of the most popular states to live in.
Florida is the best place ever! I've lived here my whole life and nothing has bothered me! My favorite place to go in summer is the keys. The water there is unbelievable clear! And I have never noticed any tornadoes in Florida.
Born and raised in Florida. Literally the prettiest place ever. I love clear water beach. The white sand and crystal clear blue water is just beautiful. The people are very nice and funny as well. I love my home state.
Disneyworld is AMAZING its a must do for anyone who visits florida. You cannot disagree with this statement - Florida is by far the most family friendly state in the US. And that's a fact
GUYS, STOP SAYING WHICH STATE IS BETTER THAN THE OTHER!. ALL 50 STATES, NO MATTER HOW BIG OR HOW SMALL, HAVE TRAITS THAT MAKE THEM ALL AWESOME. EVEN STATES LIKE DELAWARE, MISSISSIPPI, RHODE ISLAND, AND ALABAMA HAVE TRAITS THAT YOU WILL NOT FIND IN STATES LIKE CALIFORNIA, NEW YORK, AND TEXAS. THERE IS NO BEST STATE WHY CAN'T ANYONE SEE THAT!?.