New York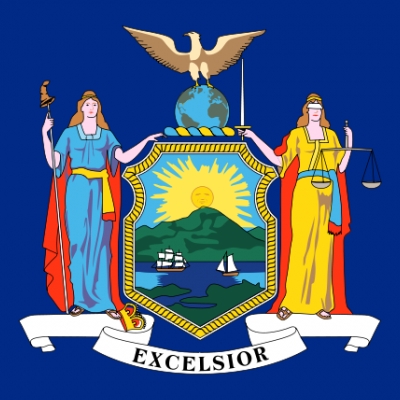 Found on wikimedia.org
Comments
Top
Popular
Newest
The Big Apple, The City that Never Sleeps, The Empire State whatever you call it New York is the place to be. It is the greatest city in the world and the greatest state in the US. If there was a capital of the world it would be New York. It is the meeting place for the UN and Wall Street is the world's biggest and most prestigious market. We also have the iconic Statue of Liberty a symbol of freedom across the world. We are home to the biggest stores in the world so if you like shopping we are the bomb. It is the place the ball drops every year in Times Square which is another incredible place. That is just Manhattan. Brooklyn obviously has the famous Brooklyn Bridge, the Brooklyn Navy Yard and the amazing Coney Island. Queens is the most diverse place in the world and has the famous unisphere. Bronx is the birthplace of rap and hip hop culture and has the biggest zoo you will ever see. Staten Island is a nice quiet place to live if your into that. Long Island has beautiful homes and ...more
9/11 victims, you will be missed. All except for the dead terrorists. Some New York highlights: Niagara Falls, Time Square, NYC, Albany, Buffalo, Buffalo Wings, Statue of Liberty, Buffalo Bills, Buffalo Sabres, Buffalo Bisons, Our Lady of Victory Basilica, New York Yankees, New York Knicks, Central Park, Empire State Building, Brooklyn Bridge, High Line, Rockefeller Center, Metropolitan Museum of Art, One World Trade Center, Grand Central Terminal, Museum of Modern Art, the U.S. capitol for a year, Priscilla, Erie Canal, Vanderbilt Mansion. I will continue on a post. - SionicRelations
New York is pretty much of the most famous city in the world and pretty much the best city in the United States of America I live in Queens and queens isn't boring at all Queens is pretty much the county area in the city and it's a beautiful and peaceful place to live but this also urban areas in Queens and as a lot of interesting things you can always do in Queens so Queens is by far the way boring and again America New York is famous is a wonderful city there's five boroughs you can hang out in each boy or bring something unique and interesting and it's a wonderful place and pretty much and my personal pan not just speaking as a New York resident or just saying in general Ny is most likely the best State.
Whats there to say? New York Has everything you need has all 3 Seasons unlike Cali there's no desert there like California, You can do what ever you want in California Anywhere else so why would that be number one, you can't see the Statue of Liberty in California there's no time square sure they have disney land but who wants to go there Disney World is better id rather VACA in FL but no other state can compare to NY our Music our FOOD everything Best Parades PR DAY PARADE WEST INDIE DAY PARADE THANKSGIVING DAY PARADE THE BALL DROP come on NOW
I think that New York should be ahead of Florida. New York has so many more famous things. The Empire State Building, the freedom tower, Central Park. They have the best pizza. They have the Yankees. New York City is amazing in the winter. Ice skating, broadway shows. New York also has the Yankees, the mets, the bills, the jets, the giants, nets, the knicks, the islanders, and the rangers. Plenary of sports teams. The beach and ocean is great in the summer. The big apple.
There's more to New York then NYC. A lot of these votes base the state off this one area. I don't think people understand that this is why the STATE of New York is overrated. I can think of many other states I would rather live in. I am a NYC native but have traveled around the country and think that other states have more to offer. I guess "The Beauty is in the eye of the Beholder" depending on where you go.
NY is really special simply because it hosts one of the world's spectacular tourist spots, NYC! You will definitely feel yourself a world citizen as it is the melting pot of people from all over the world. There's no chance of getting bored in 'the Big Apple' as the city offers way more than what one could expect in terms of social life. You will be amazed by the number of museums and galleries if you are into history and art. Last but not the least, the magnificent view from the Statue of Liberty makes you feel like you are on top of the world!
In my opinion if you don't live in New York whatever else doesn't matter New York is the best the lights the buildings everything about this state this city New York City is amazing there is no where else like New York especially New York City a place where the city never sleep something exciting always happens you can never be bored
NY is beautiful. So many different types of area. Long Island and the wineries, boating, jet skiing, farm stands and beaches that are out of this world. The city that is amazing, museum restaurants, shopping and the upstate area that is absolutely beautiful, parks, lakes, streams, mountains skiing, snow boarding, sleighs won't find a better state. Their is something for everyone. Love it!
Do I even need to type anything. NO but I am new york is so diverse and so fun and exciting especially nyc which is like the best city in the world there's everything in new york there's all different types of cultures and that's what I love about it
New York should definitely be number 1! You can't see he 9/11 memorial any were else. And the Christmas tree lighting. You get all 4 seasons. The Empire State building. We get Apples. FRESH apples. New York City is one of the biggest city's in the world. So why don't we make New York number 1. Come on now people!
I'm a New York girl through and through. There's the freedom towers where the twin towers were, empire state building, statue of liberty, and many cities. If your more into nature there is niagra falls, hudson river, great lakes, state parks. So much to do in nature. There's the New York Yankees. The only place to find better pizza is Italy itself. New York should be #1
So many major events are held here. Yes, NYC is cool, but think about all the other amazing scenery in other parts of the state! It's GORGEOUS! There's Niagara Falls, the Finger Lakes, huge state parks, and it is quiet and peaceful there. - emraldYE
New York has anything that you'd want or need. We have snow, beaches, and most of all, NYC. I mean, it has like what, 3 nicknames? So if you want to sled, relax on a beach, or go to The Big Apple, New York is just for you
There's something for EVERYONE at NY! If you're outdoorsy, by all means, go upstate and hike in the mountains or Lake George. Or take a trip to Niagra Falls. But if you like city life... well, NYC just happens to be arguably the greatest city in the world. There's always something to do there, and it really does never sleep. But if you want a compromise... go to Long Island! Amazing schools, nice neighborhoods - a little bit of everything! I would know - I'm Long Island born and raised.
I would say that New York Hans a lot of things that recommends the presidents like the Statue of Liberty was built to introduce people who sails to New York and also the Empire State Building
Greatest place to go. EVER. My Uncle and Aunt live there on top of the fact that the state is so great to explore and get lost in (well, maybe not lost, because at night central park is quite scary).
Best state to visit and explore. History, fine restaurants and endless things to do, fills you with a sense of joy, freedom and awe. One of the few states in the union that has culture.
The city is what makes New York so popular, all the people from all over the world go to New York. A bunch of movies are also filmed in New York. And there are a bunh of crazy people with different styles and New York is the perfect place to see all of that. And everybody goes to see the ball drop for new years eve in New York!
I live in New York. I don't see why it is such a big deal but that is because I am used to it. It is truly amazing, all the people, things to do, and love of music in the city. I love it!
I love it here! The state is beautiful. Great people, culture, pride, schools and universities, and there's the city, the mountains, the beaches, the suburbs, everything!
There's the quaint rural living, the picture perfect suburban living, then there's the city. The city is what you make of it. You can do anything, and everything.
I absolutely live New York! It's an exciting concert jungle so your never board but like me you can like in a suburbs kind of area and I quiet town it has it all
New York is the best. Many times I've said I am tired of this place but I can never stay away from my wonderful city. New York for the win!
New York is a great and fascinating state to live in or even visit. It has wonderful flora and fauna, it even has even the best places to visit or just tour.
Related Lists

Greatest New York Yankees

Best New York Sports Teams

Best Rappers From New York

Greatest Rock Bands from New York City