Top 10 Post-Beatles George Harrison Songs
The Top Ten
1
What Is Life

Such an upbeat and charismatic rocker. Better than My Sweet Lord by a mile.
2
My Sweet Lord

Beautiful and a fantastic song.
Very lovable catchy tune.
Sort've sucks his best post beatles song was acidently stolen from another song It is a beautiful song and it has to be voted number 1 there are only so mny notes
3
Wah-Wah

Best beat and so much fun
My absolute favorite! 1
This song sends me singing out and dancing, uncontrollably. such an amazing, upbeat and rhythmic song. Love it!
Number 1!
4
All Things Must Pass

5
Art of Dying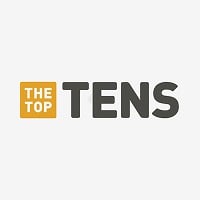 Art of Dying is a Canadian rock band fronted by Jonny Hetherington. The band is currently signed to Better Noise Records. Bassist Cale Gontier is the cousin of Adam Gontier, the lead singer of Saint Asonia and former lead singer of Three Days Grace.
Amazing song. I love the drums, bass and guitar too - sounds transcendental
6 All Those Years Ago
7
Isn't It a Pity

8
Beware of Darkness

"Watch out now,
Take care,
Beware of greedy leaders,
Who take you where you should not go".
Wise words that still resonate today.
9
Don't Let Me Wait Too Long

A fabulous song that is the highlight of the Living in the Material World Album.
10 Any Road
The Contenders
11
Give Me Love (Give Me Peace On Earth)
Can I just vote for all of them? <3 <3 <# - marmalade_skies
12 Ballad of Sir Frankie Crisp
13 Life Itself
14
Stuck Inside a Cloud
His talent was undiminished as he approached the end of his life.
15 Looking for My Life
16
Run of the Mill

Buried on All Things Must Pass this is a beautiful little song. A philosophical litle gem delivered in under 3 minutes. Truly a lost classic.
17
Got My Mind Set On You
#1 will remain My Sweet Lord, and rightfully so, but I was expecting this to be higher. - PositronWildhawk
I love it
u can see the Travelling Wilbury influence
18 Blow Away
19
Awaiting on You All

20 Crackerbox Palace
21
Dark Horse

22 When We Was Fab
23
P2 Vatican Blues

It's a song of his that really grew on me
24
Let It Down

HOW IS THIS NOT ON HERE YET!?!?!?! - Cats43
25
Try Some, Buy Some

Just amazing, tugs on every string of the heart
BAdd New Item