Top 10 Post-hardcore / Metalcore Bands
tomthepom15
The Top Ten
1
Asking Alexandria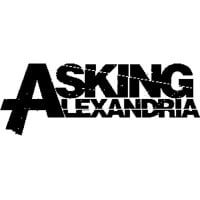 Asking Alexandria are an English metalcore band from York, North Yorkshire formed initially in 2008 by lead guitarist Ben Bruce along with former lead singer Danny Worsnop, bassist Joe Lancaster, keyboardist and synth player Ryan Binns, and current members drummer James Cassells and rhythm guitarist ...read more.
Their vocalists are really impressive most all the timeee
My favourite band, great mix of clean and unclean vocals as well as downright awesome breakdowns
Asking Alexandria are the best band EVER! Danny is the best singer! I want always to be in ASKING ALEXANDRIA!
Asking Alexandria is the best band because Danny and Ben making the best song ever
2
Bring Me the Horizon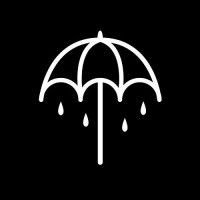 Bring Me the Horizon is a British rock band from Sheffield, Yorkshire. Formed in 2004, the group currently consists of vocalist Oliver Sykes, guitarist Lee Malia, bassist Matt Kean, drummer Matt Nicholls, and keyboardist Jordan Fish. They are signed to RCA Records globally and Columbia Records exclusively ...read more.
Listen to Sempiternal and you will realise that Bring Me The Horizon should be number one, not Escape The Fate! What is wrong with you people?
Very progressive band. They are not so bounded with any genre than other bands R. In my humble opinion of course.
One of the best Rock bands to have existed, with Sempiternal being the best album. A Flawless mix of Post Rock Melodies with Mellow Metalcore aggression. No band can quite make you feel the way their music does. The only Post-Hardcore songs in their entire discography would be 'Chasing Rainbows' and 'Join The Club'.
BMTH! Sempiternal is awesome.. , and Oliver Sykes voice rules
3
Of Mice & Men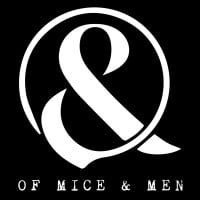 Of Mice & Men is an American metalcore band from Orange County, California. The band's lineup currently consists of lead vocalist and bassist Aaron Pauley, guitarists Phil Manansala and Alan Ashby, and drummer Valentino Arteaga.
The emotion Austin puts into his songs and now including Aaron they are the best, Sleeping With Sirens a close second
Of mice and men are the most amazing new band they should be first!
They're genuinely great! Austin Carlile is amazing and so is Shayley, they should most and definitely be first or second after Asking Alexandria!
These guys obviously deserve to be number 1. Whoever voted for escape the fate, devil wears prada, pierce the veil, or a day to remember, you need to get a life and listen to better music. This band is perfect, without flaw. Every single one of their songs are amazing, except maybe 'the calm'. I can understand AA being first, but still. Vote for these guys!
Are you legitimately dissing all those great bands? I'm sorry, but I don't think my music taste asked for you to hate on it. If that's your opinion, then fine. But my apparently "non-existent" life is fine without you criticizing it.
My absolute favourite band! I love all the members. And austin puts so much emotion in his songs.
4
A Day to Remember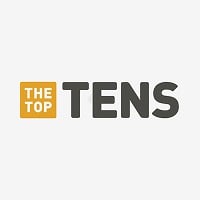 A Day to Remember (often abbreviated ADTR) is an American rock band from Ocala, Florida, founded in 2003 by guitarist Tom Denney and drummer Bobby Scruggs. They are known for their unusual amalgamation of metalcore and pop punk. The band currently consists of vocalist Jeremy McKinnon, rhythm guitarist ...read more.
A day to remember has been my favorite band since god knows when. The truly put on a great show when I went to go see them and they put a lot of effort into it and you could definitely tell. That concert really was a lot of fun and you could tell they really care about their fans. A day to remember also has really great music and I haven't met a song I don't like. They have really catchy "screamo" songs and its hard to make "screamo" songs catchy like theirs.
Brilliant growls and the lyrics are so relatable
Screamo please no lets not call it that - witcher22
Amazing vocals and killer guitar riffs
5
Memphis May Fire
Such an amazing band, Matty's screams are solids and his cleans are some of the best in the metal scene
Respectable position for this band but still does deserve more credit, Matty has amazing clean and unclean vocals and still holds the record for the most "clean" growl in my books.

Memphis May Fire!
Matty's cleans and screams are some of the best out there. their lyrics are very relatable, and motivational. My favorite band
I listened to every single one of these bands and for about two of these bands, all there albums. Memphis has a good singer, delivers strong messages and most of there songs get catchy.
6
We Came As Romans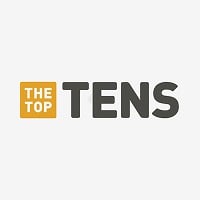 We Came as Romans (abbreviated as WCAR) is an American metalcore band from Troy, Michigan, formed in 2005. The band has gone through one name change and multiple lineup changes, and signed to Albany, New York label Equal Vision Records in 2009. We Came as Romans is managed by Outerloop Management and ...read more.
Insping with perfect lyrics. This band has gotten me thru so much. Isn't that the point it music to inspire a mood within you. Love love love this band number 1 by far
Good band great vocals and their music has meaning to it
Great band, so underrated. "Hope", "Fade away", and "Beliefs" are all very well constructed songs, fits the post-hardcore genre better than many of these bands!
Number 10? That's horrible glad they are on the list but still they should be above sleeping with sirens
7
Pierce the Veil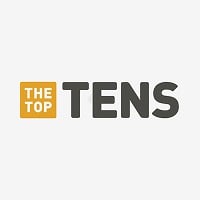 Pierce the Veil is an American post-hardcore band from San Diego, California. Formed in 2006, the band was founded by brothers Vic and Mike Fuentes after the disbandment of the group Before Today, which was formed out of the San Diego punk rock scene.
I love, LOVE Bring me the Horizon and Black Veil Brides. But this band, THIS one, takes the cake. The lyrical content comes in waves and can be interpreted in different ways. The flailing guitars churn out head-bangy rhythms and the drums just move everything along. Vic's voice is special and works for their style, and those mexican influenced parts, like the intermission in "Bulls in the Bronx" are just the best damn thing this genre has to offer. Listen to them if you haven't
I have full respect on every band on this list and to all their listeners who not only love their music but also look up to them as inspiration. I love most of these bands but I've got to say that Pierce The Veil should be really considered in the Top Ten. Their music just speaks so much to me. I mean their songs are very meaningful that almost everyone can relate to it. Unlike other bands who just focus on how good their music should be, Pierce The Veil has its focus on how can their songs speak to their listeners. How can they help these people go through the obstacles of life. They're just one of the best bands, in my own opinion. Oh, and for the record, their music saved my life.
Are you kidding me pierce the veil should be in the top ten. Their music speaks to all fans. They are my only escape no other band makes me feel this was. Nt to mention they don't rely on their lead singer Vic. Don't get me wrong he is amazing but they play beautiful music the two guitars playing with Vic and Tony is awesome and Jaime on the bass. My goodness have you ever listened to Bulls in the Bronx the music is beautiful! Who could forget Mike playing the drums he completes the band perfectly. They are nothing but amazing.
This band has gotten me through some pretty hard times I do have full on respect for other bands but this band in particular deserves the amount of fame they have not saying other bands don't but to me (not including other bands) they mean the world and the fact that I get to see them live is just amazing I mean meeting them would be is astonishing but they mean so much to me that just being in the same room with them and watching them do what they do best and having fun with it is equally amazing I would just love to say thank you to them for giving me hope they inspire me to be like them and help other that aren't doing to well I want to be like them but I don't have any talent but who says you have to have talent to change the world.
8
Escape the Fate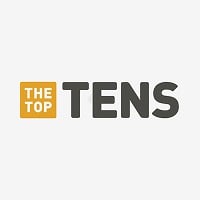 Escape the Fate is an American rock band from Las Vegas, Nevada, formed in 2005 and originally from Pahrump, Nevada. They are signed to Eleven Seven Music.
They are the best in my opinion. They write unique music and not just generic open string chugging like most bands in the genre. Monte Money is an amazing guitar player and with Craig's vocals, it's truly amazing. They have guitar solos in most of their songs which I really like. The vocals are very diverse. Craig sings and screams. In some songs such as "This war is ours" there is a section before the solo where he lightly sings to acoustic guitar. Just an amazing overall band.
Amazing band, Craig is an unbelievable vocalist, relatable lyrics, amazingly talented band. The best. Deserve to be #1
ETF is way more better than Asking Alexandria, why? Give me a break, Asking Alexandria is way too overrated, and why do you people listen to some of their non-meaningful songs? Some of them are a big total garbage; on the other hand, ETF, they make a bunch of good and meaningful songs, which totally deserves to be the first, not AA.
The fact that you said "way more better" just shows that you're mentally challenged. Listen to The Death Of Me, then say that AA write non-meaningful songs. I am not saying ETF are bad, I have no positive or negative opinions towards them, but you are insulting AA for no good reason. - BillieJoeArmstrong
ETF have a great screamer and vocalist, they deserve to be number one. Try listen to their new album, its amazing.
9
Crown the Empire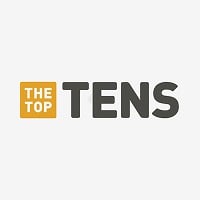 Crown the Empire is an American metalcore band formed in 2010 in Dallas, Texas. They have released one EP and three full-length albums.
I have downloaded almost every song of there's
These guys should be much higher on this list, 23? Should be top 5 at least, not only do they incorporate heart and soul into their incredible music, but they write some of the best music I know. All their albums together are one big story, plus the Johnny trilogy, absolutely incredible. all in all, my favorite post-hardcore/metalcore band by far,

My Top 5:

1. Crown The Empire
2. The Word Alive
3. Stick To Your Guns
4. Memphis May Fire
5. Bring Me The Horizon
Crown the Empire are the greatest band I know. Everything they've ever produced is pure gold and I'm surprised they aren't much higher up this list!
Well they have been out for two years and they already show music as good as any other post hardcore band. Most of the time they are better than the other bands so they should be towards the top.
10
Black Veil Brides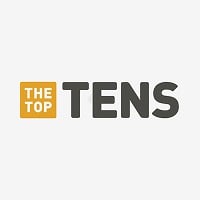 Black Veil Brides is an American rock band currently consisting of Andy Biersack (vocals), Jinxx (guitar), Jake Pitts (guitar), Christian Coma (drums) and Ashley Purdy (bass), that formed in 2006 in Ohio. ...read more.
I don't think they are an emo band... No! They are just another rock band... I really good one, yeah they wear make up and stuff.. But so did kiss, and no one called them emo! I LOVE black veil brides, all their songs! They're amazing! All their songs have meanings and it's so inspiring I love them and I love than a lot... I love them,... I think you get it now but seriously... I love them
They may not be Emo but lyrically they are way better than the bands higher in the list. Andy Biersack and Ronnie Radke are both the best vocalists right now, without a doubts I feel both bands should be higher up
They are the best the best the best the best! Andy's voice is just too good and their music is really inspiring! They deserve to be way up!
They are Black Veil Brides. Enough said.
The Contenders
11
Sleeping with Sirens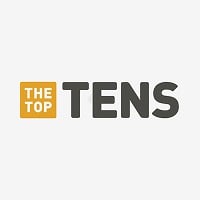 Sleeping with Sirens is an American rock band from Orlando, Florida currently residing in Grand Rapids, Michigan. The band currently consists of Kellin Quinn, Gabe Barham, Jack Fowler, Nick Martin, and Justin Hills.
Kellin's voice suites the band's name.
Well I heard their latest album feel, it didn't had much screams but kellin's clean vocals are just out of the world, some lyrics were emotional and meaningful, overall nice band. Deserves a listen
Sleeping with Sirens should be on the top 1, I mean really kellin's voice is one of the thing that made the band awesome. Also if you watch him getting featured in King for a Day by Pierce The Veil you will see his scream are so perfect.
Kellin Quinn's voice is unique - there is no-one quite like him. Until like some people, there songs have meaning and inspire many people. The band is overall - AMAZING ;-;
12
Bullet for My Valentine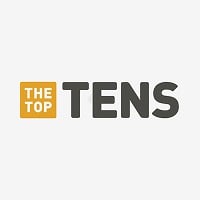 Bullet for My Valentine are a Welsh metalcore/emo band from Bridgend, formed in 1998. The band is composed of Matthew Tuck (lead vocals, rhythm guitar), Michael Paget (lead guitar, backing vocals), Michael Thomas (drums) and Jamie Mathias (bass guitar). Former members include Nick Crandle and Jason ...read more.
Bullet For My Valentine is hands down better than all that bands of top ten...
These guys should be number two there a lot better than stupid bring me the horizon.
Super Hard and Super Melodic and super romantic, perfect!
King of modern metalcore, could top any of the top 3.
13
The Amity Affliction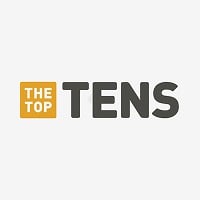 The Amity Affliction is an Australian metalcore band from Gympie, Queensland, formed in 2003. The band's current line-up consists of Ahren Stringer, Joel Birch, and Dan Brown.
Amazing live performance and awesome lyrics! Powerful screams and a perfect clean voice. Every song of them is catchy!
Super clean vocals and very meaningful lyrics. Very well constructed songs that deserve more credit. The unclean vocals are awesome growls and lyrics are uncomparable. These guys need to be recognized. In my eyes they are equal or exceeding as to We Came As Romans.
One of the very few bands where every single one of their songs is great & catchy they don't have any bad songs, check them out
Best post hardcore band
14
I See Stars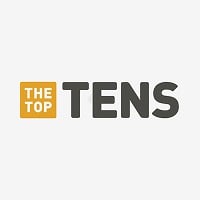 I See Stars is an American rock band that formed in 2006 based in Warren, Michigan. The band currently consists of vocalist Devin Oliver, guitarist Brent Allen, keyboardist and vocalist Andrew Oliver, and bass guitarist Jeff Valentine.
New demons is epiC, digital renegade was flawless. What more do you want. They deserve top 10
One of the best bands in my opinion
Best Electronicore band out there, absolutely fantastic
Man, I almost hate to admit it, but ISS is one of my guilty pleasures. Murder mitten, ten thousand feet, glow, 3d this band knows how to write catchy music. Oh, and violent bounce I am so ashamed!
15
A Skylit Drive
The instrumentals to me are up to par with other bands in the genre, what sets them apart is the powerful vocals from the ever so talented Jag, Brian White is amazing at what he does, and Cory lights it all up with his deep growls. They mix and meld to perfection. There is no other band who could compare, in my opinion.
Their lead singer Michael has one of the most unique voices
Overall great band. I love all their albums
16
For Today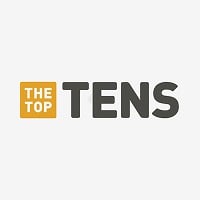 For Today is an American Christian metalcore band from Sioux City, Iowa, formed in 2005. They are currently signed to Nuclear Blast Records.
Awesome breakdowns with good lyrics and they ALWAYS stand for their faith
For today no what they want in life and that is to spread the word. And it just happens to be by wrighting some of the best songs in metalcore
17
August Burns Red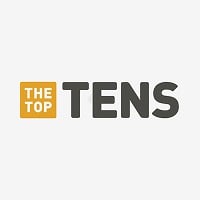 August Burns Red is an American metalcore band from Manheim, Pennsylvania. Formed in 2003, the group began their first performances while a majority of the members were attending their senior year of high school, and soon began playing shows around Lancaster, before being signed to CI Records. Afterwards, ...read more.
Best metalcore band in my opinion. REALLY strong lyrics not about sex/drugs or money or all of these cliches. Unique in their genre, they are one of the only metalcore bands that everybody can relate too (Some of the members aren't tattooed or stretched). Really great band, they should be first!
Nothing much in common with post-hardcore, but one of the best metalcore-bands. if you drop all bands who use commonly clean vocals (like trivium/as I lay dying etc. ) then this band is truly the best! Closely followed by Parkway Drive. - Flav
Only good Metalcore band.
The best there is!
18
The Amity Afflication
Favourite band ever. These guys are such inspirations and I would suggest this band to anyone who likes either metalcore or post-hardcore. Joel writes the most amazing/meaningful lyrics you could ever imagine. Both clean/unclean vocals and the guys who play the instruments are skilled and amazing. If you've never heard them, go look them up now, you won't be disappointed. - aleexbrown1
These guys are awesome, best post-hardcore band ever, highly recommend listening to. They should be totally number 1!
These guys aren't posers when it comes to songs about suicide, they've been doing it from the beginning and haven't just jumped on the bandwagon. Also they are aussie, what more could you ask for?
Please spell name right next time it is the amity affliction
19
Chiodos
Chiodos are a band has a different sound than the other post-hardcore bands. Craig listens to different types of music to draw inspiration, rather than the genre they play. He also has some of the best vocals in the industry and it shows that his Charisma alone should put this band at the top of the charts. When he left the band their popularity went down with release of Illuminaudio. The whole band is talented and they show the ability to break the cliches of the genre.
Different than the typical post hardcore band. They give something new other than toned down guitars, breakdowns and typical Over use of screaming
They are amazing. Craig's vocals are perfect.
Really different unique sound, Craig's vocals are PERF altogether an amazing band
20
The Devil Wears Prada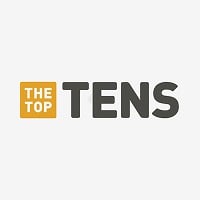 The Devil Wears Prada is an American metalcore band from Dayton, Ohio, formed in 2005. It consists of members Mike Hranica, Jeremy DePoyster, Andy Trick, and Daniel Williams.
Kinda generic but its nice - EliHbk
Best band ever. Technical geniuses. Nothing sounds like The Devil Wears Prada do, you will never hear anything as good. Defs worth getting into if you like any kind of metal. You wont regret it.
Mikes Vocals just are phenomenal, backed up with Jeremys Cleans...just amazing. Chris' guitar skills are great, and his riff writing experise really shows in the albums. Not to mention Dans drumming ability. Just an amazing band!
First of all, some bands in the list doesn't deserve to be in it. I hate posers who think and say PTV are metal and hardcore, are you serious? STFU. The Devil Wears prada is The Best Band Ever because most of the MetalCore or hardcore music fans grew up on their music. The Lyrics are just Amazing!. I don't know why they're at #7 though! , and why is BMTH at #3! Are you kidding me?!. The Devil Wears Prada and BMTH should switch ranks!
21
Blessthefall
This is the absolute best combination of clean lyrics with screams. The lyrics are powerful and hit home. I also love Asking Alexandria but some of their lyrics just are garbage.
THIS BAND IS AMAZING! I can't express how good they are and it's an atrocity that they aren't at the top of this list. Outrageously retarded how much talent jared has with his screams, how good beau is a singing, all the band members in this band are amazing. Elliot beau jared eric and Matt, the best 5 men in a damn amazing band
Perfect example of clean and screams... Ps their instrumental skills are unmatched. Fact, not opinion
They're the best. And there's nothing more to say.
22 Outline In Color
23
The Word Alive
Tyler Smith the vocalist for the band has a terrific range of pitch when it comes to his unclean's. His clean vocals are also very, very strong. He is arguably the best post-hardcore/metalcore vocalist who does both the clean and the unclean vocals. The instrumental talent in this band is astonishingly high, this includes technicality, speed, formulated rhythm and more. The lyrics are phenomenal, they have depth, meaning, well designed allusions everything you want.

These guys are the best band in post-hardcore/metalcore music right now, their new album "Life Cycles" drops July 3rd.
Their melodic side blows other bands away. Should be in top 10!
#23?! The word alive is far better than #23! what
24
Dance Gavin Dance
Absolutely incredible instrumentals in every album. Their music has never gone stale in any of their albums and their lead singer is very skilled. - Toldakey
Most original band out there right now. Will Swan re-invented the genre with his detailed riffs and Matt Mingus kills it on the drums every time. Jon Mess's screams are very unique, and continue to get better. Plus, Jonny Craig and Kurt Travis are two of the best vocalists out there. If you have not checked this band out, please do. You won't regret it.
They're one of the only post-hardcore bands today that actually steps out of the boundaries, they're also one of the few that even have complex solos and jazzy rhythms, they definitely deserve top 5 if not #1
Of all the bands on this list this one really should be at the top. Three clean vocalists, Jon Mess, and the songs are all unique and high quality. Very complex band that is insanely underappreciated. - NuMetalManiak
25
Alesana
Alesana is the best post hardcore band I've ever heard
Alesana is an amazing innovative band with unique screams that's more than your usual growl. It's something different. The members of Alesana put so much into their lyrics and the story along with the album, hate, love, lust, Malice, remorse, fear. I am a big fan of every other band on this list but Alesana has to be the most unique and chill inducing band I have ever heard.
They have Heavy Instruments and poppy choruses and may have created a new genre. I believe they should be in top 10's because no other band is found to resemble them. Another thing is they have a good bone-chilling stories in their albums
Great band! There melodic choruses give me chills no matter how many times I hear them. "Lullaby of The Crucified" is a great example.
26 Like Moths to Flames
27
Parkway Drive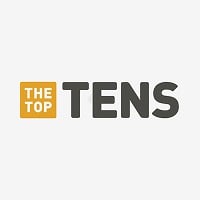 Parkway Drive is an Australian metalcore band from Byron Bay, New South Wales, formed in 2003. As of 2015, Parkway Drive has released five full-length albums, one EP, two DVDs, a split album and one book, titled Ten Years of Parkway Drive.
This is not really a post hardcore band.
Number one Metalcore band right now along with ABR. Heart pounding drums and breakdowns bad ass lyrics. Not even close to post hardcore
Great post hard core band wild eyes, carrion, romance is dead, sleepwalker are all amazing songs, their atlas album is 👌 could listen to them for hours
WHY IS PARKWAY DRIVE NOT UP THERE?! DUDE THIS IS THE BEST METALCORE BAND!
28
Ice Nine Kills
Lyrically alone this band should be number 1. Add the arrangement of music and the style...the fact they actually use THREE screamers...and one of them (Spencer) can actually sing...by far number 1.
Has not one but TWO really talented Screamers and AMAZING CLEANS. Very Catchy songs. Very much recommend
They should be higher There just amazing and great with everything they do
This band is amazing just listen to Me Myself and Hyde that song is perfect
29
Suicide Silence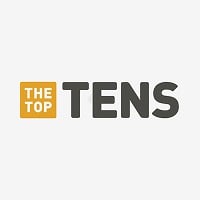 Suicide Silence is an American deathcore band from Riverside, California. Formed in 2002, the band has released four full-length studio albums, one EP and eleven music videos.
This band isn't even post-hardcore or metalcore there deathcore and this should be number one because there lyrics are very good and clever and there musical style is amazing amd Mitch's screams are phenomenal. This band to me is the best. They lead all the other deathcore bands anyway
This band is most definitely NOT post-hardcore. No clean vocals, who rates this stuff?
Not even post hardcore or metal core downvoted
30
Attack Attack!
Come on, They should be in top 10's
Though they disbanded their music is still fresh as new
Their self-title was most amazing and best way to enter the world of post-hardcore music
31
The Color Morale
New album "Know Hope" is a fantastic listen. Great breaks between vocals and screams. Lyrics have great meaning. Instrumentals are on point. An incredibly strong band.
These guys shouldn't be this low. They're one of the greatest bands of this era. Also great live performances.
32
Motionless In White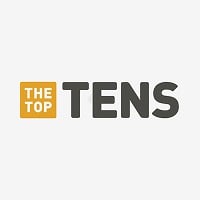 Motionless in White, often abbreviated MIW, is an American metalcore band from Scranton, Pennsylvania.
How is this band 232? It's a lot better than most of the ones above it and the band is inspired by Marilyn Manson, what more could you ask for?
How is Motionless In White so low that's just stupid they should be higher
How is motionless in Wichita not on the list there badass
This band is the best how is it so low?
33
Secrets
This band has helped through so much they are so inspiring, awesome music.
Such an amazing band. "Forever and Never" is an awesome song. Come on, they need to be higher.
Secrets is the most amazing band ever, richard'S voice is so uncommon and beauthiful and aaron's scream are so good. Good instrumental as much.! All their songs are good
34 The Defiled
35
Killswitch Engage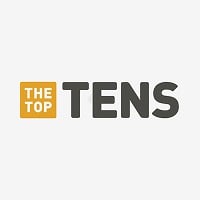 Killswitch Engage is an American metalcore band from Westfield, Massachusetts, formed in 1999 after the disbanding of Overcast and Aftershock.
Thirty rout you people have got to be kidding me they are one of the best Metalcore bands in history.
Yet another band that is not post - hardcore. I hate the term "metalcore" but it doesn't apply here anyway
The father of modern metalcore.
What is Killswitch Engage doing here? They have no business of being here, and that's the fact because they are the best metalcore band and deserve to take the top spot. Just listen to stuffs from The End Of Heartache and As Daylight Dies and you're going to know why they are the best.
36
Bury Tomorrow
Too far down, obiously the best ever, the albums are incredible and all vocals are amazing... Boss live too.. Also a badass livin the Vida loca cover, just saying
Great Band
Great Overal song writing, should be on the same level of BMTH
37
Issues
They should be in the top 5 with memphis may fire, a day to remember, the amity affliction, pierce the veil, and dead by april
I saw Issues yesterday and they were just amazing! I fell in love with them in just a minute! They are so great! - musicfanatic
Best band ever! I love Tyler's voice so much. And Michael screaming is just amazing
Tyler and Michael are Bae
38
Adept
REALLY? Adept is so underrated but their so amazing. The fact that Robert Ljung does all of the vocals, screamed and sung, is amazing and he is so talented. They're so underrated because their old record label isn't either (Because it's Swedish). They went independent as well. They need more attention because they're so talented. Silence the World is my favorite album by them.
Very underrated
39
As I Lay Dying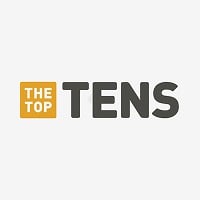 As I Lay Dying is an American metalcore band from San Diego, California. Founded in 2000 by vocalist Tim Lambesis, the establishment of the band's first full lineup, which included drummer Jordan Mancino, occurred in 2001. As I Lay Dying has released six albums, one split album, and two compilation ...read more.
Amazing lyrics, Amazing screams and growls. Beautiful clean vocals, what more can you ask for? - amanmulji
40
Falling in Reverse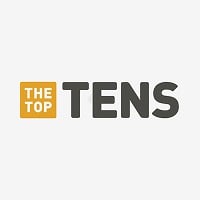 Falling in Reverse is an American post hardcore band from Las Vegas, Nevada, formed in 2008, signed to Epitaph Records.
Falling In Reverse is literally the best post hardcore band there is listen to the song Its Over When Its Over, Alone, Fashionably Late, The Drug In Me Is You, Self Destructive Personality, and Raised By Wolves they are literally the best songs ever
Oh my gosh. This is legit an amazing band. Honestly, ETF is for 11 year olds. If you want music that actually has meaning and emotion, check out Falling in Reverse.
Falling In Reverse should definitely be on the top of this list. ! Their songs have so much meaning and emotion behind them, and songs like "I'm Not A Vampire" and "Fashionably Late" are GREAT songs to dance to. Plus, their singing is amazing. !
Been listening to ronnie since I was nine years old, he has such an amazing voice, and its great that they can actually sing and play live
41 Despite My Deepest Fear
42
All That Remains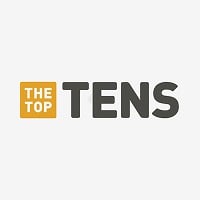 All That Remains is an American heavy metal band from Springfield, Massachusetts, formed in 1998. They have released eight studio albums, a live CD/DVD, and have sold over a million records worldwide.
ATR is just the best. Plain and simple. - XD3D
43 Caliban
44
The Dead Rabbitts
I guess not to many of you know this band... but thry deserve to be top ten at least!
This is the side project of vocalist of escape the fate. Try listening to their song, specially the edge of reality single, it is so eargasm.
45
Alexisonfire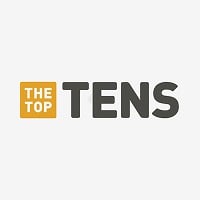 Alexisonfire is a five-piece Canadian post-hardcore band that formed in St. Catharines, Ontario in 2001. The band consists of George Pettit, Dallas Green, Wade MacNeil, Chris Steele, and Jordan Hastings.
Yep took this long to get to an actual post hardcore or metalcore band good job
Creator of modern post-hardcore, along with Silverstein, should be in the top ten.
Why has no one voted for these guys? They have some amazing riffs and Dallas' voice is godly. Their really isn't anything they aren;t good at.
Best band here
46
Oceans Ate Alaska
This isn't post hardcore. It's metalcore and almost deathcore. They're so good too by the way and I have some OAA merch as well. James screams are great. They sound a little like Oli Sykes but every band member pulls the weight, and they're isn't another band that sounds like them. They are a breath of fresh air from the repetitive A Skylit Drive, Dance Gavin Dance, BMTH, SWS, PTV. They're a bit underrated but hopefully they'll get more attention from signing with fearless records.
47
Eluveitie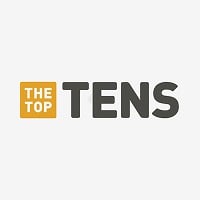 I don't think Eluveitie fits with this list, but they are awesome.
Great band, although they definitely don't belong on this list.
Eluveitie is an AMAZING band
What, Eluveitie a metalcore/post H band?
48
Architects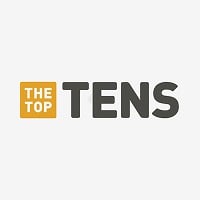 Architects is a British Metalcore band formed in 2004 in Brighton, East Sussex. Consisting of five band members, Architects' discography consists of seven studio albums and one split EP.
It's a shame that they are down here - Deathshield18
49
At the Drive-In
Simply the best one, remains very dissonant and different to the rest, cedric and omar can do anything
In terms of lyrics and sound At The Drive-In pretty much kills everything out there, their album relationship in command is seen as one of the most influential rock albums of the decade. So why not just give them a try?
At the drive in are the greatest post harcore band ever. No one can match their intensity, (especially in their live shows) combined with their genius singing. Cedric and Omar are such good pair and the drummer and bassist are pretty talented to - ohnoitsyou
50
Dead by April
Dead by april is incredible! they have amazing songs and great vocals!
PSearch List