Top 10 Post-hardcore / Metalcore Bands
tomthepom15
The Contenders: Page 2
21
The Devil Wears Prada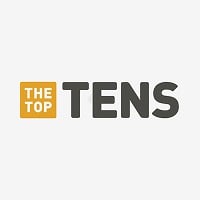 The Devil Wears Prada is an American metalcore band from Dayton, Ohio, formed in 2005. It consists of members Mike Hranica, Jeremy DePoyster, Andy Trick, and Daniel Williams.
Best band ever. Technical geniuses. Nothing sounds like The Devil Wears Prada do, you will never hear anything as good. Defs worth getting into if you like any kind of metal. You wont regret it.
Mikes Vocals just are phenomenal, backed up with Jeremys Cleans...just amazing. Chris' guitar skills are great, and his riff writing experise really shows in the albums. Not to mention Dans drumming ability. Just an amazing band!
Kinda generic but its nice - EliHbk
First of all, some bands in the list doesn't deserve to be in it. I hate posers who think and say PTV are metal and hardcore, are you serious? STFU. The Devil Wears prada is The Best Band Ever because most of the MetalCore or hardcore music fans grew up on their music. The Lyrics are just Amazing!. I don't know why they're at #7 though! , and why is BMTH at #3! Are you kidding me?!. The Devil Wears Prada and BMTH should switch ranks!
22 Outline In Color
23
Alesana
Alesana is an amazing innovative band with unique screams that's more than your usual growl. It's something different. The members of Alesana put so much into their lyrics and the story along with the album, hate, love, lust, Malice, remorse, fear. I am a big fan of every other band on this list but Alesana has to be the most unique and chill inducing band I have ever heard.
They have Heavy Instruments and poppy choruses and may have created a new genre. I believe they should be in top 10's because no other band is found to resemble them. Another thing is they have a good bone-chilling stories in their albums
Great band! There melodic choruses give me chills no matter how many times I hear them. "Lullaby of The Crucified" is a great example.
Alesana is definitely must be on the top...
V 7 Comments
24
The Word Alive
Tyler Smith the vocalist for the band has a terrific range of pitch when it comes to his unclean's. His clean vocals are also very, very strong. He is arguably the best post-hardcore/metalcore vocalist who does both the clean and the unclean vocals. The instrumental talent in this band is astonishingly high, this includes technicality, speed, formulated rhythm and more. The lyrics are phenomenal, they have depth, meaning, well designed allusions everything you want.

These guys are the best band in post-hardcore/metalcore music right now, their new album "Life Cycles" drops July 3rd.
Their melodic side blows other bands away. Should be in top 10!
#23?! The word alive is far better than #23! what
25 Like Moths to Flames
26
Dance Gavin Dance
Most original band out there right now. Will Swan re-invented the genre with his detailed riffs and Matt Mingus kills it on the drums every time. Jon Mess's screams are very unique, and continue to get better. Plus, Jonny Craig and Kurt Travis are two of the best vocalists out there. If you have not checked this band out, please do. You won't regret it.
They're one of the only post-hardcore bands today that actually steps out of the boundaries, they're also one of the few that even have complex solos and jazzy rhythms, they definitely deserve top 5 if not #1
Of all the bands on this list this one really should be at the top. Three clean vocalists, Jon Mess, and the songs are all unique and high quality. Very complex band that is insanely underappreciated. - NuMetalManiak
Only post-hardcore band comfortable in stepping outside of their genre
V 8 Comments
27
Parkway Drive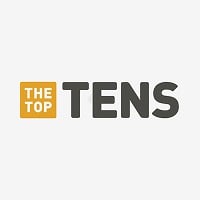 Parkway Drive is an Australian metalcore band from Byron Bay, New South Wales, formed in 2003. As of 2015, Parkway Drive has released five full-length albums, one EP, two DVDs, a split album and one book, titled Ten Years of Parkway Drive.
This is not really a post hardcore band.
Number one Metalcore band right now along with ABR. Heart pounding drums and breakdowns bad ass lyrics. Not even close to post hardcore
Great post hard core band wild eyes, carrion, romance is dead, sleepwalker are all amazing songs, their atlas album is 👌 could listen to them for hours
V 1 Comment
28
Ice Nine Kills
Lyrically alone this band should be number 1. Add the arrangement of music and the style...the fact they actually use THREE screamers...and one of them (Spencer) can actually sing...by far number 1.
Has not one but TWO really talented Screamers and AMAZING CLEANS. Very Catchy songs. Very much recommend
They should be higher There just amazing and great with everything they do
Absolutely amazing band
V 1 Comment
29
Suicide Silence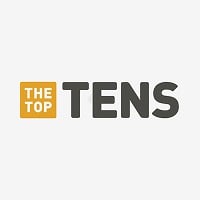 Suicide Silence is an American deathcore band from Riverside, California. Formed in 2002, the band has released four full-length studio albums, one EP and eleven music videos.
This band isn't even post-hardcore or metalcore there deathcore and this should be number one because there lyrics are very good and clever and there musical style is amazing amd Mitch's screams are phenomenal. This band to me is the best. They lead all the other deathcore bands anyway
This band is most definitely NOT post-hardcore. No clean vocals, who rates this stuff?
V 1 Comment
30
Attack Attack!
Come on, They should be in top 10's
Though they disbanded their music is still fresh as new
Their self-title was most amazing and best way to enter the world of post-hardcore music
31
The Color Morale
New album "Know Hope" is a fantastic listen. Great breaks between vocals and screams. Lyrics have great meaning. Instrumentals are on point. An incredibly strong band.
These guys shouldn't be this low. They're one of the greatest bands of this era. Also great live performances.
32
Motionless In White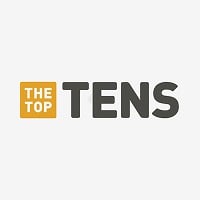 Motionless in White, often abbreviated MIW, is an American metalcore band from Scranton, Pennsylvania.
How is this band 232? It's a lot better than most of the ones above it and the band is inspired by Marilyn Manson, what more could you ask for?
How is Motionless In White so low that's just stupid they should be higher
How is motionless in Wichita not on the list there badass
This band is the best how is it so low?
V 5 Comments
33
Secrets
This band has helped through so much they are so inspiring, awesome music.
Such an amazing band. "Forever and Never" is an awesome song. Come on, they need to be higher.
Secrets is the most amazing band ever, richard'S voice is so uncommon and beauthiful and aaron's scream are so good. Good instrumental as much.! All their songs are good
34
Killswitch Engage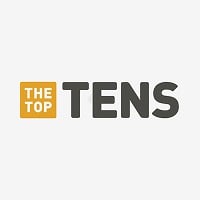 Killswitch Engage is an American metalcore band from Westfield, Massachusetts, formed in 1999 after the disbanding of Overcast and Aftershock.
Thirty rout you people have got to be kidding me they are one of the best Metalcore bands in history.
Yet another band that is not post - hardcore. I hate the term "metalcore" but it doesn't apply here anyway
The father of modern metalcore.
V 1 Comment
35 The Defiled
36
Bury Tomorrow
Too far down, obiously the best ever, the albums are incredible and all vocals are amazing... Boss live too.. Also a badass livin the Vida loca cover, just saying
V 2 Comments
37
Falling in Reverse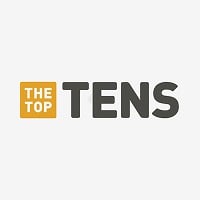 Falling in Reverse is an American post hardcore band from Las Vegas, Nevada, formed in 2008, signed to Epitaph Records.
Falling In Reverse is literally the best post hardcore band there is listen to the song Its Over When Its Over, Alone, Fashionably Late, The Drug In Me Is You, Self Destructive Personality, and Raised By Wolves they are literally the best songs ever
Oh my gosh. This is legit an amazing band. Honestly, ETF is for 11 year olds. If you want music that actually has meaning and emotion, check out Falling in Reverse.
Falling In Reverse should definitely be on the top of this list. ! Their songs have so much meaning and emotion behind them, and songs like "I'm Not A Vampire" and "Fashionably Late" are GREAT songs to dance to. Plus, their singing is amazing. !
Listen the Coming Home btly FIR - Marvel_1William
V 12 Comments
38
Issues
They should be in the top 5 with memphis may fire, a day to remember, the amity affliction, pierce the veil, and dead by april
I saw Issues yesterday and they were just amazing! I fell in love with them in just a minute! They are so great! - musicfanatic
Best band ever! I love Tyler's voice so much. And Michael screaming is just amazing
Issues is one of the best bandas of today, they should be in the top 5.
V 3 Comments
39
Adept
REALLY? Adept is so underrated but their so amazing. The fact that Robert Ljung does all of the vocals, screamed and sung, is amazing and he is so talented. They're so underrated because their old record label isn't either (Because it's Swedish). They went independent as well. They need more attention because they're so talented. Silence the World is my favorite album by them.
V 1 Comment
40
As I Lay Dying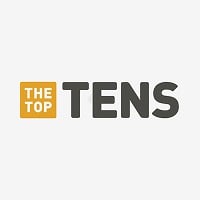 As I Lay Dying is an American metalcore band from San Diego, California. Founded in 2000 by vocalist Tim Lambesis, the establishment of the band's first full lineup, which included drummer Jordan Mancino, occurred in 2001. As I Lay Dying has released six albums, one split album, and two compilation ...read more.
Amazing lyrics, Amazing screams and growls. Beautiful clean vocals, what more can you ask for? - amanmulji
PSearch List
Recommended Lists
Related Lists

Post-hardcore/metalcore Bands from Ohio

Most Talented Post-Hardcore / Hardcore Bands

Top Ten Post-Hardcore Bands of All Time

Top Ten Metalcore / Hardcore Bands
List Stats
2,000 votes
267 listings
6 years, 47 days old

Top Remixes (23)

1. For Today
2. Memphis May Fire
3. We Came As Romans
Zonderman

1. Of Mice & Men
2. A Day to Remember
3. We Came As Romans
Kylehotchkiss9

1. Of Mice & Men
2. Memphis May Fire
3. Outline In Color
brendon14
View All 23
Posts
Error Reporting
See a factual error in these listings? Report it
here
.