Top 10 Most Predictable Watchmojo Lists
christangrant
Watchmojo has got to be the most predicable YouTube channel ever so here are their most predictable lists in each of the first ten items i will list the things that were put in the top 10 plus the honorable mentions if there are any. also if you add a item please give the top 10 items that were put into the video and the honorable mentions
The Top Ten
1
Top 10 Greatest Rock Bands
You realize WatchMojo has a formula right? They take fan votes, objective statistics, and overall viral popularity to calculate the lists. That's why it's so predictable, because it's an objectively influenced channel. - ProPanda
WatchMojo is objective though. You're expecting something of them that they aren't. - ProPanda
Like I didn't know what the top 5 spots would be, so predictable. - PeeledBanana
so true
Yes, very predictable. The first 7 spots didn't surprise me.
But Radiohead, The Beach Boys, U2 in the top 10? I wouldn't put them in the top 10. Iron Maiden are much better. Bon Jovi are at least better than U2. And there are more bands deserving to be in the top 10. - Metal_Treasure
V 1 Comment
2
Top 10 Decade Defining Hard Rock and Heavy Metal Songs: All Time
10 Walk - Pantera
9 Welcome to the Jungle - Guns N' Roses
8 Ace of Spades - Motorhead
7 Run to the Hills - Iron Maiden
6 Highway to Hell - AC/DC
5 Peace Sells - Megadeth
4 Crazy Train - Ozzy Osbourne
3 Kashmir - Led Zeppelin
2 Paranoid - Black Sabbath
1 Master of Puppets - Metallica
Honorable Mentions Chop Suey! - System Of A Down, Killing in the Name - Rage Against The Machine, Wait and Bleed - Slipknot, One Step Closer - Linkin Park,Nightmare - Avenged Sevenfold - christangrant
3
Top 10 Important Albums in Heavy Metal History
This one is not only predictable, it's laughable - should have been called "Most popular metal and non-metal albums we have heard of".

Obviously a list made by people with little knowledge about metal. Metal would exist without most of these albums. But 'In Rock' by Deep Purple isn't there which tells me not to take their list seriously.

They mentioned only the Black Sabbath album and put it at #1. Simple question: if this is the most important album, why all other bands /albums /songs on their list don't sound like the song Black Sabbath by Black Sabbath? Simple answer - metal obviously started in another band and another album: In Rock by Deep Purple. Yes, Black Sabbath started doom metal but among the albums considered important there's no doom. - Metal_Treasure
10 Ace of Spades - Motorhead (This is not a metal album by the way)
9 British Steel - Judas Priest
8 Cowboys From Hell - Pantera
7 High N Dry - Def Leppard (Yes they actually put this on the list)
6 Rust in Peace - Megadeth
5 Reign in Blood -Slayer
4 Blizzard of Oz - Ozzy Osbourne
3 The Number of the Beast - Iron Maiden
2 Master of Puppets - Metallica (They though this was more important than Kill Em All)
1 Black Sabbath - Black Sabbath (Only invented Doom Metal plus In Rock by Deep Purple should be number 1 yet it wasn't on the list at all along with Welcome to Hell - Venom and Seven Churches - Possessed )
Honorable Mentions Holy Diver - Dio, Black Metal - Venom, Roots - Sepultura, Scream Bloody Gore - Death, Slipknot - Slipknot, - christangrant
4
Top 10 Heavy Metal Anthems
They should stop making metal lists or hire another metal expert. They included some songs that aren't metal and some metal songs that aren't anthems. - Metal_Treasure
10 Ten Thousand Fists - Disturbed
9 Walk - Pantera
8 Hellraiser - Motorhead
7 We Rock - Dio
6 Painkiller - Judas Priest
5 No More Tears - Ozzy Osborne (Yes they put this on the list but not Crazy Train)
4 Peace Sells - Megadeth
3 Seek and Destroy - Metallica
2 The Number of the Beast - Iron Maiden
1 War Pigs - Black Sabbath
Honorable Mentions Raining Blood - Slayer, Nightmare - Avenged Sevenfold, Blind - KoRn, - christangrant
5
Top 10 Linkin Park Songs
10 Somewhere I Belong
9 New Divide
8 Burn It Down (They actually put this crappy song on the list but not Castle of Glass)
7 Faint
6 Crawling
5 Breaking the Habit
4 One Step Closer
3 What I've Done
2 Numb
1 In The End
Honorable Mentions Don't Stay, Castle of Glass, Given Up, Bleed It Out, Waiting For the End. - christangrant
6
Top 10 Nirvana Songs
10 R*** Me
9 Something in the Way
8 Aneurysm
7 In Bloom
6 About a Girl
5 All Apologies
4 Lithium
3 Heart Shaped Box
2 Come As You Are
1 Smells Like Teen Spirit (WHAT A SHOCK! (sarcasm))
Honorable Mentions Drain You, The Man Who Sold The World, Silver, Pennyroyal Tea, You Know You Are Right, Polly - christangrant
7
Top 10 Decade Defining Hard Rock and Heavy Metal Songs: 1990s
10 Du Hast - Rammstein
9 Blind - KoRn
8 Nookie and Break Stuff - Limp Bizkit (They put two songs)
7 No More Tears - Ozzy Osbourne
6 Thunderstruck - AC/DC
5 The Beautiful People - Marilyn Manson
4 You Could Be Mine - Guns N' Roses
3 Walk - Pantera
2 Killing In The Name - Rage Against The Machine
1 Enter Sandman - Metallica
Honorable Mentions Symphony of Destruction - Megadeth, Closer - Nine Inch Nails, Fear of the Dark - Iron Maiden, Roots Bloody Roots - Sepultura, Black Hole Sun - Soundgarden - christangrant
8
Top 10 Decade Defining Hard Rock and Heavy Metal Songs: 2000s
They included only one metal song - Octavarium by Dream Theater. Why they called the list
Hard Rock AND Heavy Metal Songs? Just skip Dream Theater and call the list Rock Songs (because some of them aren't exactly hard rock). - Metal_Treasure
10 Give it All - Rise Against
9 Octavarium - Dream Theater
8 I Stand Alone - Godsmack
7 The End of a Heartache - Killswitch Engage
6 Down With The Sickness - Disturbed
5 Bat Country - Avenged Sevenfold
4 Lateralus - Tool
3 One Step Closer - Linkin Park
2 Wait and Bleed - Slipknot
1 Chop Suey! - System Of A Down
Honorable Mentions Writing on the Walls - Underoath, Laid to Rest - Lamb of God, Tears Don't Fall - Bullet For My Valentine, Mordecai - Between the Buried and Me - christangrant
9
Top 10 Hard Rock Anthems
10 The Final Countdown - Europe
9 Here I Go Again - Whitesnake
8 Pour Some Sugar on Me - Def Leppard
7 Paradise City - Guns N' Roses
6 Schools Out - Alice Cooper
5 Livin on a Prayer - Bon Jovi
4 Highway to Hell - AC/DC
3 Rock You Like a Hurricane - Scorpions
2 Rock N' Roll all nite - KISS
1 We're Not Gonna Take It - Twisted Sister
Honorable Mentions come on Feel the Noise - Slade, Party Hard - Andrew W.K Youth Gone Wild - Skid Row - christangrant
10
Top 10 Iconic Rock Songs
10 Purple Haze - Jimi Hendrix
9 Hotel California - The Eagles
8 Good Vibrations - The Beach Boys
7 Layla - Derek and the Dominos
6 Won't Get Fooled Again - The Who
5 (I Can't Get No) Satisfaction - The Rolling Stones
4 Another Brick in the Wall part 2 - Pink Floyd
3 Hey Jude - The Beatles
2 Bohemian Rhapsody - Queen
1 Stairway to Heaven - Led Zeppelin
Honorable Mentions Free Bird - Lynyrd Skynyrd, Johnny B Goode - Chuck Berry, London Calling - The Clash, Smells Like Teen Spirit - Nirvana - christangrant
The Contenders
11
Top 10 Megadeth Songs
10. Foreclosure of a Dream
9. In My Darkest Hour
8. Wake Up Dead
7. Sweating Bullets
6. A Tout Le Monde
5. Tornado of Souls
4. Hangar 18
3. Peace Sells
2. Symphony of Destruction
Honorable Mentions: Washington Is Next!, Head Crusher, Trust, Into the Lungs of Hell, Mechanix
1. Holy Wars... The Punishment Due - jack2244
12
Top 10 AC/DC Songs
Any song you can name by heart from AC/DC, is in this list - jack2244
13
Top 10 Booty Songs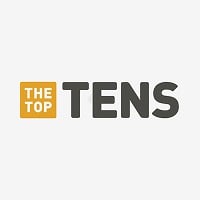 14
Top 10 Most Hated Songs
The top 2 are so predictable. - PeeledBanana
10. Hampsterdance - Hampton the Hampster
9. Party in the U.S.A. - Miley Cyrus
8. Axel F - Crazy Frog
7. Stupid Hoe - Nicki Minaj
6. The Ketchup Song - Las Ketchup
5. Crank That - Soulja Boy
4. Cotton Eye Joe - Rednex
3. My Humps - Black Eyed Peas
2. Friday - Rebecca Black
1. Baby - Justin Bieber
Honorable Mentions We Are Never Ever Getting Back Together - Taylor Swift, What Makes You Beautiful - One Direction, Whip My Hair - Willow Smith, Stars are Blind - Paris Hilton - christangrant
15
Another Top 10 Most Hated Songs
Anaconda is the worst song ever - PeeledBanana
10. Timber - Pitbull and Kesha
9. Blurred Lines - Robin Thicke
8. Boom Boom Pow - The Black Eyed Peas
7. Who Let the Dogs Out - Baha Man
6. The Fox (What Does the Fox Say? ) - Ylvis
5. #Selfie - The Chainsmokers
4. Boyfriend - Justin Bieber
3. The Gummy Bear Song - Gummibear
2. Gangnam Style - Psy
1. Anaconda - Nicki Minaj
Honorable Mentions Peanut Butter Jelly Time - Chip Man, Achy Breaky Heart - Billy Ray Cyrus, We Like to Party,- Vengaboys, America AO - Aaron Carter, Swagger Jagger - Cher Lloyd - christangrant
16
Top 10 Influential Nu Metal Bands
10. Drowning Pool
9. Trapt
8. Evanescence
7. P.O.D.
6. Papa Roach
5. Deftones
4. Linkin Park
3. Slipknot
2. Limp Bizkit
1. KoRn
Honorable Mentions Skindred, Sevendust, Soulfly, Static X, Stained,

(Really no System of a Down or Disturbed? ) - christangrant
17
Top 10 Heavy Metal Bands of All Time
10.Venom
9. Motorhead (They aren't a metal band by the way)
8. Pantera
7. Megadeth
6. Anthrax (Really? Over Megadeth? )
5. Slayer
4. Judas Priest
3. Metallica
2. Iron Maiden
1. Black Sabbath - christangrant
18
Top 10 Most Important Albums in Rock History
10. Ok Computer - Radiohead
9. London Calling - The Clash
8. Nevermind - Nirvana
7. Highway 61 Revisted - Bob Dylan
6. Pet Sounds - The Beach Boys
5. Black Sabbath - Black Sabbath
4. Are You Experienced? - Jimi Hendrix
3. Led Zeppelin IV - Led Zeppelin
2. The Dark Side of the Moon - Pink Floyd
1. Sgt. Pepper's Lonley Heart Club Band - The Beatles
Honorable Mentions Master of Puppets - Metallica, Rage Against the Machine - Rage Against the Machine, Appetite for Destruction - Guns N' Roses, Happy - The Rolling Stones, Born to Run - Bruce Springsteen - christangrant
19
Top 10 Most Important Albums in Hard Rock
10. Alive - Kiss
9. Machine Head - Deep Purple (ONLY number 9! )
8. Who's Next - The Who
7. Back in Black - AC/DC
6. Pyromaina - Def Leppard
5. Appetite for Destruction - Guns N' Roses
4. Blizzard of Ozz - Ozzy Osbourne (How is this important in Hard Rock? )
3. Van Halen - Van Halen
2. Black Sabbath - Black Sabbath
1. Led Zeppelin II - Led Zeppelin
Honorable Mentions Rocks - Aerosmith, Shout at the Devil - Motley Crue, Slippery When Wet - Bon Jovi, World Wide Live - Scorpions, Slide It In - Whitesnake, Operation: Mindcrime - Queestryche (What does that have to do with Hard Rock) - christangrant
20
Best Britney Spears Songs
Baby one more time is always 1 unless it's a Azalean who makes the list.
BAdd New Item
Recommended Lists
Related Lists

Most Predictable Number 1 Items on Lists from TheTopTens
Top Ten Lists Watchmojo Should Never Make
Most Forgotten Lists On Watchmojo.com
Top 10 Music Lists on TheTopTens with the Most Predictable #1 Item
List Stats
21 listings
273 days old

Top Remixes
1. Top 10 Greatest Rock Bands
2. Top 10 Decade Defining Hard Rock and Heavy Metal Songs: All Time
3. Top 10 Important Albums in Heavy Metal History
christangrant
Posts
Error Reporting
See a factual error in these listings? Report it
here
.