Top 10 Predicted Best Movies of 2017
Ale9991
The Top Ten
1
Star Wars: Episode VIII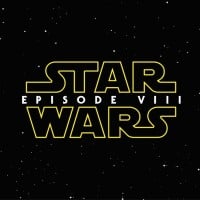 The Force Awakens sucked. So Last Jedi might be terrible. But still there is hope since they changed the director.
This is gonna suck
Its going to bee good as sherlock gnomes
The Last Jedi didn't even come out yet. Force Awakens is the best Star Wars movie. What the heck are you guys saying? It'll be the best movie of the year! I don't doubt it for a minute. So SHUT YOUR BIG MOUTHS AND WATCH THE FORCE AWAKENS!
2
Logan
Finally getting an R-Rated wolverine movie! Took them long enough. Also, this one actually looks like it will have a better story than action, which was the weakness of the last two. Origins was awful, the 2013 movie was pretty good, this one looks like a perfect conclusion.
The movie is good but fanboys calling it better than Godfather, Return of the king, Dark Knight etc is an overstatement lol
I agree Logan is overrated but Civil War was trash.
Iron Man 3 is better.
3
Guardians of the Galaxy Vol. 2
The previous one was a masterpiece and a 10/10 so this one will be good also. - DCfnaf
Looks like a lot of fun. Might not be as great as the first but it could be at least enjoyable as the first one.
Loved it! Went to Cinema's and didn't regret a single thing.
I just think that baby groot will steal the show over anyone ever
4
Cars 3
Looks Awesome - VideoGamefan5
Pixar never let me down!
Great movie! Best of 2017
IKR, even for Pixar standards! Also, your list remixes are awesome, Videogamefan5!
5
Pirates of the Caribbean: Dead Men Tell No Tales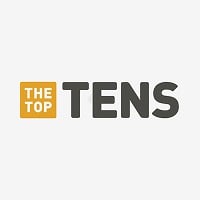 Last one sucked. Hope this will be good, - zxm
Let's hope for the best! After 3 disappointing movies, this might be the pirates sequel we deserve!
I've seen this. I liked it but I heard there were bad reviews of this movie.
This should be amazing - 2storm
6
Justice League
I'm having some doubts about Justice League. I don't think it will be more better than The Dark Knight. The best part of the trailer is the rock and roll music playing in the background. Dude, what happened to the White Stripes?
7
Thor: Ragnarok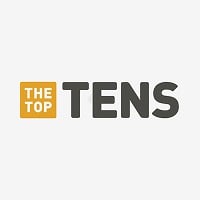 Thor v hulk! Awesome rating 11/1
8
Spider-Man: Homecoming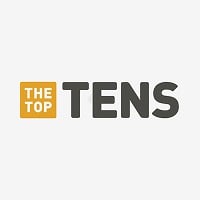 I think this is going to be good. - DCfnaf
looks bad - Ale9991
9
The LEGO Batman Movie

Changed my mind, I ended up loving this movie - VideoGamefan5
Awesome Movie - VideoGamefan5
I forgot about this.
Just by looking at the picture you can tell it is gonna suck - TwilightKitsune
10 War for the Planet of the Apes
The Contenders
11
Kong: Skull Island

12 Ghost in the Shell
13
Despicable Me 3

It looks hilarious and is better than Cars but illmunation do have some orgrinal ideas such as Sing other than this. I also thought that Hop was also quite good as well.
It's official, illumination has runed out of ideas
14 Wonder Woman
15
Alien: Covenant
Oh please let it be good, do whatever you have to do Ridley
16
Transformers: The Last Knight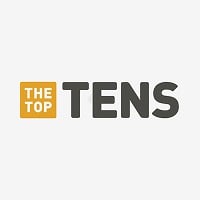 17
Power Rangers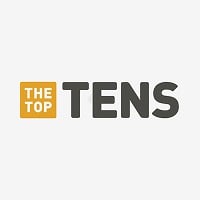 Not the child labour show, please... - TwilightKitsune
This movies trailer is the best so I think it should be first
18
My Little Pony: The Movie

What the hell? "Sigh" and I thought the emoji movie was bad
Why, just why.
The VERY first flash movie! :D - Neonco31
19 Blade Runner 2049
20
The Boss Baby
But...it is actually terrible.
21
The Fate of the Furious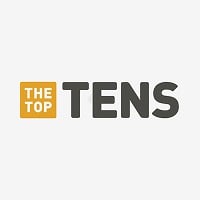 They are all the same, why do people like these crappy movies? - Ale9991
Let's see there was Fast Five and Furious 7...
FAST AND FURIOUS 57 CONFIRMED - Mcgillacuddy
22
Dunkirk

23
IT

24
Coco
It deserves another award because it is my favorite Disney Pixar movie
Really Amazing
25
Valerian and the City of a Thousand Planets
Possible winner in visual effects - Lucasw14
it sucked.
26 Born in China
27 The Mummy
28
Emoji Movie
This might seem good - HondaCivic
29 Sword Art Online the Movie: Ordinal Scale
30 Baywatch
31
Fifty Shades Darker

More like one of the predicted worst movies of 2017.
32 Smurfs: The Lost Village
33
Paddington 2

34
Beauty and the Beast (2017)

35 Pitch Perfect 3
36
Rough Night
Who doesn't want more Scar Jo!
37 The Dark Tower
38 Hey Arnold!: The Jungle Movie
39 Atomic Blonde
40 The Hitman's Bodyguard
41 Wonder
BAdd New Item