Top 10 Predicted Best Movies of 2019
MegaSoulhero
I'm skipping 2017 and 2018 because someone already did those lists. This is a list of movie that I think will be the best of 2019.
The Top Ten
1
Star Wars: Episode IX
This will be the ninth installment in the Star Wars franchise! Not counting the Anthology films. Since it's still three years away, we have no idea what will happen. A lot of people hated Star Wars The Force Awakens because it was too much like the first movie, but that didn't really bother me. They just wanted to show people that they are not going to make the same mistakes that the prequels made. Not that they've gotten that out of the way, they can go on to do something original. I have a feeling we will be blown away by Episodes VIII and IX. - MegaSoulhero
Ugh! I cannot believe The Last Jedi got bashed by all the cancerous haters. I loved The Last Jedi! Anyone else excited about Episode 9?
Yes definitely! Its gonna be amazing!
I don't know how this can do. Who knows. I hope it'll be good, but Godzilla: King of the Monsters is better than this. - asantalo
V 6 Comments
2
Captain Marvel
There have been 8 different Captain Marvels but this one will be about one of the females, Carol Danvers. This will be the first Marvel Cinematic Universe film to have a female lead. One of the things that people complained about in Star Wars: The Force Awakens. The only problem I might have with this film is that it might be directed by Angelina Jolie. I just can't see her directing a Marvel movie. I hate her so much! Oh well. I still think this movie will be good. - MegaSoulhero
I'm willing to find out where this will lead to. So excited!
This will be awesome, I know it! - Solarian
People are saying this will be SJW trash - BlazingParasol
3
Godzilla 2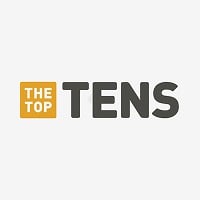 Oh My Godzilla! I loved the Godzilla remake! It was so good! Ever since I watched, I have been waiting for them to make a sequel. And now they are actually making one. So excited! - MegaSoulhero
4 of Tohos big 5 uh hell yes
How are nobody talking about that trailer here? It was the best trailer in the whole world. We all know it's gonna be too much perfect. The trailer is amazing, Godzilla is amazing. And the monsters, such as Mothra, Rodan, and King Ghidorah are gonna be great. So I suggest that this should top over Star Wars Episode IX. Because this movie looks way better. - asantalo
BEST TRAILER EVER! I really can't wait! - asantalo
V 1 Comment
4
Avengers: Infinity War Part 2
Get ready to assemble! Avengers: Infinity War will be epic! The Russo brothers have directed the best Marvel movies so far. Winter Soldier and Civil War. Since they are directing Infinity War, we can assume that it will be awesome. If you remember the mid-credits scene in Age of Ultron, Thanos picks up the Infinity Gauntlet. So we actually get to see him do stuff! This movie will be split into two parts. Part 1 comes out in 2018 and part 2 comes out in 2019. - MegaSoulhero
Well, it's going to be another overhyped sequel with the same generic plot. It will not be as groundbreaking as The Dark Knight, plus it will earn millions of dollars at the box office.
It's gonna be called something else that won't be revealed for months. - Solarian
No way infinity war part 2 is 5, come on!
V 3 Comments
5
Toy Story 4
A fourth installment? Really? Well, the Toy Story franchise is beloved and it's never failed its audiences of all ages, so hopefully, I can trust Pixar to still give Toy Story 4 the deep story and memorably lovable characters that has always been the bread and butter of the franchise. - ModernSpongeBobSucks
I cannot wait for Toy Story 4 to come out! Oh what's taking so long?! AAAHHH! I'm so excited!
Meh...I think Avengers 4 should be in that spot. - asantalo
6
The Lego Movie 2
I thought there was a 90% chance that they would make a sequel to The Lego Movie, and I was right, it's going to release in February 2019, so let's hope that it won't disappoint like most sequels do.
I'm hyped for this, The LEGO Movie was great, one of the best animated movies, and I hope the sequel will be as good as the original. - PeeledBanana
Going to be good. The Lego Movie is one of the best animated movies ever made - Gangem
About time. - PackFan2005
V 3 Comments
7
Indiana Jones 5
A few months ago, Disney announced Indiana Jones 5. Yep! Harrison Ford and Steven Spielberg are returning for a fifth installment of Indiana Jones! I hope it doesn't involve aliens, Shia LaBeouf, or refrigerators that can help you survive a nuclear explosion. Ever since Disney bought the rights to LucasFilms in 2012, I've been wanting another Indiana Jones movie. Although, I'm still questioning how it can work considering Harrison Ford's age. Looks like we'll find out. - MegaSoulhero
Can't wait, it's going to be awesome - PackFan2005
8
How to Train Your Dragon 3
This is going to be interesting. I loved the first 2 so hope this one delivers.
I thought this would be closer to the top. My friend thought it was creepy how realistic the first two were animated. I'm going crazy over the franchise.
9
Fast and Furious 9
This will be released in 2020. Who knows whether this will get released or not right after Paul Walker got killed in a car accident in 2013? If Universal greenlit the Fast and the Furious sequel, then it should be titled Furiously Fastest. It's all about explosive action and fast cars.
10
Justice League Part Two
Batman v Superman was such a huge disappointment. It focused more on setting up the Justice League instead of focusing on having it make sense. I have a lot of faith in the Justice League movies, though. 2017 is when part one comes out. Then we have to wait 2 years to see part two. It will be great to see more of Flash, Cyborg, and Aqua... Nope! That's about it! - MegaSoulhero
Why are you even anticipating this movies, there likely going to suck
Nah this movie will suck
Fisrt family fun superhero movie..and I think this is a movie of the year
The Newcomers
? The Snow Queen: Mirrorlands
? Made in Abyss Movie 2: Hourou suru Tasogare
The Contenders
11
Shazam!
That's right! They are making a movie about the popular app where you can find different types of music and discover different artists! Oh wait. Never mind. They are talking about the superhero Shazam. That's cool too. It's great that they are giving him a movie. I also heard that The Rock himself, Dwayne Johnson will be in this movie! - MegaSoulhero
This could be awesome, since it'll have a lighter tone. - Solarian
12
Spider-Man: Homecoming 2
This has to be the best Spider-Man movie. I did enjoy Homecoming, but not as much as Spider-Man 2. I want this movie to be even better, I've complained for so many years that Mysterio was never featured in Live Action. And guess what? IT'S ABOUT TIME! I want this movie to be the best one of all. Mysterio is the villain we all wanted and he deserves it. - asantalo
13 Frozen 2
14
Shrek 5
DreamWorks has kind of been going downhill with their movie quality for a while now, so while a fifth Shrek installment kind of seems out of place since it's been YEARS since the last Shrek installment debuted and supposedly acted as the conclusion to the franchise, I'm hoping DreamWorks can get their act together and make this a movie worth remembering that isn't just for Internet memes. - ModernSpongeBobSucks
15
Minecraft the Movie
Eh, looks alright - micahisthebest
Is this real? - Cyri
"Durrr there will b fanz so wi dun have 2 tri as hard"
Please, for the love of god, may the creators of this movie not act like that.
Make a good movie. That way, when you inevitably make a worse but still decent in a way sequel, PEOPLE WILL ACTUALLY SHOW UP THEN. - mattstat716
16 It 2
17
The Incredibles 2
FINALLY! The Incredibles 2 is set to come out in June 2019! 15 years after the first one! The Incredibles is my absolute favorite Pixar movie! Why didn't they make the sequel sooner? We got a sequel to Cars and we are getting another Cars sequel next year. Then we are getting a fourth Toy Story movie! Incredibles 2 should've been made first! The Incredibles is the one Pixar movie that actually deserves a sequel! I am absolutely excited for this movie! I just wish it would come out earlier. Finding Dory still sucks by the way. - MegaSoulhero
It's actually coming out in 2018 now but it stills deserves to be on the list, I can't wait for this movie, The Incredibles is one of my favorite animated movies of all time, it's a great movie, big part of my childhood so I know that Pixar won't let us down. - PeeledBanana
Well, time to watch the entire first film before the sequel hits! It's a shame I never watched the entire duration of The Incredibles as a kid. - ModernSpongeBobSucks
Luckily 2018 now
V 2 Comments
18
Bond 25
From director Danny Boyle, this will be the last Bond movie starring Daniel Craig. - Y2K
19
Wonder Woman 2
Expected more votes, I thought people would be anticipated - Gangem
HYPED! - EpicSquidwardPeep
20
SpongeBob SquarePants 3
First movie: Amazing and still holds up to this day. It was a huge part of my childhood and I always loved seeing reruns of it on Nickelodeon.
Second movie: Good, but I was expecting more and I don't like it as much as the first movie. Still a pretty decent installment in the SpongeBob SquarePants movie franchise.
Third movie: So... what's next? Let's just hope the team can pull it off successfully. I just hope Stephen Hillenburg can live long enough to help produce a grand epic sequel that will entertain children and adults alike. - ModernSpongeBobSucks
It's coming out in 2020 now. - AliciaMae
21
Once Upon a Time in Hollywood
From Quentin Tarantino, starring Leonardo DiCaprio, Brad Pitt, and Margot Robbie. - Y2K
22 Godzilla: King of Monsters
23
Sonic the Hedgehog Movie
Its for 2018, dope!
24
The Irishman
From Martin Scorcese, starring Robert de Niro, Al Pacino, and Joe Pesci. - Y2K
25 The Lion King
26 The Batman
27 Where'd You Go, Bernadette
28
Avengers 4
Part 2 of the Infinity war! So Excited! - micahisthebest
I am obsessed with the MCU and I know that we are going againsted thanos while thor is fighting hela along side doctor strange and hulk to reclaim asgard. Please comment below!
29 Wicked
30
Amusement Park
Here's the pros: Pixar animator Dylan Brown will be directing Amusement Park for his first movie directed by him.

Here's the cons: The movie will be produced by Spain's Ilion Animation Studios, which produced the 2009 animated film Planet 51. - ModernSpongeBobSucks
31 Joker
32 Everest
33 Angry Birds 2
34
Us
The next movie from Jordan Peele, the director of Get Out. - Y2K
35 Bad Boys 4
36
Top Gun: Maverick
I'm excited. - Cyri
37
Hellboy
I love the 2 movies with Ron Pearlman in them and I am so anticipated for this! - BlazingParasol
38
Detective Pikachu
As much as I want to agree with you, the movie is being directed by the guy who brought us Shark Tale, Monsters vs. Aliens, and the Gulliver's Travels film. I'm hoping it will be good, but the odds aren't in its favor. - nerffan8000
This movie will be the best movie of 2019...Guaranteed
39
Chaos Walking
Starring Tom Holland and Daisy Ridley, from the director of The Bourne Identity and Edge of Tomorrow. - Y2K
40 The New Mutants
41 The Kid Who Would Be King
42 Aladdin (2019)
43 Zootopia 2
44
Pitch Perfect 4
This movie sounds awesome
46
Dune
If there's anybody that can turn the story of Dune into a cinematic masterpiece, it would be Denis Villeneuve. - nerffan8000
A sci-fi remake from Denis Villeneuve, director of Blade Runner 2049 and Arrival. - Y2K
47
Assassin's Creed 2
We should probably see how well the first one does before talking about the sequel. But who cares? I can tell it will be awesome! - MegaSoulhero
48 Glass
49 BoBoiBoy: The Movie 2
50 Made in Abyss: Tabidachi no Yoake
PSearch List
Related Lists

Top Ten Movies That Predicted the Future
Top 10 Predicted Best Movies of 2020
Predicted Best Animated Movies of 2018
Top 10 Predicted Most Disappointing Movies of 2018
List Stats
200 votes
72 listings
2 years, 159 days old

Top Remixes (21)
1. Star Wars: Episode IX
2. Godzilla 2
3. Toy Story 4
masoncarr2244
1. Avengers: Infinity War Part 2
2. Star Wars: Episode IX
3. Captain Marvel
TheFourthWorld
1. The Incredibles 2
2. Avengers: Infinity War Part 2
3. Star Wars: Episode IX
MegaSoulhero
View All 21
Error Reporting
See a factual error in these listings? Report it
here
.