Top 10 Predicted Best Movies of 2020
The Top Ten
1
Godzilla vs. Kong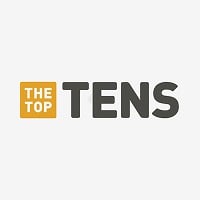 It looks like it will be a REALLY good movie! I am excited... - micahisthebest
Put this on number 1. EVERYONE WANTS TO SEE THIS MOVIE! It'll be better than Batman vs Superman.
#TeamGodzilla Godzilla must win! - asantalo
2
Wonder Woman 1984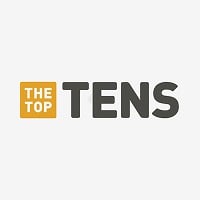 The first one was amazing, so I have a good feeling about this one. - Misfire
3
Black Widow
Of course it will probably be the best movie of the year because black widow finally got her film - Dvafan2
They should have made one before she died in Endgame.
4
Cyborg
This movie is officially cancelled - asantalo
Lots of sequels on this list... for bad movies. However cyborg seems ok - Phillip873
5
Onward

6 Green Lantern Corps
7
Fantastic Beasts and Where to Find Them 3
I would walk out if I get forced into one more Fantastic Beasts movie. The second one made me want to sleep and I have never watched the original. I always thought that Harry Potter was boring. (My opinion only, you are always allowed to like it)
I am so excited
8
Avatar 3
Releasing in 2021.
9 A Quiet Place: Part II
10 Birds of Prey
The Contenders
11
Tenet
Every Christopher Nolan tends to be rated high by the critics, so I expect this one to be as well. - micahisthebest
12 Guardians of the Galaxy 3
13 Mulan
14
Minions 2
Why does Illumination Entertainment keep milking these stupid yellow tic tacs! - Phillip873
Hell no - RadioHead03
Yeah! - darthvadern
15
Dune
The director is Denis Villenuve, the same person who directed Arrival, Sicario and Blade Runner 2049. It stars Timotheé Chalamet and Dave Bautista. By far the most hyped movie of 2020.
16
Night on Bald Mountain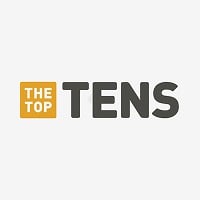 This movie will be a better remake than Lion King. Chernabog is the character everyone wants to see in his Live Action Debut. He's the best, purest evil, and most powerful Disney Villain of all times. He's important to the Disney Villain franchise. Cause he rules everything, and gave every Villains their abilities to wield Dark Magic and sometimes become evil (most famously Maleficent). Super excited! Should be number 2. - asantalo
17
Avatar 2
Better beat Endgame and reclaim its position as highest grossing movie.
My predictions:
Opening Weekend: $250,000,000
Domestic: $800,000,000
Foreign: $2,400,000,000
Worldwide: $3,200,000,000
Rotten Tomato Score: 71%
18 Bad Boys for Life
19 The Eternals
20
Kenobi
I'm not too sure if this Star Wars spinoff is actually going happen. Well, it'd be brilliant to see an excellent story about a Jedi named Obi-Want Kenobi actually happen.
21 The Conjuring: The Devil Made Me Do It
22 Trolls 2
23 South Park Movie 2
24 Gretel & Hansel
25 The Invisible Man
26 Sing 2
27 Scoob!
28 Boba Fett: A Star Wars Story
29
Sonic the Hedgehog
If Sonic flosses for real, I will delete the mobile port of the original Sonic game from the late 80s while he is doing the Fortnite dance.
30
Soul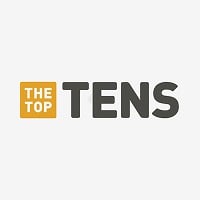 31
Minions: The Rise of Gru

Not watching it.
32 No Time to Die
33 The SpongeBob Movie: It's a Wonderful Sponge
34 Ghostbusters
35 The Croods 2
36
Trolls World Tour

There is already merchandise for it.
37 Maleficent 2
38
Ghostbusters 3
A new ghostbusters movie! And it's not a sequel to the 2016 reboot. - RadioHead03
39 Venom 2
40 Morbius
41
The Grudge
Just saw an early screening, it was great. - TopTenser10
42 Stargirl
43 Superintelligence
44
Doolittle

45 The Purser
46 Ghost Stories
47 Cinema of Sleep
48 The Last of Us
49 Trauma
50 Heads or Tails
PSearch List