Top 10 Predicted Worst Video Games of 2017
The Top Ten
1
Cuphead
So Disappointing - sonicsonic039
2
Metal Gear Survive
Yeah. Konami sucks now. - RalphBob
3
Friday the 13th: The Game
Who added this? looks awesome like the first movies - Ale9991
4
Sea of Thieves

Looks that it will become boring after a while - Ale9991
5
Halo Wars 2

Sorta cheating since it came out it sucked hard
6
Bubsy the Wollies Strike Back
WHAT is this moronic fox-cat hybrid, who just assumed that it in invented the 3D platformer back in 1996. Back when STAR-WARS movies weren't disgusting (Jar Jar).
7
For Honor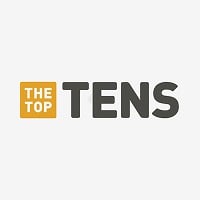 Absolutely trash in every way..
8
Mass Effect: Andromeda

9
Shaq-Fu: A Legend Reborn
This will quite possibly be worse than the original.
10
Resident Evil 7: Biohazard

This game cam out, and it's great, I respect your opinion though - VideoGamefan5
Looks like they were wrong since the game's not half bad. - JarRgs
This Game Looks Great - VideoGamefan5
The Contenders
11
Yooka-Laylee

This looks like a blatant Banjo-Kazooie ripoff. - RalphBob
Technically, it's not a ripoff because it's developed by the same people from banjo-kazooie, but I don't know if the game will be good or bad, because it could either be incredible(Doom 2016) or mind numbingly terrible(Duke Nukem Forever).
12
Injustice 2

13
Pikmin 3DS
This Game Is Getting Backlash - VideoGamefan5
14
Project Sonic 2017
My jaw dropped like a ROCK when I saw the user score on Metacritic. It had one of the lowest scores of ANYTHING I've ever heard of. 57%. Looks like a good score, but it's really not. Charlie's Angels for the GameCube had a score of 24.65%. Sonic Forces is like TWICE that score! THAT'S how bad it is. It's actually kind of sad to see this in a very popular series. Now it's just the big middle finger to fans of the franchise. Sega, you messed up BIG TIME.
I fear that it will be like Sonic 06 all over again. - ModernSpongeBobSucks
This looks good, can't wait for a release date
I think it's going to be good. You guys don't know for sure. - DCfnaf
15
Scalebound

Cancelled lol - Ale9991
Why does microsoft ruin everything? - Ale9991
16
Doki Doki Literature Club!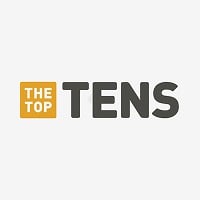 Worst then Cuphead and Undertale combine.
17 Agents of Mayhem
18 Battalion 1944
19
Kingdom Hearts III

20 Call of Duty (2017)
21
Call of Duty: WWII

As a fan of boost jumping, I am utterly thrown off that this game will take place in WW2, with none of the amazing features that made Advanced Warfare, Black Ops 3 current gen, and Infinite Warfare amazing games. Please don't bother buying this game and maybe Call of Duty will finally go back to the amazing boost jumping feature instead. - SelfDestruct
22
Destiny 2
If released... - Ale9991
23
The Legend of Zelda: Breath of the Wild (Wii U Version)
Why Is The Wii U Verison Of Breath Of The Wild Getting So Much Hate? - VideoGamefan5
24 Absolver
25
South Park: The Fractured but Whole

It Looks Okay I Mean The Stick Of Truth Was The Only Truly Good South Park Game, This Game Looks Ok, But Let's Hope It Doesn't Turn Out Bad - VideoGamefan5
Ok, changed my mind, it looks like a good game - VideoGamefan5
26
Super Mario Odyssey

Are you kidding?! This looks amazing!
27 Mario Kart 8 Deluxe
28
Mario Sports Superstars

BAdd New Item