Top 10 Best Predominant Colors/Combinations for a Music Album Cover
Metal_Treasure
By predominant color I mean the color that is most accentuated and we can say "the cover is mainly blue", or "the cover is mainly red".
The Top Ten
1
Black
The Dark Side of the Moon - Pink Floyd
Metallica - Metallica
De Mysteriis Dom Sathanas - Mayhem - Metal_Treasure
2
Deep Blue
The best albums by Megadeth, Metallica (tie with MOP), Children of Bodom, and Edguy, are deep blue. Blind Guardian album is one of their best, their breakthrough album, but later they had (perhaps) better albums.
Ride the Lightning - Metallica
Rust in Peace - Megadeth
Follow the Reaper - Children of Bodom
Somewhere Far Beyond - Blind Guardian
Mandrake - Edguy - Metal_Treasure
3
Gray
Dystopia - Megadeth
Vulgar Display of Power - Pantera
Fiction - Dark Tranquillity
Hvis Lyset Tar Oss - Burzum
Metal - Annihilator - Metal_Treasure
4 Black & White
5
Blue
The Number of the Beast - Iron Maiden
Nightfall In Middle-Earth - Blind Guardian
Horror Show - Iced Earth - Metal_Treasure
6
Carolina Blue
Octavarium - Dream Theater
Seventh Son of a Seventh Son - Iron Maiden
Cosmogenesis - Obscura
Beyond the Red Mirror - Blind Guardian - Metal_Treasure
7
Green
Hatebreeder - Children of Bodom
News of the World - Queen
Billion Dollar Babies - Alice Cooper

Demons & Wizards - Demons & Wizards - Metal_Treasure
8
White
... and Justice for All - Metallica
From Mars to Sirius - Gojira

The White Album - The Beatles
Steal This Album - System of a Down - Metal_Treasure
9
Purple / Violet
Symbolic - Death
Mental Vortex - Coroner

Worlds Collide - Apocalyptica
Epica - Kamelot

Considered Dead - Gorguts
Masters of Chant Chapter VI - Gregorian - Metal_Treasure
10
Brown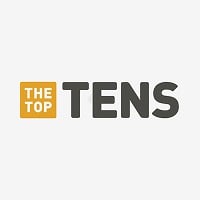 Master of Puppets - Metallica
Metropolis Pt.2: Scenes from a Memory - Dream Theater

Sad Wings of Destiny - Judas Priest
Ghost Reveries - Opeth
Epitaph - Necrophagist - Metal_Treasure
The Contenders
11 Red
BAdd New Item
Related Lists

Top 10 Music Album Covers Featuring Naked People

Top 10 Music Album Covers with Hidden Images or Messages

Top 10 Good Music Albums with Bad Cover Arts

Top Ten Most Iconic Music Albums Covers

Most Recognizable Music Album Covers
List Stats
11 listings
1 year, 61 days old

Top Remixes
1. Black
2. Deep Blue
3. Gray

Metal_Treasure
Error Reporting
See a factual error in these listings? Report it
here
.