Top 10 Preschool Shows that Everyone Can Enjoy
SgtBilby
With shows like My Little Pony: Friendship Is Magic tossing age groups and Demographics out the window, It's time to enjoy content regardless who it's aimed at
The Top Ten
1
Octonauts
With it's diverse characters and Thunderbirds like action, why wouldn't ya like this show? - SgtBilby
Just the best - majormanafemale
2
YaYa and Zouk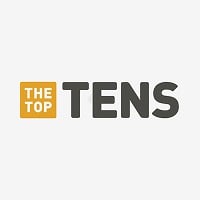 Dominique Jolin strikes again with this down to earth relative to Toopy and Binoo
While it's down to earth because of the Big sister/Little brother relationship angle - It still has the lovable lunacy we come to expect from Dominique Jolin - SgtBilby
3
Boj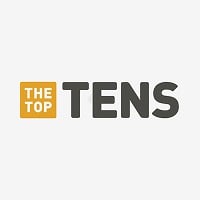 Characters with Simple UPA-ish design with great personalities - SgtBilby
4
Toopy and Binoo
After a bad day at work, You're better off watching something crazy and cheerful like this show based on the books made from the wacky mind of Dominique Jolin rather than depress yourself in mean-spirited rubbish like that of Seth McFarlane's work - SgtBilby
5
Hey Duggee
A good cartoon that uses the less is more motif in character design in good effect - SgtBilby
6
Tumble Leaf
Animated by former animators of Laika's, Tumble Leaf has great stop motion animation and relatable characters - SgtBilby
7
Puffin Rock
So this piece of bs is on this list, but Shaun The Sheep isn't? Total bs, like I said.
If there's a way to get you kids interested in nature, Puffin Rock is the way to do it
With quirky but relatable characters like Oona and Mossy - You'll have a good time - SgtBilby
8
Kazoops!
What's this? A cartoon from Australia that doesn't suck? Amazing!
It involves a dysfunctional but actually fun to watch family but centers around a kid named Monty and his pet pig Jimmy Jones as they deal with family problems of which they solve by using their imagination


The best thing is the Imaginative way the show deals with animation as it has a clay like aesthetic to the CG models of the main cast but the imagination parts outshine in the animation department as it has CG and 2D animation that blend very well - SgtBilby
9
Clangers (2015)
I recommend hunting down the UK version as you'll have a better time with Michael Palin as the narrator than falling asleep to Shatner's boring voice - SgtBilby
10
Rainbow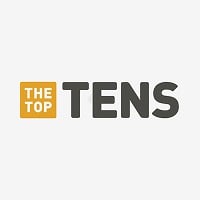 Rainbow are a British rock band led by guitarist Ritchie Blackmore from 1975 to 1984 and 1993 to 1997. They were originally established with Ronnie James Dio as the lead singer and lyricist. Rainbow were ranked No. 90 on VH1's 100 Greatest Artists of Hard Rock. The band has sold over 28 million albums ...read more.
I watched a VHS tape when I was little with episode of Rainbow, Button Moon, and Sooty. Two of them where shows from before I was born! This is some rock band not the preschool show.
Umm it was supposed to be a British preschool show from the 1980s. Come on you know who Zippy is. He used to do a marmite advert.
They even have a Pizza Hut advert now!
If the show was rebooted you'd know it, and it came out before I was born but I know most of the characters.
The Newcomers
?
Bob the Builder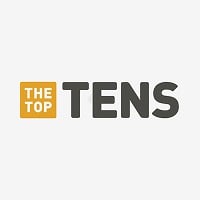 Bob the Builder is a British children's animated television show created by Keith Chapman. In the original series, Bob appears in a stop motion animated programme as a building contractor, specialising in masonry, along with his colleague Wendy, various neighbours and friends, and their gang of anthropomorphised ...read more.
This show was just something else.
The Contenders
11
Sheriff Callie's Wild West
Despite the obnovious Prairie Dogs and constant derpiness of the townsfolk of Nice and Friendly Corners, The show can be seen as a guilty pleasure - SgtBilby
12
Blue's Clues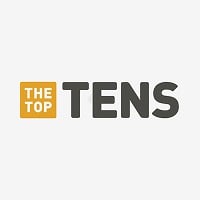 Blue's Clues is an American children's television series that premiered on Nickelodeon in 1996. Producers Angela Santomero, Todd Kessler, and Traci Paige Johnson combined concepts from child development and early-childhood education with innovative animation and production techniques that helped their ...read more.
I actually enjoyed this as a kid - TwilightKitsune
Only with Steve and not Joe. - majormanafemale
Steve is 100% better than Joe-KyokoKuchisakeSuccubi
13
Little Bill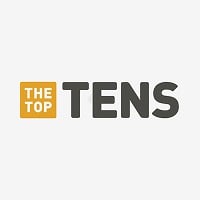 Little Bill is an American animated children's television series produced for Nick Jr. The stories are based on Bill Cosby's Little Bill book series, set in Philadelphia, and feature Bill Jr.
Bill Cosby was excellent - sound4mercury
Did he create this show? - sound4mercury
Who is he?
14
Teletubbies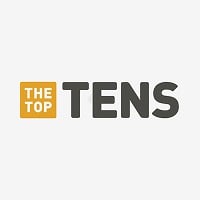 Teletubbies is a British pre-school children's television series created by Ragdoll Productions' Anne Wood CBE and Andrew Davenport, who wrote each of the show's 365 episodes .
Its not stupid. It might be a bit dull for people older than four. Give me a thumbs down I don't care, if I get 200.
Stupid poop
15
Sesame Street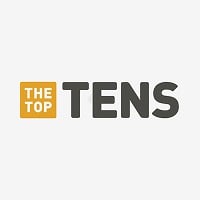 Sesame Street is a long-running American children's television series, produced by Sesame Workshop and created by Joan Ganz Cooney and Lloyd Morrisett.
16
Arthur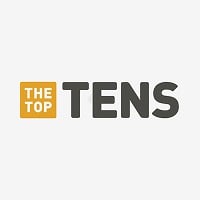 Arthur is a Canadian/American animated educational television series for children, created by Cookie Jar Group and WGBH for PBS.
17
Bear in the Big Blue House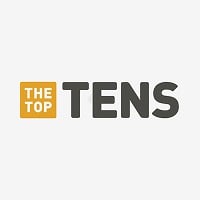 18
The Raggy Dolls
It's not much of a life when you're just a pretty face, Just to be whoever you are is no disgrace, Don't be scared if you don't fit in...Look who's in the reject bin! It's the Raggy Dolls (Raggy Dolls! ) Raggy Dolls (Raggy Dolls! ), Dolls like you and me, Raggy Dolls (Raggy Dolls! ) Raggy Dolls (Raggy Dolls! ) Made imperfectly! So if you got a bump on your nose or a lump on your toes, do not despair, Be like the Raggy Dolls, and say I just don't care, 'Cause Raggy Dolls (Raggy Dolls! ), Are happy just to be, Raggy Dolls, Raggy Dolls, Dolls like you and me!
19
LazyTown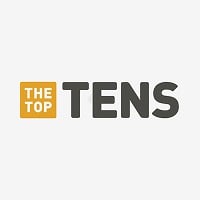 Yeah if you have a crush on the (original) cast. Oh Stephanie, Oh Sportacus, Oh Robbie.
20 Mr. Roger's Neighborhood
21
Veggietales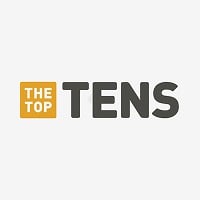 VeggieTales is an American series of direct-to-video children's computer animated films created by Phil Vischer and Mike Nawrocki featuring antropomorphic fruits and vegetables in stories conveying moral themes based on Christianity
This show teaches kids about religious aspects via storytelling (which it was much different than in the original story of the Bible). Also, the animation looks bad at first since CGI was just plain terrible (mostly except Pixars and Dreamworks). The musical numbers were'nt that good yet very memorable. The characters were unique. The lessons were much better than MLP. There are a lot of other shows like Superbook (the original or the remake version) that have better aspects than other "kiddies" shows like Dora The Explorer, Peppa Pig, and other types of garbages.
22 Little Bear
23
Ready Jet Go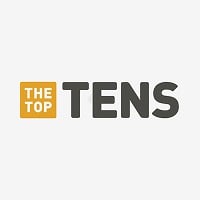 Ready Jet Go! is a CGI animated television series created by Craig Bartlett which premiered in the United States as part of the PBS Kids block on February 15, 2016 . The series is produced by Wind Dancer Films and Snee Oosh, Inc. in cooperation with NASA's Jet Propulsion Laboratory. The show is aimed ...read more.
24 William's Wish Wellingtons
25 Rosie and Jim
26 Tots TV
27 Poddington Peas
28
Boohbah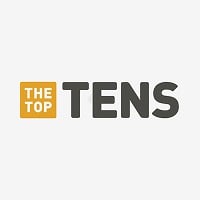 Boohbah is a British children's television programme created by Anne Wood. It premiered on 14 April 2003 on ITV in the United Kingdom, followed by its Nick Jr.
29 Fifi and the Flowertots
30 Penny Crayon
31 The Magic Key
32 Big Cook Little Cook
33 Balamory
34
Go, Diego, Go!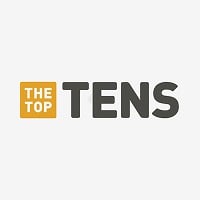 Go, Diego, Go! is an American animated educational interactive children's television program that originally aired on the Nickelodeon children's cable network in the United States and produced by Nickelodeon Animation Studio .
Did I see this show on the list, wait I Did. Don't even get me started
35 Fimbles
36 Tweenies
37 Engie Benjy
38 Brum
39 Come Outside
40 My Little Pony
41 Care Bears
42
Peppa Pig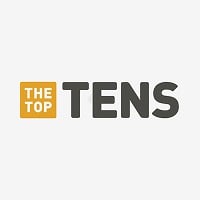 43 In the Night Garden
44 Playdays
45 Meg and Mog
46
Postman Pat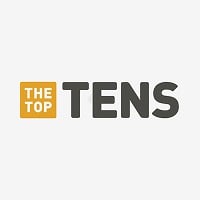 BAdd New Item
Recommended Lists
Related Lists

Top 10 Most Memorable 90s and 2000s Preschool Shows
Top Ten Reasons Why Preschool Shows Should Use Swear Words
Best Animated Series for Preschool Children

Top 10 Kids Shows That Adults Enjoy
List Stats
47 listings
1 year, 218 days old

Top Remixes
1. Octonauts
2. YaYa and Zouk
3. Boj
SgtBilby
Error Reporting
See a factual error in these listings? Report it
here
.