Top 10 Most Pretentious Songs
xandermartin98
The Top Ten
1
Careless Whisper - George Michael

"TIMMME can NEVVVER MENNND...the CARRRELESS WHISSSPERS of(! ) a(! ) good friend; to the heart and MIND, ignorance is KIND! There's no comfort in the truth; PAINNN IS AH-HALLL YOU'LL FINNND! " - Story Of My Recent Gratuitous Wanking Session, I Mean Life - xandermartin98
2
Viva la Vida - Coldplay

No amount of instrumental production value can hide how utterly bland and tasteless this dreck really is - xandermartin98
3
Paranoid Android - Radiohead

Yes, we get it, Yorke; you're stoned out of your mind - xandermartin98
4
Let It Go - Frozen

Personally, I'd rather Let It Grow - xandermartin98
5
Zombie - The Cranberries

Seriously, there are probably almost literally more voice cracks in this song than there are actual words, and I personally don't count "EEYAHEYEEYAAAY" or "ZAHOMBAY" as certified English words, just between you and me - xandermartin98
EEYAHEYYY, EEYAHEYYY-E-EYY-EYY

ZAH-OMBAY (voice crack), ZAH-OMBAY (voice crack), ZAH-OM-BAY (voice crack) EH (voice crack) EH (voice crack) EH (voice crack) - xandermartin98
6
Uprising - Muse

7
Bohemian Rhapsody - Queen

IS THIS SONG REALLY

WHAT IT'S HYPED UP TO BE

OR IS EVERYONE

DRUNK ON NOSTALGIA, HUN - xandermartin98
8
Behind Blue Eyes - The Who

I'm pretty sure that mostly every starving and abused child in Africa knows what it's like (the "bad man" part referring to the oppression towards them) - xandermartin98
9
Rap God - Eminem

"Now who thinks their BRAIN is big enough to mock others? " - xandermartin98
10
Lateralus - Tool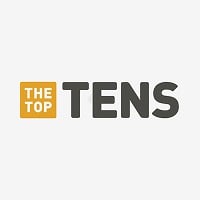 Any Tool song qualifies for this list. They are an utterly boring, souless, and pretentious band.
The Contenders
11
Word Crimes - Weird Al

Makes me want to LIT-ER-ALLY go to sleep - xandermartin98
12
Imagine - John Lennon

BAdd New Item
Related Lists

Top 10 Most Pretentious YouTubers and Media/Music Artists that are Still Good Despite It
Top 10 Most Pretentious Video Games of All Time

Top 10 Most Pretentious Movies of All Time

Top Ten Most Pretentious Bands
List Stats
12 listings
1 year, 83 days old

Top Remixes

1. Careless Whisper - George Michael
2. Viva la Vida - Coldplay
3. Paranoid Android - Radiohead
xandermartin98
Error Reporting
See a factual error in these listings? Report it
here
.