Top Ten Prettiest Female Celebrities With Full Figures
The Top Ten
1
Adele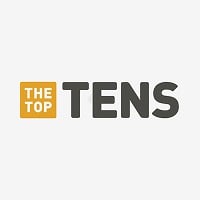 Adele Laurie Blue Adkins is an English singer and songwriter. Graduating from the BRIT School for Performing Arts and Technology in 2006, Adele was given a recording contract by XL Recordings after a friend posted her demo on Myspace the same year. She is best known with her international hit singles ...read more.
She is the epitome of what a real woman looks like. She's comfortable with her figure and the way she looks. She's an amazing example of womanhood. I really do admire her and even though I'm older than her, I look up to her as a fantastic role model for all females. - Britgirl
Usually, Adele's succesfull career is coming to all of us quite easily. But for those who are interested for her weight, the singer said to 'Rolling Stone' : "Sometimes I'm curious to know if I would have been as successful if I wasn't plus-size. I think I remind everyone of themselves. Not saying everyone is my size, but it's relatable because I'm not perfect, and I think a lot of people are portrayed as perfect, unreachable and untouchable."
Adele's right, lots of people seem perfect and untouchable, and that doesn't just apply to celebrities anymore.
Designer Karl Lagerfeld ate his words when he apologized for saying that she's "is a little too fat" (2012). He told 'Metro' that "Adele is a beautiful girl. She is the best".
Additionaly, Madonna went on to say that the fashionisto's insult was made all the more insulting by the fact that Adele has never traded on her image as a singer, nor, has she needed to.
2
Kirstie Alley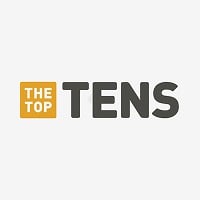 Kirstie Louise Alley is an American actress, comedian and spokesmodel. She is most known for her role in the TV series Cheers, in which she played Rebecca Howe from 1987 to 1993, winning an Emmy Award and a Golden Globe Award as the "Outstanding Lead Actress in a Comedy Series" in 1991. She is also ...read more.
Kirstie Alley made her movie debut in 1982 in Star Trek II: The Wrath of Khan, playing the Vulcan Starfleet officer Lieutenant Saavik, but chose not to reprise that role in the next two sequels, saying later that she was offered less money than for Star Trek II. In 1989, Alley starred with John Travolta in Look Who's Talking, the film grossed over USD 295 million worldwide. They then went on to make two other films centered around the same theme, Look Who's Talking Too and Look Who's Talking Now!
On November 10, 1995, Alley received her star on the Hollywood Walk of Fame for her contribution to Motion Picture.
During the late 80s and early 90s, her sense of style and svelte figure were on display on red carpets and she was nominated for Golden Globes and Emmys for years. The first decade of the 21st century Alley gained a lot of weight but as entered in their 60s, she proudly showed off her new bod during the 2011 season of Dancing With Stars.
3
Melissa McCarthy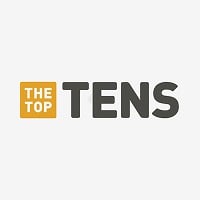 Melissa Ann McCarthy (born August 26, 1970) is an American actress, comedian, writer, producer, and fashion designer. McCarthy was named by Time as one of the 100 most influential people in the world in 2016, and she has been featured multiple times in annual rankings of the highest-paid actresses in ...read more.
Melissa Ann McCarthy is an American actress, comedian, writer, producer, and fashion designer. She is the recipient of several accolades, including two Primetime Emmy Awards and has received nominations for two Academy Awards and two Golden Globe Awards. McCarthy was named by Time as one of the 100 most influential people in the world in 2016, and she has featured multiple times in annual rankings of the highest-paid actresses in the world.
Among her awards are an MTV Movie Award for Best Comedic Performance, The Comedy Award for Best Comedic Actress, and the Santa Barbara International Film Festival-Virtuoso Award. In 2016, she became the first woman to ever win the Comedic Genius Award at the MTV Movie Awards. She is also a recipient of the Primetime Emmy Award for Outstanding Lead Actress in a Comedy Series in 2011 for her performance in Mike & Molly and the Primetime Emmy Award for Outstanding Guest Actress in a Comedy Series in 2017 for her performance in Saturday Night Live.
She is hilarious, & I love her with blonde hair.
She is amazing!
Wait, she is OVERWEIGHT?
4
Kelly Clarkson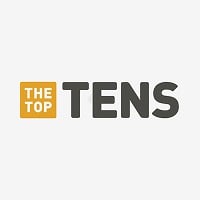 Kelly Brianne Clarkson is an American singer, songwriter and children's book author. She rose to fame in 2002 after winning the inaugural season of the television series American Idol, which earned her a record deal with RCA Records. Clarkson's debut single, "A Moment Like This", topped the US Billboard ...read more.
5
Oprah Winfrey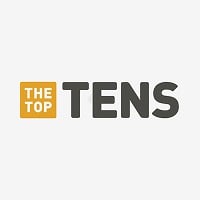 Oprah Gail Winfrey is an American media proprietor, talk show host, actress, producer, and philanthropist.
6
Anna Nicole Smith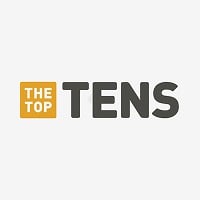 Anna Nicole Smith was an American model, actress and television personality. Smith first gained popularity in Playboy, when she won the title of 1993 Playmate of the Year. She modeled for fashion companies including Guess, H&M, Heatherette, and Lane Bryant.
THE QUEEN OF BEAUTIES.
P. S. For those who don't know or remember her only from Playboy, I have to inform them that Anna was a plus size model in the end of the '90s as she gained enough weight.But her brightness had started to decreasing (not only for this reason) but not for me.
7
Meghan Trainor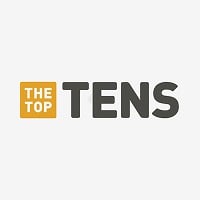 Meghan Elizabeth Trainor is an American singer and songwriter. Trainor's work has been recognized with several awards and nominations, including a Grammy Award, Music Business Association's Breakthrough Artist of the Year accolade and two Billboard Music Awards.
Great(...). Math again.
Have you ever thought these amazing facts about plus-size/full-figured/voluptuous women:
-They have healthy bodies. Being overweight doesn't mean fat or unhealthy. Eating junk and skipping exercise does nothing for the body or the face.
-Men adore them throughout the ages. Most of the plus size models have a lot of followers in their social accounts.
-Women adore them because they are real and free of restrictions. Celebrities of those sizes wear clothes that are attainable for the everyday woman.
Medical studies found that from 1⁄3 to 3⁄4 of people classified as obese are metabolically healthy. A 2016 study that followed participants for 19 years found that unfit skinny people were twice as likely to get diabetes as fit fat people.
For decades the medical community has ignored mountains of evidence to wage a cruel and futile war on overweight/fat people. Maybe everything you have heard of is wrong.
8
Tess Holliday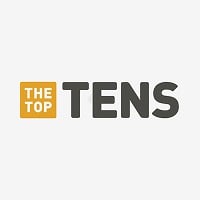 Ryann Maegen Hoven, known professionally as Tess Holliday and formerly known as Tess Munster, is an American model, blogger, and make-up artist based in Los Angeles.
Very pretty and sexy.
Sexiest BBW ever.
Ryann Maegen Hoven, known professionally as Tess Holliday and formerly known as Tess Munster, is an American model, blogger, and make-up artist based in Los Angeles.
In 2011, she became a professional model. She responded to 'House of Dreams Model Search' by Torrid and was accepted. At the same time, A&E chose her to be the face of documentary television series Heavy. In June 2011, she became the face of the television show and was on an advert that ran nationwide and billboards across the country. Holliday has been featured on "fatshion" blogs, she models accessories and plus size clothing lines. She has shot a campaign for Benefit Cosmetics, featured in Vogue Italia and she appeared in Nylon magazine.
In 2014, Holliday became the first model over size 18 to model Monif Clarke's clothing line as the face of the campaign for her swimwear line Sea by Monif C - a line. In 2015 she stared in H&M's and in Addition Elle fall campaigns.
9
Mandy Majestic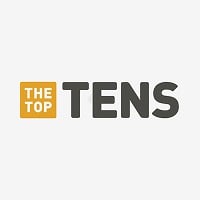 She's coming second and Tess Holliday third. If you didn't want her as a candidate why did you accept her?
People can add items to the list. I didn't know her before someone submitted her name to the list. She is beautiful! - mood333
So,another list with double counting system and fake top ten. Mandy is second with 8%.
NICE IMAGE.
Most beautiful and sexy BBW.
10
Octavia Spencer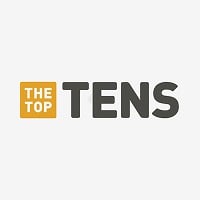 Octavia Lenora Spencer is an American actress and author. She is best known for her role as Minny Jackson in the 2011 film The Help, for which she won the BAFTA, Golden Globe, SAG, Critics' Choice, and Academy Award for Best Supporting Actress.
The Contenders
11
Mona Shaddad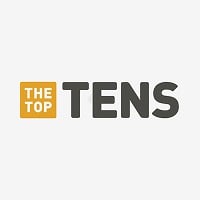 12
Ashley Graham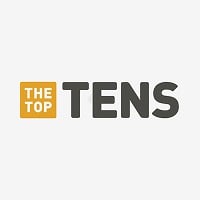 Ashley Graham is an American model. She has appeared on the cover of fashion magazines such as Vogue, Harper's Bazaar, Glamour, and Elle; and the Sports Illustrated Swimsuit Issue.
Most beautiful plus size model I have seen
I'll say it again: it's not a character, it 's a person... P..S. Have you received any vote the last two months? I wonder... If not, you have to change something...
I've been reporting Ashley's picture even before it lands on my list. You can report an error or send a message to the Admin if it bugs you so much! And yes, people are voting for her. - mood333
She isn't a character,it's a person.
Good news! They've accepted my uploaded image of Ashley! You can now view her images and pick the one I've uploaded with the real Ashley as your favorite. - mood333
I insisted for the GOOD OF THE TOP TENS. P. S. Very succesfull choise of image.
13
Bunny Glamazon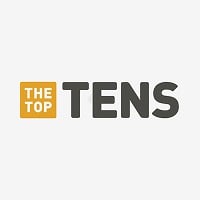 Full figured goddess.
Unsuccessful choise of image. She's not mainly boxer or wrestler...
14
Kate Dillon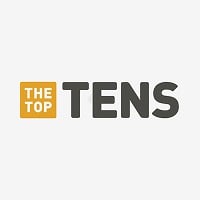 Grand lady.
15
Caroline Welz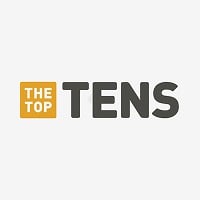 The tallest model of the world, and now a tailor, very popular in her country (Germany). Very pretty.
Best image of her.
16
Inna Kulin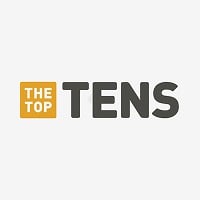 She is adorable.
Very,very pretty.
17
Haya Al Shuaibi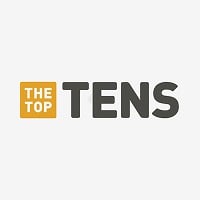 18
Rebel Wilson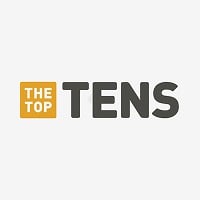 Rebel Melanie Elizabeth Wilson (born 2 March 1980) is an Australian actress, writer, and producer. After graduating from the Australian Theatre for Young People in 2003, she began appearing as Toula on the Special Broadcasting Service (SBS) comedy series Pizza and the sketch comedy series The Wedge.
19
Nia Jax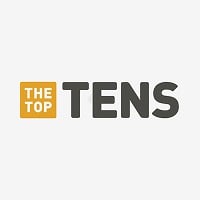 Savelina Fanene is an American plus-size model and professional wrestler currently signed to WWE under the ring name, Nia Jax. On the March 12 episode of Raw, Jax turned face for the first time in her WWE career, after she was insulted and betrayed by former best friend Alexa Bliss who body shamed her ...read more.
One of the persons I learned in the top tens and I like the most.
EXOTIC BEAUTY.
20
Sofia Rose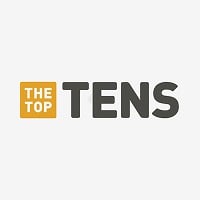 21
Candice Huffine
Very pretty plus size model.
22
Anya Connor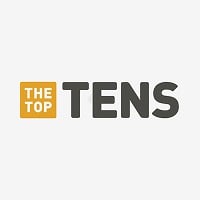 Very special person:huge strong body and attractive.Little known but she deserves to be here.
23
Cinthia Mulherao
She's the prettiest and sexiest amazon goddess.
24
Denise Bidot
Very pretty and very sexy.
In our days models are often not just models.They're brand ambassadors, on-camera stars, or can inspire with something as simple as an Instagram post - the perfect summation for model Denise Bidot. The internationally acclaimed model holds a curvy body standing at 1.80 m. (5 ft 11 in) and weighting 93 kgr (205 pounds). She's multiracial and didn't always imagine walking the runway - acting and a brief stint learning makeup were both dreams in her early 20s - but when a photographer asked her if she had ever thought about modeling, as Bidot put it, "I saw a cracked door and I ran through it." Bidot has modeled for major brands but is perhaps best known for her work at Becca McCharen-Tran's innovative swim and athletic label, Chromat. She also hosts Cosmopolitan.com's video series "The Beauty Lounge," founded the "No Wrong Way" movement, which celebrates individuals as they are, and is one of the faces of Olay's #FaceAnything that's all about being a "campaign ...more
25
Ashley Alexis Smith
Ashley Alexis Smith is an American fashion model, actress and T.V. personality.
Before you presume she is just another pretty face with reed thin body, stop. Ashley is a pretty face alright, but her representation is not for the Barbie emulating, size-zero worshipping crowds, but of real women with a considerable bust and healthy body. She is a successful Plus Sized model with luscious curves that jumps out from the pages of the magazine. She is also a successful entrepreneur and the CEO of a swimsuit brand named after her. A perfect combination of beauty and brains, she also stars in reality T.V. show, besides modeling and business endeavors. She is extremely active on social media and has quite the following, which has already crossed the million mark. At a very young age, Ashley is all focused on proving a point to the world, that plus-sized models are here to stay and the perception of beauty among the fashion industry is gradually changing thanks to pioneers like her.
26
Ashley Adair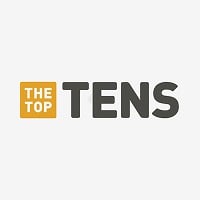 The ultra amazon goddess.
27
Fluvia Lacerda
Stunning beauty from Brazil.
Fluvia Lacerda is one of the first plus-size models to cross the divide into the editorial fashion world, appearing in Vogue Italia in 2011. Since then her career has moved from strength to strength. A native of Brazil, Fluvia is now based in NY, but travels extensively for her work. She has appeared on numerous magazine covers and as the face of multiple fashion brands across the US and Europe.
With her social media followings of hundrends thousands across platforms, she is most definitely a social influencer in every sense of the word; described as a muse for women of any size. She has now also turned her hand to designing, launching her own successful swimwear brand, Melinde.
She took part in the film 'Altas Horas'.
Fluvia wrote also a book named 'Gorda não é Palavrão'.
She's often called "The plus size Gisele Bündchen".
28
Christina Hendricks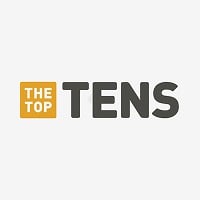 Christina Rene Hendricks is an American actress. She is best known for her role as Joan Holloway in the AMC drama television series Mad Men, for which she has been nominated for six Emmy Awards.
Where is the NONE of the above option?
29
Nikkie Tutorials
Nikkie de Jager, better known by her YouTube channel name NikkieTutorials, is a Dutch makeup artist and beauty vlogger.
She gained online popularity in 2015 after her YouTube video, "The Power of Makeup", went viral and inspired many other videos of people showing their faces with and without makeup. As of March 2019, her YouTube channel has 11 million subscribers and is close to 12 million and over 1 billion video views.
After uploading videos from watchmaker MTV's The Hillary for about two years, she enrolled in makeup coursework at B Academy in Amsterdam. She started working as a freelance hair and make up artist since 2014.
Forbes magazine named de Jager one of the top ten beauty "influencers" in 2017. In 2017, she also won the award for "YouTube Guru" at the Shorty Awards and the award for "Choice Fashion/Beauty Web Star" at the Teen Choice Awards.
30
Stacey Hiett
Stacey Hiett is a plus size model from Philadelphia, USA.
Her career started in 2010 and in a few months time she has already caught the eye of clients such as Sydney's Closet, Full Figured Fashion Week and PLUS.
Standing at 1.80 m (5 ft 11 in), the 18 US size model, has curvaceous body, long blonde hair, amazing pretty face, and a sister, model too.
"The only one that has to love my body is me", Stacey cleared in an interview.
In 2013, she was chosen by Therichest as one of the ten sexiest plus size models.
She's super.
31
Jessica Havok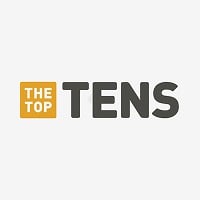 32
Velvet D'Amour
Velvet d'Amour is the stage name of the American model best known via the worldwide media coverage she received after her appearance as a plus-size model in Jean-Paul Gaultier's 2007 Spring/Summer prêt-à-porter collection shown in Paris in October 2006. She also made a catwalk appearance in John Galliano's prêt-à-porter showing entitled "Everybody is Beautiful" in 2006, and in the associated French Vogue article featuring photography by Nick Knight.
D'Amour also featured in the title role of Avida, the 2006 French film produced by Matthieu Kassovitz, which was selected for the 2006 Cannes and 2007 Tribeca Film Festivals amongst others and has been purchased by CINEMA EPOCH for US distribution. In 2010, she participates in French T.V. show : "La Ferme Célébrités en Afrique". D'Amour's primary occupation is as a fashion photographer and she has a website that highlights her work at Velvetography.com.
33
Skytriss
Amazon goddess.
Skytriss is an actress known for appearing in the movie Deuce Bigalow: European Gigolo in 2005.
Standing at 6 ft 6 in tall (1.98 m) and weighting 302 lb (136 kg), she's specialized in amazon modeling (lift and curry, domination, role play) and semi-competitive and fantasy wrestling.
She's one tall drink of water.
34
Mia Tyler
Mia Abagale Tallarico better known as Mia Tyler, is an American actress, model and fashion designer.
At age 17, Tyler appeared as a V8 on the MTV show House of Style. Primarily a plus size fashion model, she has been represented by the modeling agency Wilhelmina Models. She has appeared in such elite magazines as Seventeen, Teen, Teen People, Mode, Us, Jump, YM, Moxie Girl, Vogue and on the cover of Flare. She modeled for H&M, MXM, Pennington's and Lane Bryant. She has also appeared on the runways of New York and Paris.
Tyler launched her own clothing line, Revolution 1228, in February 2009.
Mia is the daughter of rock singer Steven Tyler of the band Aerosmith and actress Cyrinda Foxe.
35
Devyn Ashley
She's an American glamour model, very pretty.
36
Queen Latifah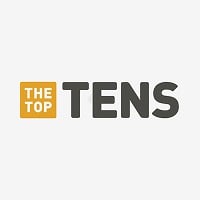 Dana Elaine Owens, known professionally by her stage name Queen Latifah, is an American singer, songwriter, rapper, actress, model, television producer, record producer, comedian, and talk show host.
37 Crystal Renn
38
Beck Delude
Unique giant model, really pretty.
39
Wendy Williams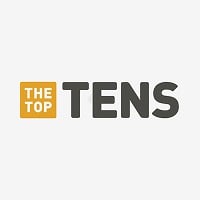 40
Melissa Joan Hart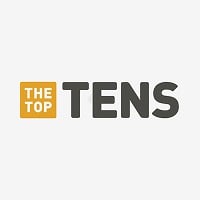 Melissa Joan Hart is an American actress, director, producer, singer, fashion designer, and businesswoman.
41 Julia Lavrova
42
Sandra Perkovic
Great champion and astonishing beauty.
43 Danielle Macdonald
44
Felicity Hayward
Very pretty.
45
Goldie Darling
Really pretty and sexy.
46
Ahlam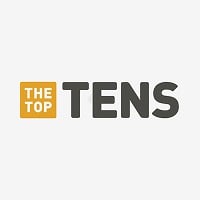 Ahlam Ali Al Shamsi, commonly known as Al Maleka "The Queen" Ahlam is an Emirati singer from UAE who has an outstanding vocal range. She is known for her strong personality and outspoken nature. She is an idol for women and a good friend to many celebrities.
47
Mara Jane
Super pretty and sexy.
48
Nicki Minaj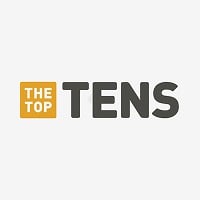 Onika Tanya Maraj, known professionally as Nicki Minaj (born December 8, 1982) is a Trinidadian/American rapper / pop music artist. Minaj is most known for her songs such as "Anaconda", "Super Bass", "Starships" and her feature on "Bang Bang". ...read more.
Lol. She's a big ass but she's a big ass doll.
I don't CARE HOW SHE LOOKS LIKE! HER SONGS ARE TERRIBLE! HOW ABOUT SHE LEAVES HER "RAPPING" TO SOMEONE ELSE! OK!
49 Rosie Mercado
50 Brooke Elliott
PSearch List